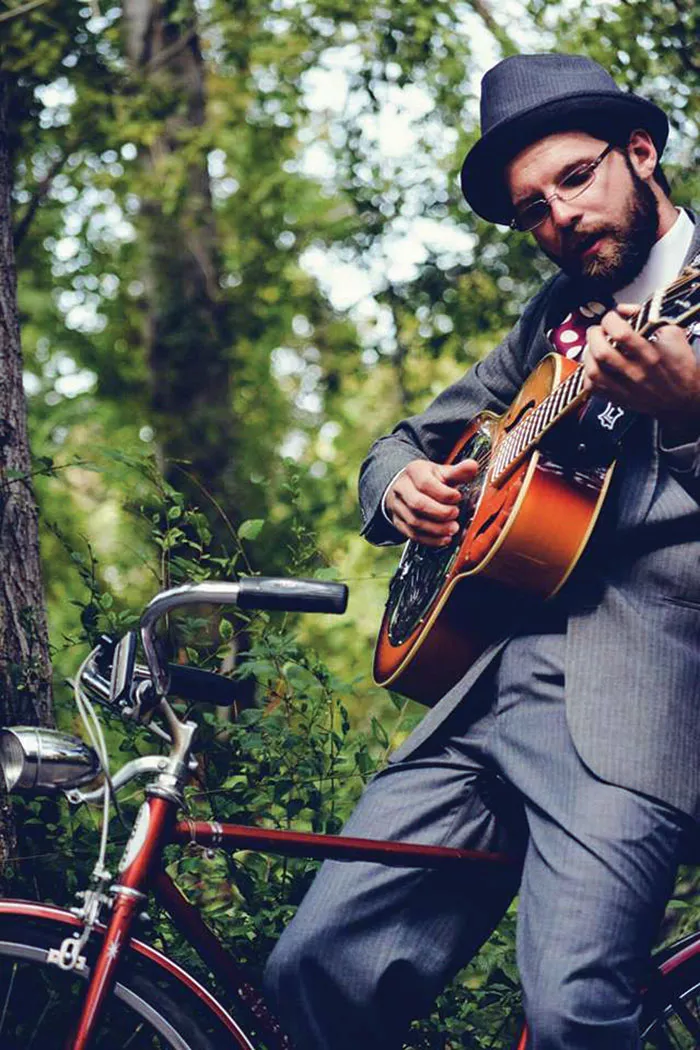 Brian Kelm, host of KRCL's Red, White & Blues show since 1980, has high praise for the blues. "The blues are the roots, and all other music—I don't care what—are the fruits," he says. "Without blues, you don't have shit for music. And as we move towards more technological music, it's great to keep the real, raw, soulful music that's the bedrock of all the others vibrant."
Preserving blues culture was half the impetus for Kelm starting the Rhythm & Blues Rendezvous in 2009 with Ides of Soul guitarist Greg Daniels. The other half was to raise money for worthy local causes; in its first year, the festival raised more than a thousand dollars to donate to an uninsured family in Heber whose son had a rare form of cancer. Subsequent festivals in 2010 and 2011 benefited the Salt Lake City location of Shriners Hospitals for Children, specifically to buy musical instruments for children receiving treatment, because "I firmly believe that music is medicine and that it has incredible healing powers," Kelm says. In 2012, the R&B Rendezvous raised money for KRCL and its continued coverage of blues music.
This summer's sixth-annual R&B Rendezvous will benefit the new nonprofit Utah Blues Society, originally formed in the '90s but resurrected by Kelm in May. In addition to its goal of bringing blues-education programs to schools, the society also operates to "create visibility for all these underpaid blues bands in town [and] to help touring blues bands that are coming through town to get gigs … and to otherwise make sure that the blues will never die," Kelm says.
The lineup of the festival represents a wide variety of local veteran players and newer artists, including Jake Skeen, Brother Chunky, Tom Bennett, the Jordan Young Band, Zak Parrish, Carrie Scott & the Hotties, the George T. Gregory Band, Ides of Soul and event hosts Harry Lee & the Back Alley Blues Band. Although all of the acts are "blues-based," Kelm says, they all put their own unique spin on the genre.
In past years, the R&B Rendezvous has taken place at Rockport Reservoir, but this year's more convenient location at the Utah Cultural Celebration Center will provide a similarly relaxed, family-friendly vibe, with plenty of grass to lounge on as attendees take in the music. And even if you think blues isn't your thing, Kelm believes the festival will open your mind to what you've been missing.
"Everybody's a blues fan, they just might not know it yet," Kelm says. "But if you take them to a blues event ... everybody always just drops their jaw and says, 'Wow, this is blues? I didn't know I liked blues; this is killer.' "
RHYTHM & BLUES RENDEZVOUS
Utah Cultural Celebration Center
1355 W. 3100 South, West Valley City
Saturday, July 12 from 2 p.m.-10 p.m. / Free
RnBRendezvous.org, UtahBluesSociety.org