Eric Bates
Nick Passey
Most musicians don't make piles of money—but that doesn't mean they have to live on ramen and dumpster bagels. When City Weekly polled some local bards on their pre- and post-gig prandial proclivities, we discovered an array of cuisine charges their creative juices. Their preferred rock-it fuel consists of anything from burgers to vegan fare, steaks to sushi, pizza to fine Italian cuisine.
1. Nick Passey (solo, Folk Hogan, nickpassey.com): One of my favorite spots to eat around town is Zest (275 S. 200 West, zestslc.com). Before I head out on tour, I go to Zest to get their deviled avocados ($8). It is the only food that I miss when I'm on road for a few days. It's four avocado halves with their housemade turmeric-carrot hummus topped with paprika, and the plate is drizzled with a cashew-based sauce. It's on their appetizer menu, so if you have a big appetite, also try the veggie pizza.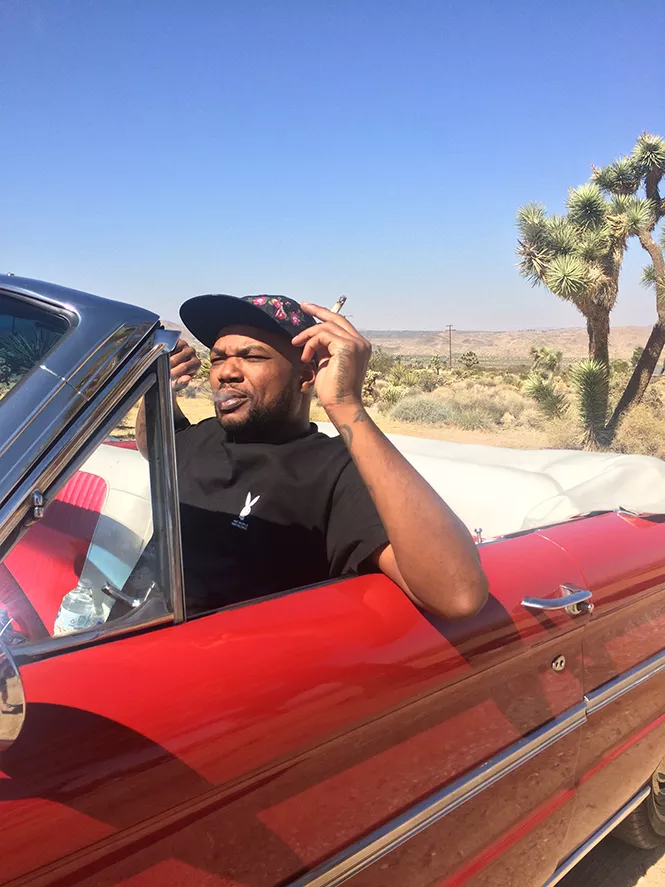 2. Concise Kilgore (concisekilgore.com): The majority of the shows I do are at The Urban Lounge, so I would probably say Rye (239 S. 500 East, ryeslc.com), which is next door. I really don't eat after a show; it's usually before—but I don't have a pre-show ritual. I kinda like how open [Rye's layout] is, and I like sitting at the bar. When I do eat, I usually get a Rye Burger with sweet potato waffle fries ($14). It's basically a cheeseburger with jalapeños, caramelized onions and avocado crème.
3. Gabino Ramirez (Leyenda Oculta, bit.ly/2uPLiUR): One of the best parts about Sizzler (3429 S. Redwood Road, bit.ly/2Jkgtee) is the ribeye steak ($15.99-$18.99) and the salad bar ($10.99) can't be compared to any other food bar. I also enjoy that the West Valley location serves beer. Steak and beer together—you can't go wrong on that. And then to top things off, the service is very friendly. Especially the general manager, Frank Unzueta. Great guy! Great atmosphere!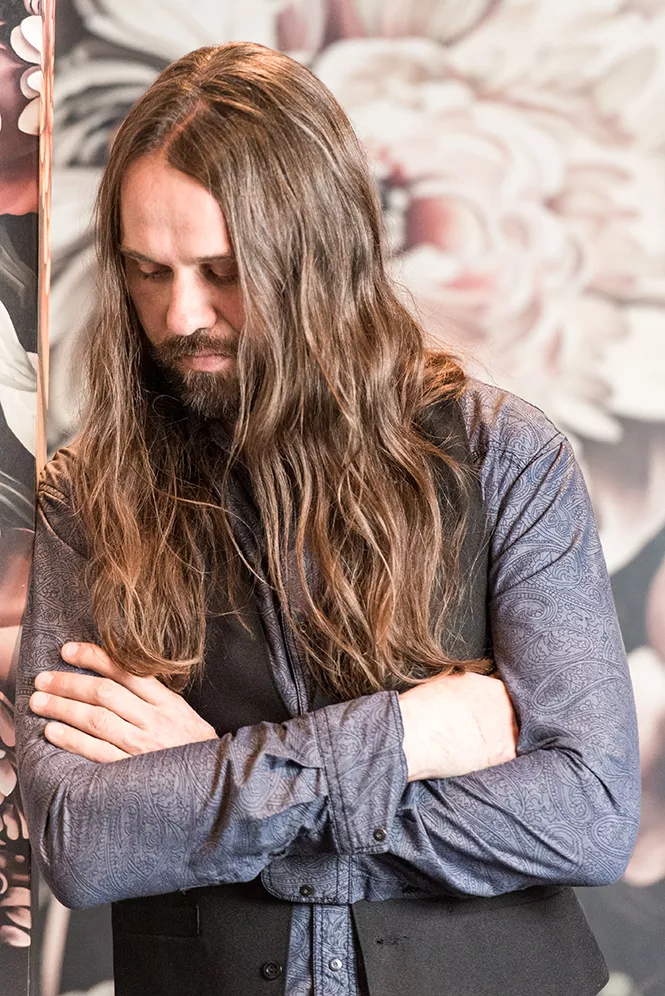 4. Rick Gerber (Badfeather, rickgerbermusicology.com): On many mornings, and often before I head off to a gig, I find myself time and again at Roots Café (3474 S. 2300 East, rootscafeslc.com). It's a small nook above the city where, in the summer, my lady and I could bring our dogs so they might sit under our table as we enjoy huevos rancheros ($9.75) with the eggs over medium and veggie sausage, exceptionally good cups of joe ($2.25-$4.75) and fresh-squeezed orange juice ($3-$4.50). Before a gig, if I'm alone, I'll open my notebook, take in the atmosphere and let it inspire the day.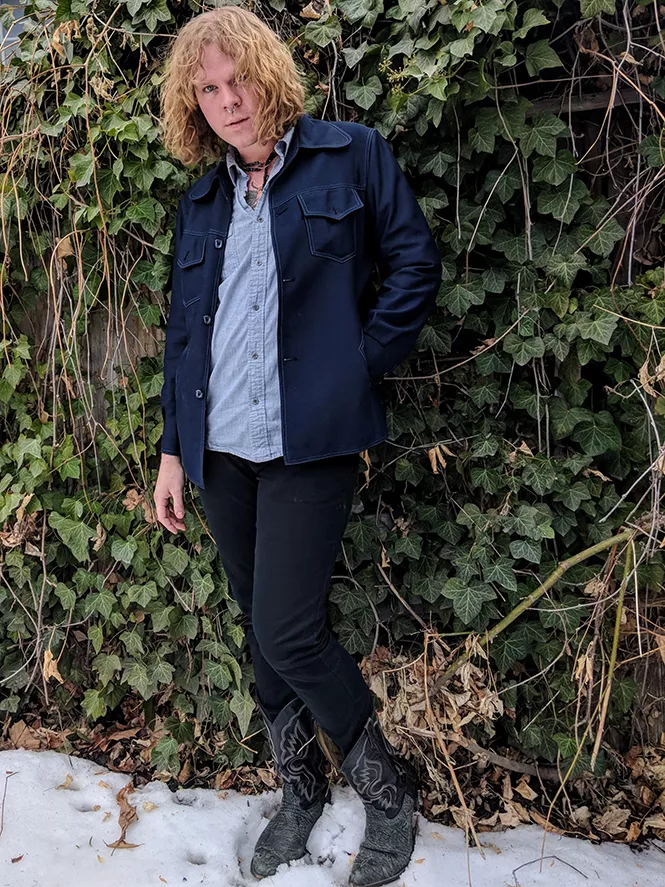 5. Sonnei (sonnei.bandcamp.com): I tend to need a lot of at-home time to charge myself up before a gig, but afterwards I love to swing by Proper Burger (865 S. Main, properburgerslc.com) for their Bollywood vegan burger ($7.49) and a Lake Effect beer ($5), which pairs elegantly with some chili fries ($5.49) if I'm feeling emotional. I'm also a sucker for the bright green interior accents. Vegan stuff, bright colors and open fairly late. These are a few of my favorite things.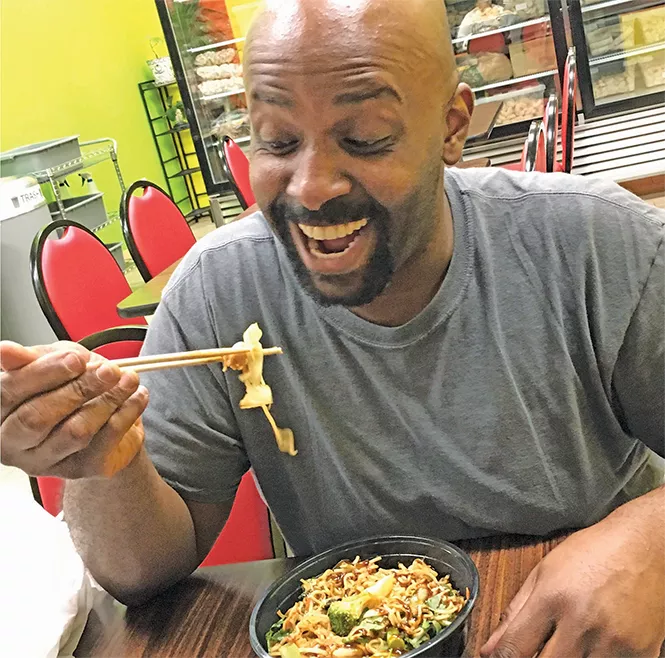 6. Reaper the Storyteller (reaperthestoryteller.net): This is me trying to leave the Vegan Bowl (8672 S. Redwood Road, West Jordan, bit.ly/2uN45jH) in West Jordan and not making it to the car. Vegan Bowl has great service, a clean comfortable environment, and the food will make you wanna come back and try everything, which I'm currently working towards lol. The banh mi Vietnamese teriyaki chicken sandwich ($6.50) is definitely one of my many favorites and this place is way too close to my job, lol. Whether you're vegan or not, this is the spot.
7. Anna Wilson (Troubadour 77, troubadour77.com): My favorite restaurant before a gig is Takashi (18 W. Market St., bit.ly/2v0QDDA). The torched Saikyo Miso sablefish ($11) is so fresh and amazing! It's a great meal before you have to sing, because it's nice and light. Now, after the gig it's Valter's (173 W. 300 South, valtersosteria.com), hands down. Love hanging out with Valter, especially when he just starts bringing you food from the back kitchen and spoils you with amazing Italian goodness!
8. Jeremy Cardenas (Thunderfist, facebook.com/thunderfistslc): My usual go-to is the Pie Hole (344 S. State, pieholeutah.com). I love to grab a couple of vegan slices ($2.69) and a delightful Mexican Coke ($2). Great New York-style thin crust, and there are usually some interesting folks hanging around that place. Love it. The morning after a show, I enjoy brunch with friends at The Garage on Beck (1199 Beck St., garageonbeck.com). Mimosas ($4), shots of whiskey ($4-$8) and the Garage Eggs Benedict ($10) are my absolute favorites! The benny is served on white toast, with funeral potatoes and an awesome hollandaise sauce. This place serves the perfect Sunday-morning hangover cure.