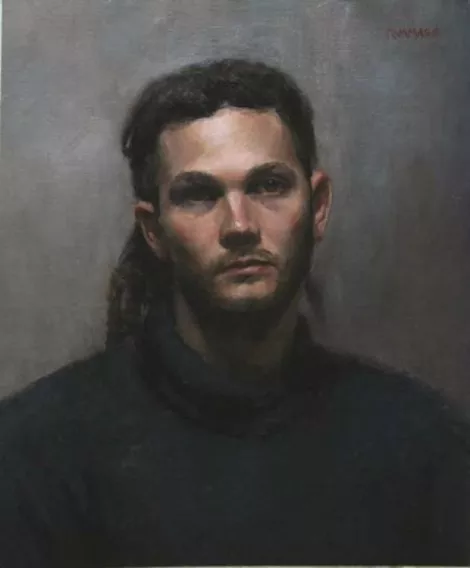 Ryan Brown's landscapes and portraits are more than just paintings; they're investigations into fundamentals of the natural world and human nature. "It starts with understanding your subject and interacting with it in a way that brings my experience with other people," said Brown.
Brown's education at the Florence Academy of Art is grounded in preliminary drawings or intense observation as integral to the art making process. This show includes, along with finished landscapes and portraits, numerous preparatory drawings that are the framework of Brown's artistic process and have a fascination of their own.
While Brown's small nature-themed works observes the way water flows over a cluster of rocks or light that pierces a grove of trees, his human portraits, like "Tommasso" (pictured), investigate candid emotion or mood. Regardless of what is being painted, Brown's works are "observations from life," and there is a sense of truth to what is being painted.
Ryan S. Brown: Observations from Life @ Covey Center for the Arts, 425 West Center St., Provo, 801-852-7007, through Nov. 30. CoveyCenter.org.