The Man With the Iron Fists
On set in China during the filming of The Man With the Iron Fists, executive producer Quentin Tarantino looked at the director, RZA, and told him that he was no longer a student. RZA is now a master.
The Wu-Tang Clan producer and emcee turned actor and composer has often cited Tarantino (Reservoir Dogs, Pulp Fiction, Kill Bill I & II) as his mentor—a loose apprenticeship that's lasted six years. With RZA directing his first full-length film, Tarantino's blessing gave him the confidence to push forward on what he hopes to be the next truly great kung fu movie—one that is aided by a heavy hip-hop soundtrack.
"When you prepare and study something, anything that we initiate ourselves into—like, even if you wanna get high with peyote, you gotta go get a shaman, or, like, if you wanna learn kung fu—you can pick up a book and learn it, but you won't truly complete [the training] until you get a master," RZA says by phone.
RZA has long been noted as studious, be it in music production, chess, kung fu, religions of the world, whatever; the 43-year-old Brownsville, N.Y., native knows how to put his nose in a book or tinker until something works, albeit to varying degrees of success.
He tells an anecdote: He has been studying the manual for the tiger/crane kung fu form since he was 11, yet when acting in The Man With the Iron Fists, he was given an expert to train with. "The form I thought I knew, now I know. What I thought the book was saying wasn't correct," he says.
Writing the screenplay was similar. "I could write you a story right now—and I can tell great stories—but being able to write it in a screenplay so everybody understands, it's a very specific, meticulous art," RZA says. "Eli [Roth] came in and, boom, I learned it. I could write a screenplay tomorrow, because I had the chance to be with a master."
The Man With the Iron Fists centers around The Blacksmith (RZA), in China's Jungle Village, forced to help defend the town as factions of warriors and assassins descend to battle for a fortune of gold. The Blacksmith harnesses a secret ancient power to turn himself into a human weapon.
Regeneration is something that RZA knows well, and something that he has had to defend against as colleagues and outsiders have questioned his move to Hollywood and away from hip-hop.
"My physical zodiac sign is a Cancer, if I were to take one. The Cancer is represented by the crab. The crab is a type of animal that if you cut its arm off, it grows another one. So what it has is the power of regeneration," RZA says. "And that's what I like to think of for myself: Regenerate the mental energy, bring back something that seems lost.
"The word 'artist' is what goes after hip-hop: hip-hop artist," RZA continues. "And if you drop the hip-hop, the artist still must be there. And that's what I strive to do: to show that there is an artist here. Not because he's hip-hop, but because he's an artist. And hip-hop is just one of the mediums that he expresses his art through."
For all this confidence and bravado, RZA checks himself and questions if an artist like him can breathe life into a "forgotten film genre." It's up to the fans, he says repeatedly.
But buzz has already swelled with the release of the film's soundtrack two weeks prior to the film's release. It boasts 15 tracks with collaborations between RZA and The Black Keys and Flatbush Zombies, along with original music from Kanye West, Talib Kweli, the Wu-Tang Clan and its various members, and more.
However, despite its heavy-hitter lineup, the soundtrack played second fiddle within this creative endeavor. RZA says his first priority was to make a solid movie; he didn't even decide to score the film himself—with the help of Howard Drossin—until post-production, when Tarantino encouraged him to do so.
RZA aided Tarantino with music selections for Kill Bill, but he says that his creative musical goal for The Man With the Iron Fists was more in line with Ghost Dog, RZA's first score and soundtrack where he had full creative control. So, RZA reached out to various artists to create a bombastic mixtape-like soundtrack.
And with that, RZA's aesthetic has come full circle. The pioneer spent two decades creating music with snippets of classic kung fu cinema to drive home various points of Wu-Tang Clan's ethos. Now, he's taken snippets from his movie to embed into a soundtrack built to reinforce his creative filmic vision.
RZA's Kung-Fu Classic Picks:

A man whom director/screenwriter Eli Roth described as a walking encyclopedia of kung fu movies, RZA can give you any kind of list you'd want within the genre. But we like it old school. The era of kung fu cinema that helped define the aesthetic of RZA's Wu-Tang Clan lasted from around 1978 to 1985. So, here are his recommendations from that era, plus an extra one, with synopses by City Weekly.
The Last Great Kung Fu Movie:

Ip Man II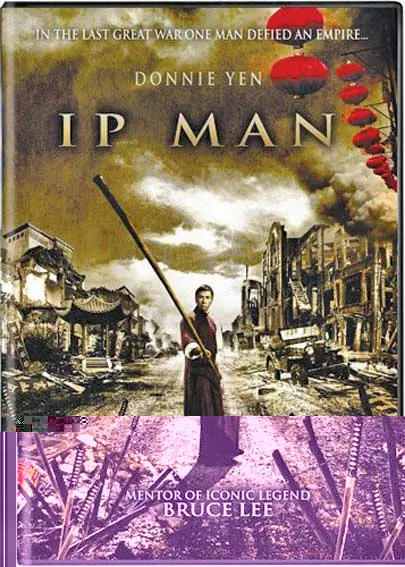 "The one that nobody could deny is
Ip Man
," RZA says. "I have my qualms, but it was really good. II more than I, because they brought back some of the
Five Deadly Venom
actors; they brought back Sammo Hung vs. Donnie Yen; and it had lots of hand-to-hand scenes. What they doin' in Asia that disturbs me, though, is that they're heavy on wires—those should be used sparingly."
Top 5 From Wu-Tang/Shaolin Era:

Shaolin vs. Wu-Tang
Two students of opposing kung fu schools are BFFs but aren't allowed to be, for trade-secret reasons. But when a Manchu prince uses trickery to learn both schools' secrets, there's some serious tag-teaming and ass-kicking. There's also one of the most recognizable kung fu lines ever: "A game of chess is like a swordfight. [sword sound effects] You must think first [sword swish] before you move."
The 36th Chamber of Shaolin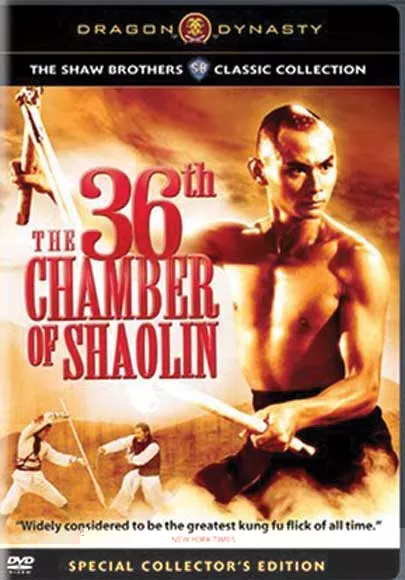 Possibly Gordon Liu's finest role, San Te seeks kung fu to enact revenge upon the Manchu government officials who killed everyone in his village. Once he's allowed to train, Te moves rapidly through the 35 chambers, which portray some of the best training sequences from this era—weird crap like him head-butting bags while running around on a greased floor.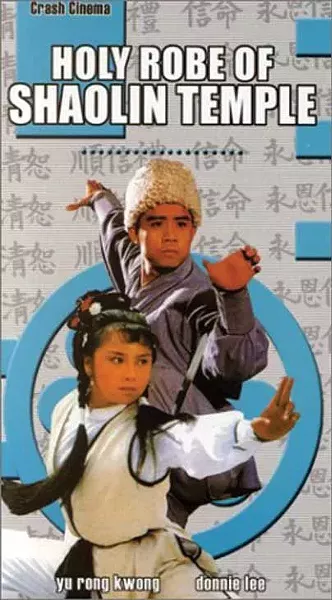 Holy Robe of the Shaolin Temple
At the tail end of this era, this flick epitomizes the move toward more and more campy dialogue and character intros. But, comedy aside, the fight sequences are incredible and often more realistic than what was the norm.
The Shaolin Temple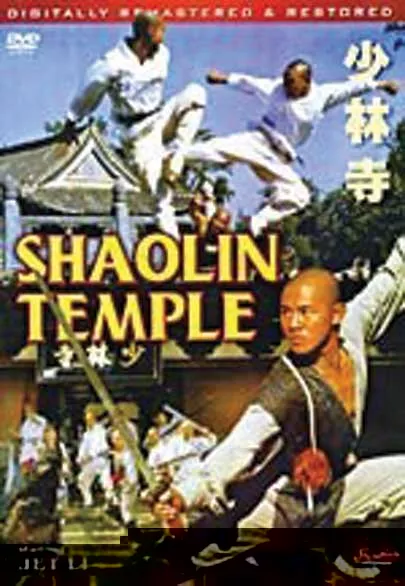 Jet Li—who was actually a Shaolin student in real life—makes his acting debut in the first movie filmed in mainland China. It's a tale of revenge and mischief, filled with beautiful fight scenes, a funny campfire scene and an almost-love affair.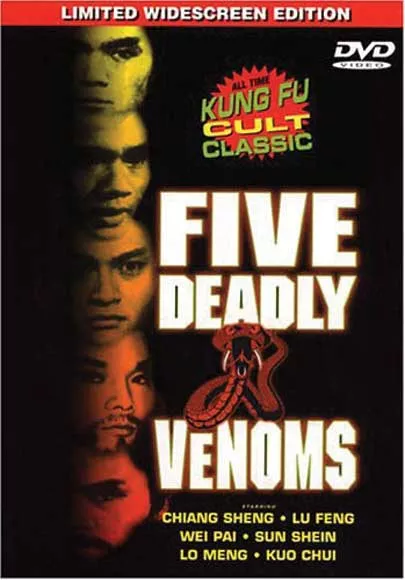 Five Deadly Venoms
In "Intro (Shaolin Finger Jab)/Chamber Music," RZA sampled this excerpt from
Five Deadly Venoms
: "I must tell you that the Clan is a danger to the public ... but still for many men just to hear of the name fills them with hate and loathing." Nearly all of Wu-Tang Clan's members had served hard prison time when
The W
was released.