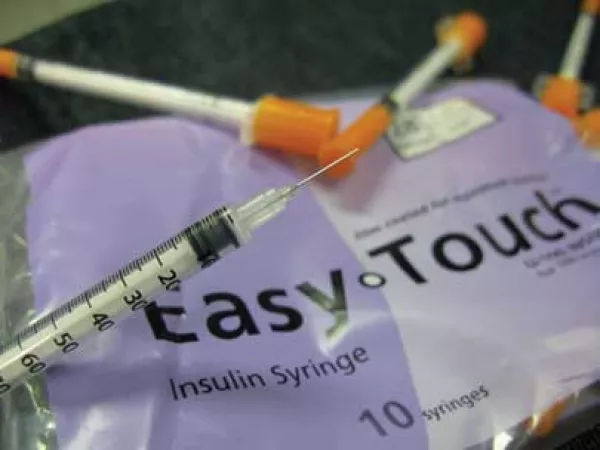 For decades, the message about drugs has been to just say no. But some advocates are taking the approach that people make bad choices, and when they do, there's often no one to tell them the safest way to do something wrong, like shooting heroin or crack.

Zach Baker, head of Salt Lake Community College's Students for Sensible Drug Policy, is preparing to launch the Harm Reduction Project, an organization that, besides offering literature to addicts on healthier ways to get high, will also serve as the state's first-ever clean-needle-distribution program. While some of Baker's literature, like Getting Off Right: A Safety Manual for Injection Users, will likely be criticized for encouraging bad behavior, Baker says the reality is that addicts who don't share needles don't spread disease and therefore are less of a medical burden to the state.

"It isn't promoting drug use," Baker says. "It's about keeping addicts healthy; it's about keeping them alive and knowledgeable. Having hepatitis C or HIV doesn't help anyone. We're trying to stop disease transmission."

Most people are probably aware that it's a bad idea to share needles when shooting heroin, crack or speed. But did you also know that diseases can be transmitted just as easily by sharing the metal spoons or caps used to cook drugs? Or that when users are injecting, leg veins are more likely to clot than those in the arms?

Utah's approval of the needle-distribution program is the result of a little-noticed piece of legislation that was passed in 2011. House Bill 232 was sponsored by Rep. Evan Vickers, R-Cedar City, a pharmacist by trade, and states that individuals cannot be charged with possession of drug paraphernalia for owning unused syringes. Vickers argued that people should not be punished for having clean syringes in their possession; under the old law, a person could be charged for owning needles used for insulin or other non-drug-related needs.

Vickers told City Weekly in a recent interview that HB232's passage didn't mean the Legislature was adopting any kind of progressive attitude on drug policy.

"I really don't think [HB232] signified a change in the way the Legislature looks at things," Vickers says. "They were just supportive of that narrow concept, that's the main reason that passed."

Baker has used the bill to start his nonprofit, which will soon distribute thousands of clean needles, along with safety literature, alcohol swabs, sterile cooking caps, female condoms, tourniquets and other materials to Salt Lake City's addict population. But while handing out needles is itself controversial, the program is not a true needle exchange, as Utah law still makes it illegal to possess dirty needles, counting the products as drug paraphernalia.

Still, Baker sees lots of potential in the Harm Reduction Project. The organization is incorporated, and Baker is currently selecting board members. He's received $10,000 worth of donated literature and needles and, within the next few months, will begin sending outreach teams to make contact on the street with addicts. At one point, he says, the nonprofit may even have the opportunity to provide basic demographic information about injection-drug users in the state. While Baker is excited about educating addicts about how to be safe and healthy, he's also optimistic the program will be educational for critics of the program, especially when harm reduction also means a reduction in taxpayer expense.

"Whether we like what addicts are doing, by keeping them safe and disease-free, it saves us a lot more money," Baker says, citing hepatitis C, which can cost $30,000 to treat one individual, as an example.
Indeed, the Centers for Disease Control released statistics in March 2013 showing that disease-prevention programs were curbing new infections and saving billions in health-care costs by preventing new transmissions of HIV. According to the CDC, with every HIV infection prevented, health-care systems save $355,000 that would have gone into the costly expenses of lifelong HIV treatment. The CDC's conservative estimates also suggest the United States avoided $125 billion in medical costs between 1991 and 2006 simply by preventing new HIV infections.

Critics, however, have long complained about the message of needle distribution and exchange programs. On the national level, House Republicans worried about the message enough that in 2011, they succeeded in halting federal funding for needle-exchange programs. Lawrence Aaron, a columnist in New Jersey's Record of Hackensack, challenged lawmakers who were considering a needle exchange program in that state in 2006, arguing that while distributing clean needles helps curb disease, it only helps spread the disease of addiction and doesn't address underlying causes of it.

"A needle exchange sanctions bad behavior," Aaron wrote. "It suggests that if you're persistent enough doing the wrong thing, you'll be rewarded with official permission to keep doing it."

But by creating a network of trust for addicts, Baker also hopes that members of the Harm Reduction Project will be there when addicts truly wish to get better; when that time comes, he says, they can refer drug users to treatment.

"What I'm hoping is to get help to these people who have nowhere else to go," Baker says.
But he also admits that disease prevention would be greatly improved if dirty needles could be collected in exchange for clean ones. But even Vickers, who passed the 2011 bill, says that legalizing a true exchange would be a hard sell.

"Most of the conservatives in the Legislature, including me, would lean pretty heavily on law enforcement and what their perspective on that is before we'd propose any changes there," Vickers says.

The new project's start, however, is one that has many involved in homeless outreach excited, including Robert Simpson, a physician at the Fourth Street Clinic, which administers health care to Salt Lake City's homeless population. While the Fourth Street Clinic is not a formal partner with Baker's organization, Simpson has had some informal discussions with Baker and is supportive of the project. In his clinical experience, he says, diseases are the symptoms of drug abuse that drain hope from users and help keep them mired in their addictions.

"People stack up the reasons they should keep using, and once a person contracts a disease, it's just another reason they're sufficiently fucked and feel there's no way out," Simpson says. "If you can prevent people from contracting end-stage diseases, it gives them a little more hope that they're salvageable, that they have a life to get back to that's worth having."