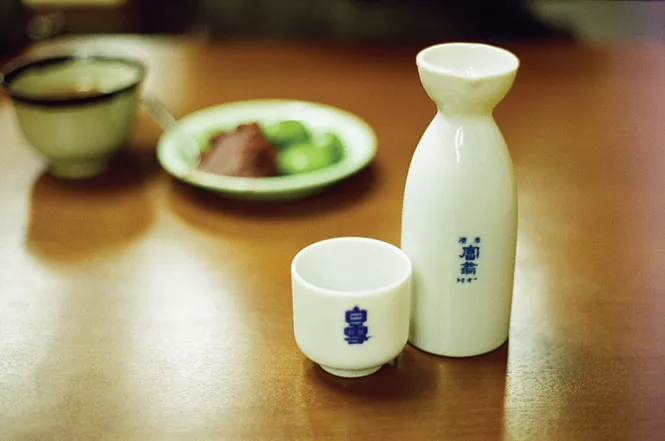 Sake To Me
On Wednesday, March 16, Peggi Ince-Whiting, executive chef of Kyoto (1080 E. 1300 South, 801-487-3525, KyotoSLC.com) hosts a "Chef's Table" Sake Dinner. The four-course dinner paired with several styles of fine sake begins at 6:30 p.m., and will be "served at one of our special communal chef's tables. It's a great way to enjoy Kyoto's beautiful tatami-style rooms while learning more about fine sake styles from our knowledgeable service staff," Ince-Whiting says. Among the featured menu items and pairings are bacon-wrapped shrimp and crab wontons with Momokawa Pearl Nigori Genshu Sake; toro (fatty tuna), sawara (giant mackerel), hamachi (yellowtail), sake (salmon) and umi masu (ocean trout) sushi and sashimi paired with Hakutsuru Junmai Daiginjo Premium Sake; and miso-marinated black cod with Rihaku "Wondering Poet" Junmai Ginjo Premium Sake, followed by dessert. The cost for the dinner with sake pairings is $60 per person; without sake, it's $35. Seating is limited and reservations are required.
Absinthe & Oysters
Enjoy an early evening (4-5:30 p.m. on March 12) of absinthe and oysters at Under Current Club (279 S. 300 East, UnderCurrentClub.com) as general manager Amy Eldredge and beverage director Jim Santangelo lead attendees through an educational tasting of three different absinthe brands paired with fresh oysters. The cost is $55 per person. Phone 801-574-2556 to RSVP.
Tuscany Turns 20
Happy Birthday to Tuscany restaurant (2832 E. 6200 South, 801-277-9919, TuscanySLC.com), which turns 20 this month. That's quite an achievement! Congrats to Mark Eaton and the rest of the Tuscany gang. Every night during March, Tuscany will feature a "retro" menu item and pricing from 1996. You can check out its Facebook page (Facebook.com/TuscanySLC) for details. In addition, Tuscany is having a 20-year anniversary sweepstakes with a chance to win a weekend for four in Moab, Easter brunch for a party of eight, five $100 gift certificates and five $50 gift certificates. Ask your Tuscany server for details.
Quote of the week: Eternity: two people and a ham. —Dorothy Parker
Food Matters 411: tscheffler@cityweekly.net