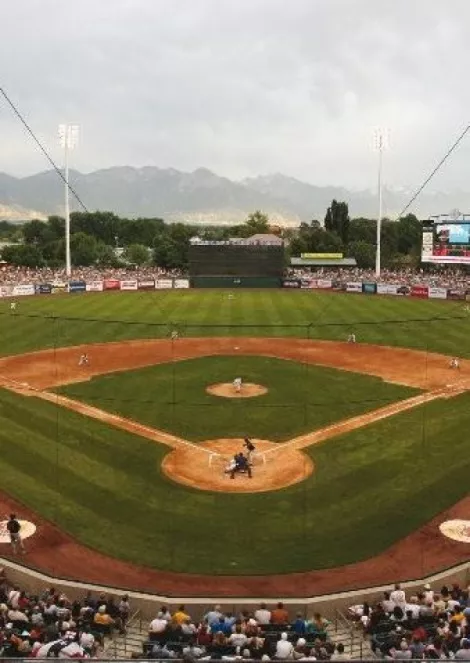 When Larry Miller passed away recently, there was much talk about how he saved the Utah Jazz from leaving in the mid-'80s. What was less discussed—but no less important to those who prefer their sports outdoors in the summer as opposed to indoors in the winter—was that Miller probably also saved Salt Lake City's AAA Pacific Coast League baseball team when he bought the franchise in 2005. In 2006, he went one better and got the name of the team—which had been known at various times as the Gulls, Buzz and Stingers since 1971—changed to the "Bees," a moniker dating back to 1915.
Miller, a much decorated fast-pitch softball player himself, loved hardball even more than roundball, declaring he got a bigger kick out of seeing a shortstop go in to the hole to make a play than anything Stockton or Malone ever did. Legend has it Miller was an unpaid consultant for the construction of the Bees' home, Franklin Covey Field, and was the one who suggested putting a grass berm around the outfield. Whoever came up with the idea, give him or her credit for allowing $7.50, a blanket and either a sunny afternoon or evening sunset create the perfect surroundings for viewing a sporting event.

Salt Lake's AAA team, in one form or another, has played more than 7,500 PCL games—third in league history behind only Portland and Sacramento—and will continue the tradition Thursday night against the Reno Aces.

Salt Lake Bees home opener vs. Reno Aces @ Franklin Covey Field, 77 W. 1300 South, 801-325-BASE, Thursday, April 9, 6:35 p.m. SLBees.com