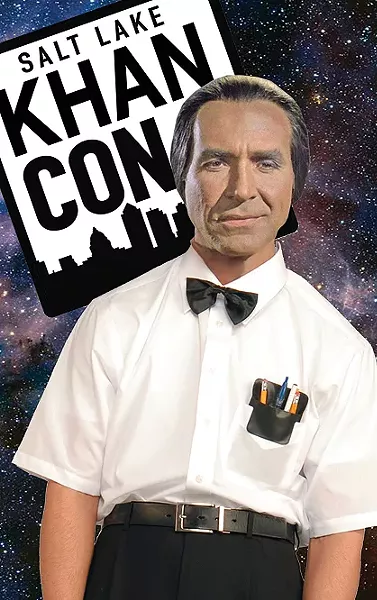 Eight potential new names for Salt Lake Comic Con:
8. Salt Lake Comic Con(tention)
7. A Comic-Related Convention 750 Miles North-East of That Hellhole San Diego
6. The Nerdin' Inversion
5. Sundance for Movies That Will Actually Be Seen
4. Salt Lake Kharma Khan
3. Geeks Who Blink
2. Marvel's Agents of L.E.G.A.L.B.U.L.L.S.H.I.T.
1. Salt Lake [][][][][][][][]