Sandbar's Fiesta Night
Sandbar (122 W. Pierpont Ave.) may serve killer tacos, but they also throw a killer dance party. Case in point: Their Fiesta Night on June 26, featuring photos with Sandy the donkey, a booty-shaking contest with a $100 prize, and body shots (of the drinking kind).
Beach Pong: How Alluring
Club Allure (8925 S. 255 West) has an advantage over most of its downtown brethren—a whole lotta space—and they use it well, recently renovating its patio with beach sand. The combo of sand and alcohol makes for excellent beach parties. The patio features Beach Pong on Wednesdays and Ladderball tourneys on Thursdays.
Karaoke Happenings
Karaoke seems to have renewed interest as more people take shelter from the crappy economy with self-generated entertainment. Try your shower-singing skills at these venues:
• Edge: Karaoke Mondays with Kade Steel (615 N. 400 West)
• Area 51: Klub Karaoke Wednesdays (451 S. 400 West)
• Jam: Superstar Karaoke with Brian Gordon Wednesdays (751 N. 300 West)
• Burt's Tiki Lounge: Karaoke Swilldown Sundays (726 S. State)
• Cruzr's Saloon: Saturday with Entourage Entertainment's Vinny Dangerously (3943 S. Highland)
Jackalope Wednesdays
The Jackalope (372 S. State) hosts classic Soul and Funk night every Wednesday, proving that Salt Lake City has enough fans of the genres to warrant a night. And what a night they make it, with DJs ChaseOne2 and Street Jesus spinning hits from artists like Bobby Womack and Willie Hutch. The 'Lope, as regulars call it, has recently opened up its kitchen, starting at noon every day and cooking well into the night.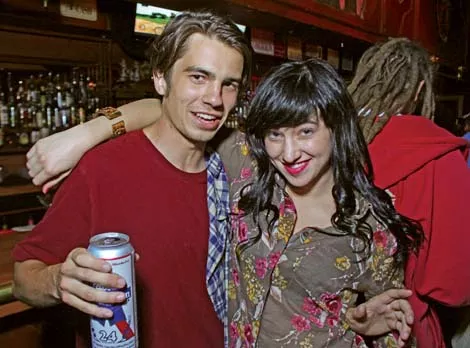 Hotshots from The Jackalope:
1: TJ Guinard, Jessica Cook
2: Street Jesus
3: Molly Jones, Helly Drogin
We want to keep Utah up to speed on local nightlife. Submit tips about club openings, closures, remodels, special events, drink recipes and noteworthy changes to comments@cityweekly.net.