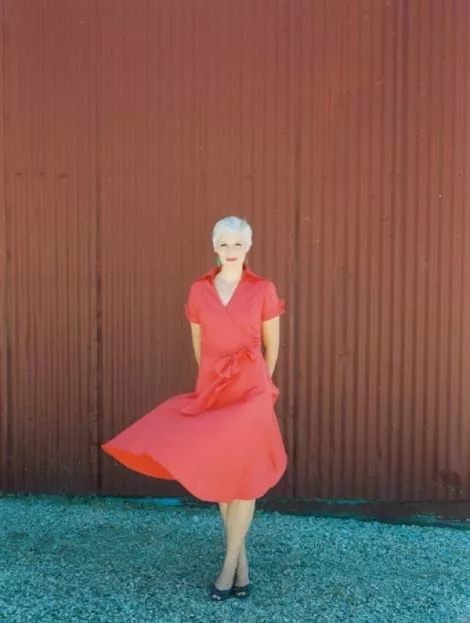 Thursday Oct. 14


Sarah Sample
One of the more impressive things about former Utahn
Sarah Sample
's new album—beyond the sophisticated songcraft and stellar musicianship throughout its 10 songs—is that Sample and her collection of ace compatriots knocked out the recording of the set in just three days in Provo in June. One never gets the sense that it was a rush job, though; Sample's new songs, like the urgent opener "I'm Ready" and the piano-driven ballad "Calling Your Name," are intricately crafted slices of Americana-pop both timely and timeless in their delivery. Paul Jacobson and Ryan Tanner, both of whom appear on the album (Jacobsen co-wrote three of the songs as well), open the show.
Pioneer Hall, 1137 W. 7800 South, West Jordan, 7 p.m., $10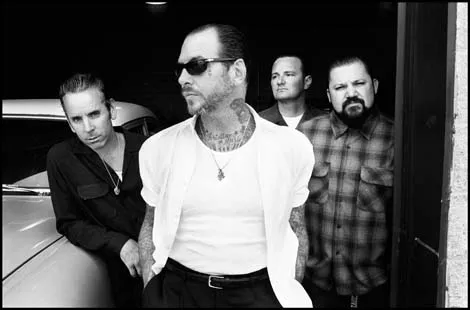 Social Distortion, Lucero, Frank Turner
Social Distortion is a cockroach of a rock band—whatever doesn't kill them makes them stronger, whether its addiction or music-biz b.s. More than 30 years after first forming in SoCal, Social Distortion isn't merely surviving, but finding itself attaining new heights. This year marked the band's first-ever Australian tour, a new record deal with punk-friendly Epitaph Records and an impending new album, the band's seventh and first since 1994. Also on tap is a fall tour that kicks off right here in Utah, with like-minded roots-rock openers Lucero and Frank Turner. Social Distortion will also be doing a free unplugged set at Poplar Street Pub, 242 S. 200 West, at noon the day of their show. The Great Saltair, 12408 W. Saltair Dr., Magna, 8 p.m., $30
Saturday Oct. 16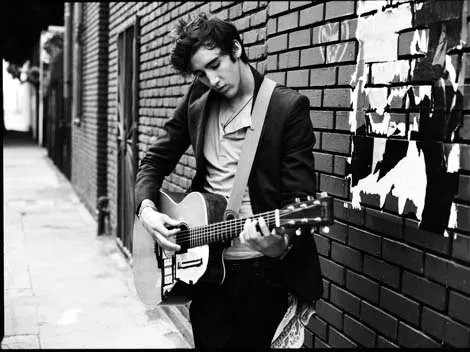 Fork Fest
A joint production of the good people at North Platte Records and the Velour Live Music Gallery, the first Fork Fest is bound to be a memorable day in Utah County. The day-long throwdown features a bevy of Utah's finest musical talent, from the angular rock of Fictionist to the nouveau folk of Joshua James and Isaac Russell, who recently signed a major-label deal with Columbia Records. Visit ForkFest.net for a complete lineup. Suffice to say, It's 11 hours of non-stop tunes in a family-friendly and stunning environment. American Fork Amphitheater, 851 E. 700 North, American Fork, noon, free.
Monday Oct. 18
Born Ruffians
Canadian crew Born Ruffians rise and fall on the talent of singer/guitarist Luke Lalonde. While Mitch DeRosier's bass bounces around the room, chasing the dynamic drums of Steve Hamelin, Lalonde's jagged guitar work and enticing vocal approach—some sort of Buddy Holly-meets-David Byrne hybrid—draws the listener in for his tales of being too drunk to talk to a girl or nerdy exclamations of wanting to "set the world on fire!" There's a little funk here, along with some jazzy noodling, but mostly Born Ruffians deliver a thinking person's indie-rock: unpredictable but ultimately extremely appealing. The Meligrove Band opens. The Urban Lounge, 241 S. 500 East, 9 p.m., $10
Tuesday Oct. 19

Blitzen Trapper, Fruit Bats, Pearly Gate Music
A few years ago on a trip to Portland, a couple of friends took me to a tiny, semi-fancy bar to see a band they'd recently fallen in love with. By the end of that unexpected introduction to Blitzen Trapper, I'd fallen in love with them as well, despite some of the band's prog-rock tendencies that would typically have me running for the door. That's because in addition to epic songs full of shifting time signatures and somewhat mythical characters popping up in the lyrics, leader Eric Earley also packs his songs with Beatles-esque harmonies, hooks for days and an inclusive attitude toward all manner of modern musical styles, from folk to country to power-pop to, yes, prog-rock. Joined at this show by the Fruit Bats and Pearly Gate Music, Blitzen Trapper might be headlining one of the best shows of the fall. The Urban Lounge, 241 S. 500 East, 9 p.m., $12
Hot Chip
Some folks are undoubtedly still grumbling about LCD Soundsystem skipping Salt Lake City this time around, but James Murphy's current tourmates, Hot Chip, are doing no such thing, and the dance-friendly Brit quintet is no small consolation prize. Touring in support of their ridiculously catchy album, along with a new EP of remixes, Hot Chip is on the verge of becoming pop superstars in their own right; the group's last single, "I Feel Better," was a Top 20 dance-chart hit. In the Venue, 579 W. 200 South, 7 p.m., $20.50
Wednesday Oct. 20
Pierced Arrows

It takes vision and a strong personality to break up a successful project and move in a new sonic direction. Fred Cole is clearly that kind of person, given his 40-plus years exploring punk and avant garde rock & roll as leader of bands like The Weeds, The Rats and, most notably, Dead Moon. Dead Moon had a 20-year run, but guitarist/singer Cole and his wife/bassist, Toody, broke up that band in order to create Pierced Arrows and focus on a new brand of rock that is, as they put it, "rough, ragged and honest." It's still got the punk attitude of Cole's former bands, but Pierced Arrows are a rootsier affair, and one you're not likely to forget any time soon if you see them live. Red Bennies and Tolchock Trio open the show. The Urban Lounge, 241 S. 500 East, 9 p.m., $6
Coming Soon
Alternative Press Tour (In the Venue, Oct. 22), The Fresh & Onlys (Woodshed, Oct. 22), Jonsi (The Complex, Oct. 22), Legendary Shack Shakers (State Room, Oct. 22), Matt Costa (The Complex, Oct. 22), Motion City Soundtrack, Say Anything, Saves the Day (Avalon Theater, Oct. 22), Peelander-Z (Burt's Tiki Lounge, Oct. 22), Street Dogs, Devil's Brigade (Club Sound, Oct. 22), The Morning Benders (Urban Lounge, Oct. 23), Henry Clay People (Kilby Court, Oct. 23), The Weepies (State Room, Oct. 23), The Apples in Stereo (State Room, Oct. 24), Nick Moss & the Fliptops (Sun & Moon Cafe, Oct. 25), Of Montreal, Janelle Monae (The Complex, Oct. 25), Avi Buffalo (Kilby Court, Oct. 26), Deer Tick (Urban Lounge, Oct. 26), HorrorPops (Avalon Theater, Oct. 26), Ingrid Michaelson (In the Venue, Oct. 26), Lyrics Born, Chali 2Na (State Room, Oct. 26), Dr. Dog, Here We Go Magic (Urban Lounge, Oct. 26)