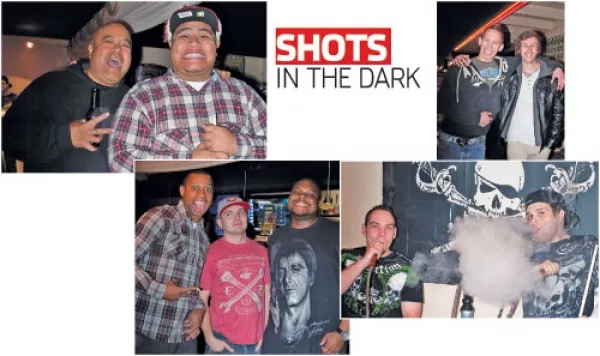 For this State Street joint, the biggest party of the year isn't the night before Thanksgiving or even New Year's Eve. No, as logic dictates, for a place called Scallywags, the biggest shindig of the year is, of course, "Talk Like a Pirate Day." But even though Scallywags (3040 S. State) is technically a pirate-themed bar, it really isn't that pirate-y. As much as I searched, I didn't spot any non-doctor-prescribed eye patches, below-the-knee amputees or even a lazy man with a rope for a belt. Aye, if anything, Scallywags is just a good old-fashioned drinkin' bar … with pirate flags on the walls. Every Friday is hosted by U92's DJ Latu, and Saturdays are captained by DJ Poetik C. But the best thing is that there's never a cover. Plus, there's free pool. So with all that extra booty on hand, be sure to splurge on $2 domestics, $3 wells and hukas, which are only $5 on the weekdays. (Photos by Mike Fuchs)
He refused to smile. This is his normal face.
Sefa Too, Jeremiah Vele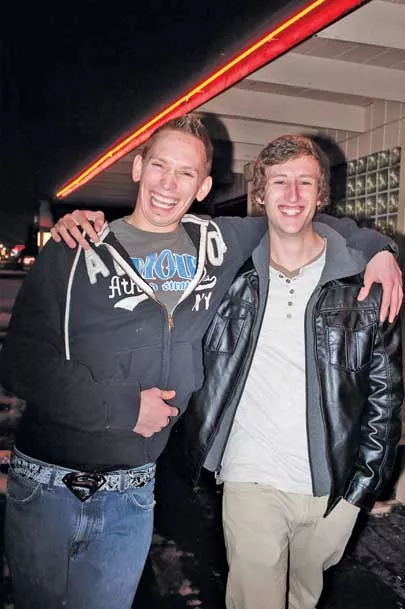 His belt's only weakness is properly adjusted suspenders.
Michael Amos, Lucs Jarmin
Damn it, Ray.
Ray Harris, Westen Engramm, T-Ray Harris
The only thing missing from this photo is a skull-shaped huka.
Brock Sommer, Jeromy Burnham