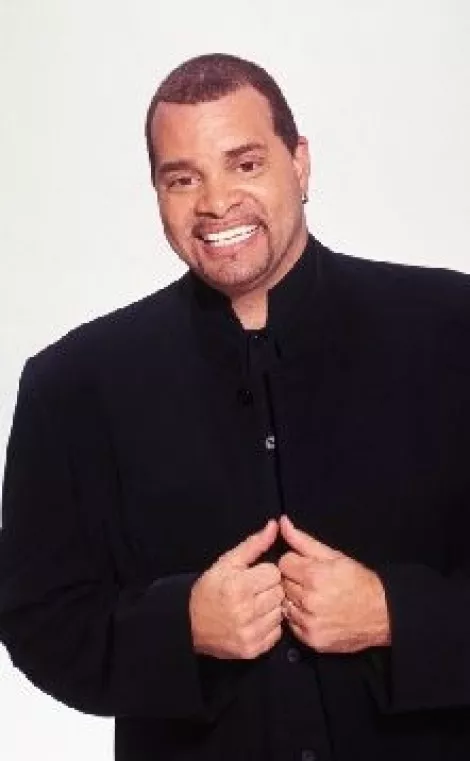 With several decades of stand-up, it's no wonder Sinbad's classic material is so memorable—many fans can recite his shtick about marriage or moving verbatim. But apparently, Sinbad can't—he claims to have a terrible memory and that's why he makes up fresh material for each gig.
That material is always observational, usually about the town where he's performing and its people, or about current events. Salt Lake City surely will be a gold mine for new material. His delivery is never crude or abrasive, and even though he's playfully bashing your city, the big man with the booming voice is easy to like.
He's even harder to forget, which has left some people asking where's he's been. Sinbad's newest Comedy Central special, Where U Been?, isn't an indication that he's actually been gone. Although it was his first special in more than a decade, it's more of a statement of his prolific touring career. The man doesn't stop, and he's been everywhere.
And, looking back on his long career, he's done just about everything a comedian/actor can do. He launched his career after winning Star Search, landed a role in the Cosby Show spin-off A Different World and even hosted Showtime at the Apollo. By 1990, his following warranted his first HBO special, Sinbad: Brain Damaged. Twenty years later, his wardrobe is less gaudy and bright, but he still brings that larger-than-life persona to the stage.
Sinbad @ Kingsbury Hall, 1395 E. Presidents Circle, University of Utah, 801- 581-7100, Sept. 24, 7 p.m., $19.50-$39.50, KingsburyHall.org