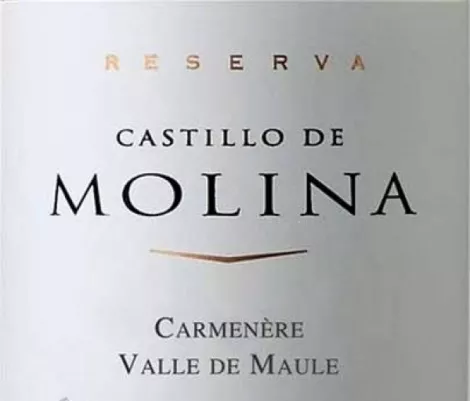 Like most people, I get into ruts. That's especially true when it comes to buying wine. I don't have money to waste on wine that isn't worthy. And so, I tend to buy the same things again and again: tried and true bottles that I know won't disappoint.
I realize, though, that I need to break out of the box, so to speak. To that end, lately I've been forcing myself to wander the wine-store aisles—especially where the foreign bottles are kept—and on each visit, I try to walk out with at least one wine that I've never tried before. This mostly random method of wine selection is fraught with pitfalls, of course; I've been batting about .500. Here are a half-dozen winning wines deserving of your attention and hard-earned coin.
First up is a seductive wine from the Maule Valley of Chile: Castillo de Molina Carmenere Reserva 2009 ($12.49). Yes, I'm a sucker for Carmenere, which fares quite well in Chile's winegrowing regions. This wine is soft and fruity, with some herbal aromas and up-front berry flavors. I found it to be a surprisingly good partner to choucroute garni, a dish that normally makes me reach for Riesling.
Speaking of Riesling, the missus recently picked up a German Riesling based solely on the bottle—as she is wont to do—which has a "window" on the front where a label would normally be, and an etching of Bavaria's famous Neuschwanstein Castle inside, which you can see through the wine. It's called Moselland Schloss Neuschwanstein Castle Qualitatswein Nahe Riesling ($11.95) and it's a very pleasant, off-dry wine with fruity peach and lemon flavors. This crowd-pleasing Riesling is a good choice to serve as an aperitif, but I also found it to be quite enjoyable with a big bowl of chicken and dumplings.
I'm always interested in tasting wines from France I haven't tried before, and recently discovered two appealing mid-priced reds. First, there's Saint Cosme Cotes-du-Rhone 2010 ($15.49). This is a very lush and silky wine for only 15 beans and tastes a lot like much higher-priced Gigondas, which is near where Saint Cosme comes from. The wine is brimming with ripe blackberry and plum flavors, accented with hints of anise. There's a lot of length and depth to this Cotes-du-Rhone, and did I mention it's a spectacular bang for the buck? It's a slam-dunk with smoky barbecued meats.
Also from France comes Potel-Aviron Cote de Brouilly 2008 ($16.99), which is a Beaujolais wine made from a blend of Gamay grapes—75 percent of which average more than 60 years in age—and the rest from younger (40-plus years) vines. If you're used to flimsy Beaujolais, this isn't it. It's an impressive wine, redolent of crushed cherries and with a lot more earth and smoke than you'd normally expect from Gamay grapes. I'd go as far as to call it barnyard-ish.
Lastly, an Italian duo. Pinot Grigio can certainly be a ho-hum affair, and too often is. That is not the case, however, with Bottega Vinaia Trentino Pinot Grigio 2009 ($20.49). This estate-bottled wine from Northern Italy displays gorgeous, intense floral aromas that you wouldn't normally associate with Pinot Grigio. And the medium-bodied wine also has complexity and elegance that is hard to find—simply put, an excellent Pinot Grigio. And, for an Italian splurge, I'd be hard-pressed to suggest a better way to spend $45 than on Fontanafredda Serralunga d'Alba Barolo 2007. This big, beautiful Barolo tastes great right now, but it's going to be even better from about 2015 to 2020, so buy some to put away.