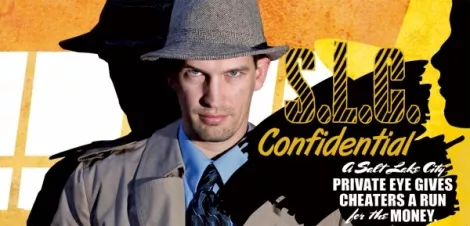 "Forget it, Jake, it's Chinatown." Even as the credits rolled across the screen at the end of the harrowing story of 1930s private eye Jake Gittes in the 1974 film Chinatown, a thought drifted into my head, "Is it really that difficult to be a private investigator?"
For God's sake, look at Tom Selleck on Magnum, P.I. That guy had it all: a mansion, a helicopter, a red Ferrari and a sweet-looking mustache. He was cracking skulls, drinking beers and lounging poolside surrounded by '80s chicks. I love all of those things, so maybe it was just the jealousy talking. But I concluded that anyone could be a decent gumshoe—and, consequently, that I should give it a shot. So, a couple of months ago, I got off my ass, made a few phone calls, and the next thing I knew, I was riding shotgun in a Chevy Impala with Salt Lake City private investigator Chris Martindale, of AA & Associates. We were going on a stakeout.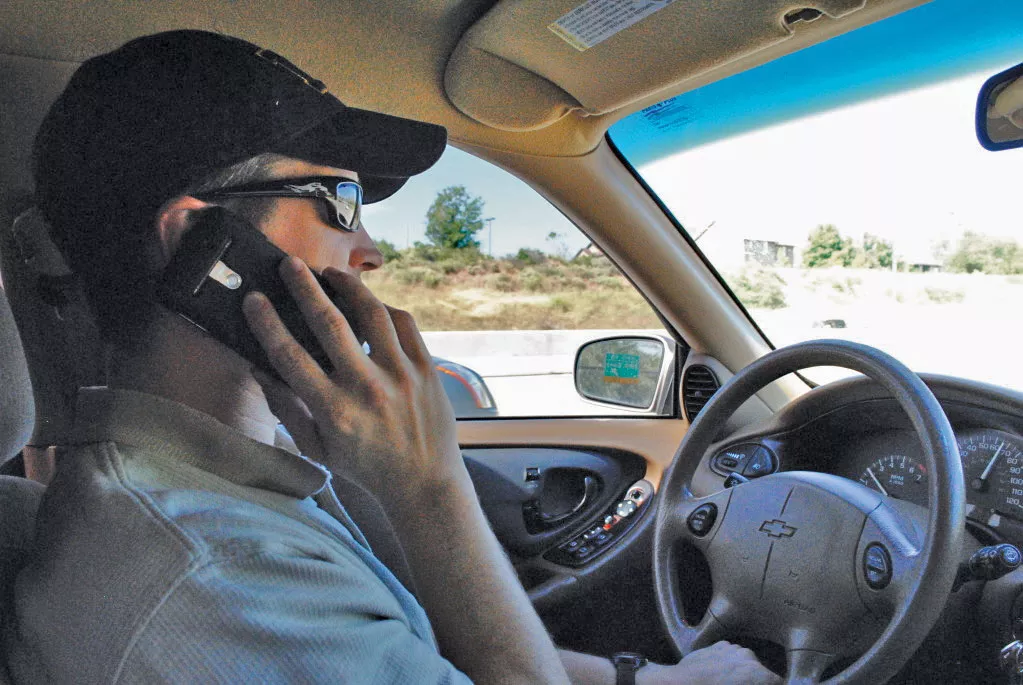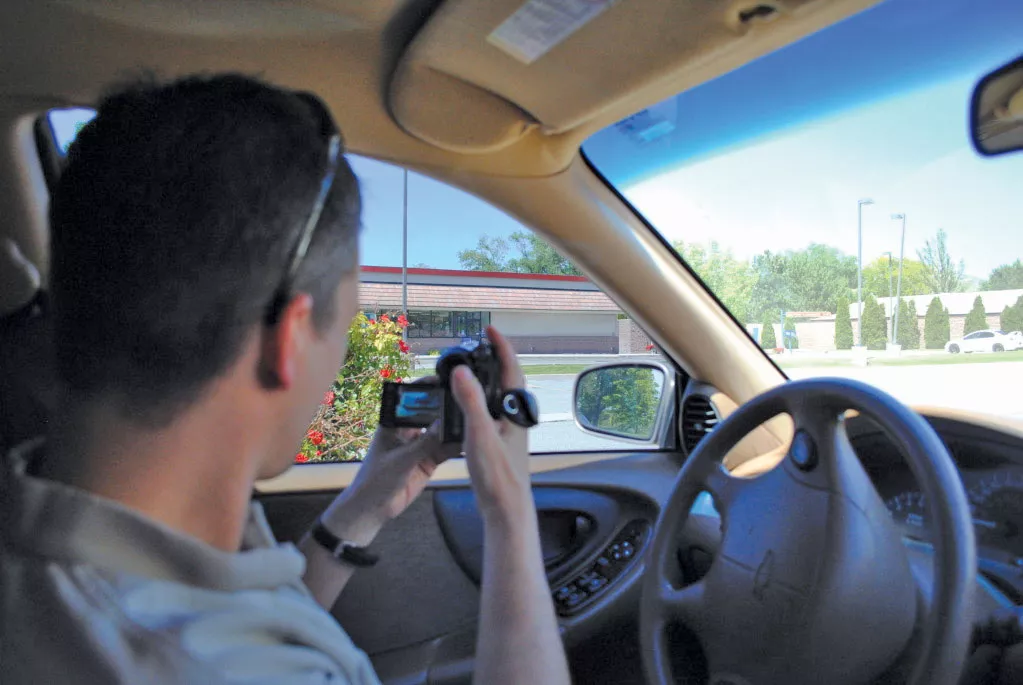 OK, his car isn't a panty-dropping red convertible—Martindale is the opposite of Tom Selleck and Jack Nicholson in every way. His face is clean-shaven, and his no-nonsense brown hair is trimmed to a sleek crew cut, accompanied by a pair of wraparound sunglasses he never takes off. You won't catch Martindale wearing Hawaiian shirts or pressed suits—he looks like he was hit with a khaki bomb in his beige slacks and matching golf shirt. Martindale is the spitting image of average, and that's the point.
"The idea is to not stand out," explained Martindale as we drove to In-N-Out for some pre-stakeout grub. "I always wear normal clothes. I drive a normal car. In this profession, you don't want to be noticed. … People sometimes have the notion that this guy is Magnum, P.I. He's driving a Ferrari. He's a total hotshot, and he's going to get the goods on a person no matter what."
"Do you enjoy that?" I asked.
"Well, I want people to realistically know what we can and can't do. I think people have a misconception of what our overall objective is. I'm not here to look cool, and, yeah, there is a cool factor. But when I'm on the job, I'm Public Enemy No. 1. People do not like me sitting in their parking lots. They don't like me sitting near their homes. They don't like me doing anything."
I told Martindale that being a journalist has some of the same pitfalls. So I asked him if a journalist, like myself, would make a good investigator. "Let me ask you this: Are you a people watcher? Do you like doing research?" I nodded my head repeatedly. "Then you would be a good P.I."
We rolled up to the In-N-Out, and I ordered a Double Double with fries. Martindale got the same, but he topped his fries with a pile of grilled onions and Thousand Island dressing, a secret menu option known as "animal style." As we plowed through lunch, Martindale confessed that he eats a lot of junk food. "I guess it just comes with the job," he said.
Aside from the inherent risk of clogged arteries, the nature of the private-investigator profession often results in some high-risk situations. Martindale admits that he's been chased, threatened and harassed on several occasions. Maybe because he carries a gun—although he's never had to use it—he says he never fears for his safety. "I don't have enemies. I'm a likable guy. I don't feel like this is an enemy-making business, mainly because I'm the objective person."
He took a break from his fries and looked down at his phone as it vibrated on the table. "He's moving. We gotta run." Hastily, we threw the fries in a paper tray and headed for the door.
We were on our way to follow a guy who presumably is cheating on his spouse. A few days before, Martindale's client, the guy's wife, hired Martindale to come over during the night and attach a 40-pound magnet with a GPS to the bottom of her husband's car. Martindale's phone notifies him whenever the subject leaves his place of work.