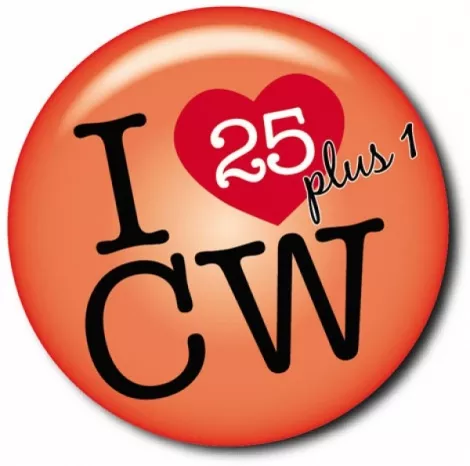 Earlier this summer, I overheard a young woman loudly bemoaning the lack of cool concerts, clubs and culture in Salt Lake City. You've heard similar rants, no doubt, typically from a recent transplant who hasn't quite learned the ins and outs of all Salt Lake City and Utah have to offer.
Funny thing with this particular rant was, I heard it while sipping one of Uinta's Crooked Line microbrews at The Beerhive after a sold-out show at The Depot by arguably the biggest American rock band in summer 2010, The Black Keys.
None of those things—Uinta Brewing Company, The Beerhive, The Depot or The Black Keys—existed when City Weekly started as The Private Eye a quarter-century or so ago. Hell, neither did the barely-21 girl who thinks Utah is a cultural wasteland (or the Internet she used to propose writing for City Weekly a few days later). And while I was tempted to tell her how much better things are now than in the "old days" of the mid-'80s, I resisted.
On the one hand, it's easy to forget how sleepy Salt Lake City was when John Saltas launched this alternative news source way back when, given how culturally rich a community Salt Lake City is now. If you're into bar-hopping, rock & roll, hip-hop, dance music, sports, fine arts, fine dining and urban living, you're pretty much getting the best of what Utah has ever had to offer right now, in 2010.
Private clubs are history. Few bands completely skip Salt Lake City when they tour, especially compared to when City Weekly started. The hip-hop and gay communities, while not as large as in some cities, nurture and support concerts, events and clubs in numbers that would make much larger towns proud.
We have a perennial NBA playoff team in the Utah Jazz at the north end of the Salt Lake Valley, a championship-winning Major League Soccer team in Real Salt Lake at the south end, and a Bowl Championship Series-busting national college football power in the U on the East Bench. When City Weekly started, "Stockton to Malone" was a meaningless phrase, Major League Soccer didn't exist and the U football was in the midst of a decades-long run of mediocrity at best.
Since this paper started printing, we've seen the construction of the Rose Wagner Performing Arts Center, home to local arts groups big and small. Salt Lakers built a stunning new Main Library, and have witnessed a new Utah Museum of Fine Arts pop up just a few years before ground was broken on a new Utah Natural History Museum, currently being built near Red Butte Garden. The Gallivan Center was put together, and is now being torn down and rebuilt to accommodate more people who want to hang at the urban oasis. The Twilight Concert Series, largely responsible for Gallivan's popularity, is another thing that didn't exist when City Weekly began. And we now have light rail and rapid transit to move people to all the amenities the Wasatch Front has to offer.
A new transplant to Zion can't appreciate just how large we're living these days if they compare Salt Lake City's cultural life to San Francisco, or New York, or Chicago. But neither do they realize some of the incredibly cool and historically significant places they missed out on the past 25 years, places ensconced in the memory banks of any regular Private Eye/City Weekly readers.
We still run pictures of the long-defunct Zephyr Club and Dead Goat Saloon on CityWeekly.net/Newsblog every week, so important were they to Salt Lake City's nightlife for years and years. Yet folks who moved here in the past five years don't know what made them so significant, let alone know about music venues that closed far longer ago, like The Speedway Café, or Painted Word, or the old Indian Center.
Without those long-gone clubs bringing touring acts to our doorstep and giving local musicians places to play, the musical literacy of the Salt Lake community would be much lower. The Zephyr hosted a steady diet of shows that introduced us to zydeco, reggae, world-beat and salsa (along with rock, country and folk) when Salt Lake City was a far less ethnically diverse place. The Dead Goat brought world-class blues to town every Monday for years, while the "underground" scene of the Speedway and the Word and then-nearby Raunch Records made Salt Lake City a must-stop for punk bands from both coasts during City Weekly's early years (not to mention inspiring a feature film in SLC Punk!).
Despite the loss of those places, though, Salt Lake City's nightlife and music scene didn't die. It evolved like every city's does. Now we have The Depot instead of the State Fairpark Coliseum for some of the big shows. Now we have The Urban Lounge and In The Venue instead of the Bar & Grill or DV8 for up-and-coming, so-called "alternative" acts. Now we have Usana Amphitheatre in West Valley City for massive outdoor, mainstream shows, while we used to have the hillside at ParkWest (That's The Canyons for you newbies). The Saltair has been around forever; it pretty much sucked way back when, and it pretty much sucks now; the only thing that gives the current incarnation the edge is the full bar upstairs.
Beyond venues, the tangential businesses and venues that support a rich cultural life are thriving now, too. Survivors like The Heavy Metal Shop and Randy's Records fight the good fight alongside newer record stores like Slowtrain or Positively Fourth Street. When we once only had Salt Lake Roasting Company or long-gone Bandaloops to feed our caffeine and late-night B.S.ing jones, there are now indie coffee shops dotting this town.
You can certainly find people who will argue Salt Lake City was better when City Weekly began than it is now, or vice versa. I'm not taking sides in that fight. I wouldn't trade the memories I have of life during City Weekly's early years for anything. But I sure as hell wouldn't want to trade what we have now for what we had then, either.