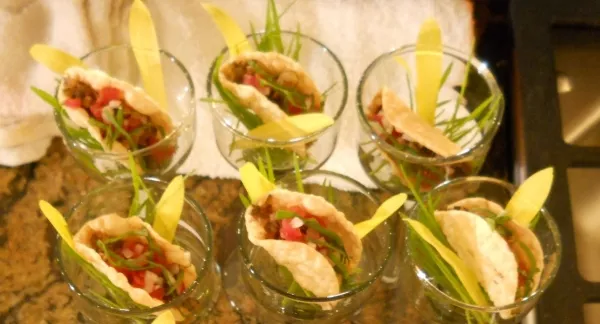 Pop Into Ferguson
The next SLC POP dinner takes place on Saturday, Aug. 25, at the state-of-the-art Ferguson Kitchen Showroom (2565 S. 300 West) at 7 p.m. SLC POP is a "pop-up" dining experience featuring talented chef and Art Institute of Salt Lake City culinary instructor Katie Weinner. SLC POP is a 10-course modernist dining experience, limited to 15 seats. I attended an SLC POP dinner in the spring and was gobsmacked by the quality and creativeness of the cuisine. The dinner is $75 per person, which includes tax but not gratuity. SLC POP dinners are BYOB, so it's a perfect opportunity to break out some of those fine wines you've been cellaring for a special occasion. To purchase tickets, go to SLCPOP.com.
Sundance Shuffle
Sundance Resort has announced a new culinary team for the resort and its Zoom restaurant, located in Park City. Veteran Sundance Executive Chef Mark Shoup has taken the helm at Zoom. Meanwhile, Ryker W. Brown, a graduate of Le Cordon Bleu at the California School of Culinary Arts, has been named the resort's executive chef. Chris Park, who hails from Pennsylvania, is the new chef of the Tree Room at Sundance, and Gabriel D. Morin, formerly of Zermatt Resort, Easy Street Brasserie and Alta's Rustler Lodge, is the new chef at Foundry Grill. In addition, Jessica Shelton was named Sundance Resort's pastry chef, having worked previously with Utah Food Services and Stein Eriksen Lodge. Visit SundanceResort.com for more information.
Cucina Trio
Cucina Restaurant Group has announced the opening of three new restaurants: two locations of Veloce (Italian for "fast"), one at the Salt Lake International Airport and one at 300 South & 300 West, across from Pioneer Park. In addition, Caterina (2155 S. Highland Drive) will morph from a special-events space to a full-service French restaurant. Chefs Jean Louis Montecot and Elio Scanu have joined Cucina Restaurant Group as full-time directors, although Scanu still also retains his position as chef/co-owner of Ogden's Zucca Trattoria.
Quote of the week: Only the pure of heart can make a good soup. —Ludwig Van Beethoven