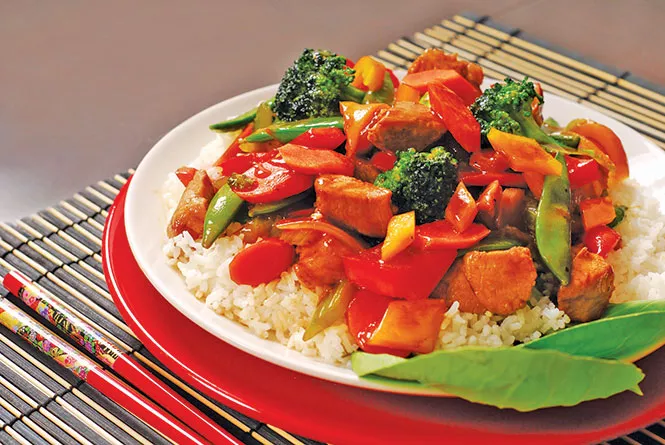 Use Your Senses
One of the tastiest food and drink soirees each year is Slow Food Utah's annual Feast of Five Senses. The 11th annual feast will take place Sunday, Oct. 18, at Westminster College's Jewett Center for the Performing Arts (1840 S. 1300 East). Local chefs were asked to "re-imagine" their favorite family recipes for this year's theme, "Our Family Table." Participating chefs include Amber Billingsley of 3 Cups, Forage's Bowman Brown, Logen Crew from Current, Em's' Emily Gassmann, Jen Gilroy of Porch, Elisabeth LaFond from Bon Appetit, Tin Angel's Jerry Liedtke, Les Madeleines owner Romina Rasmussenf, Liberty Heights Fresh's Wendy Robinson, and Provisions' Tyler Stokes. Tickets are available at SlowFoodUtah.org.
Hearth Ushers in Autumn
Chef James Bradford and the team at Ogden's Hearth on 25th (195 E. 25th Street, 801-399-0088, Hearth25.com) have launched a new autumn menu, which includes favorites like hearth-made flatbreads, pizzas and sandwiches. In addition, Hearth's new menu offers hearty fall items like wood-oven-roasted bone marrow; seared and braised quail with blue-cheese dumplings; red-wine-braised beef short ribs with creamy herb polenta; a chorizo-spiced Wagyu-beef-and-wild-boar Autumn Hearth Burger; espresso elk and waffles; grass-fed yak tartare; "slow food Stroganoff" and much more, including seasonal cocktails.
Silver Star Sunday Suppers
Park City's Silver Star Café (1825 Three Kings Drive, 435-655-3456, TheSilverStarCafe.com) has launched a series of fall family-style dinners called the Sunday Supper Club. "Around the country, people are interested in the concept of coming together over a meal to meet people and enjoy social time, something more like a traditional family-style shared eating experience," says Jeff Ward, co-owner of Silver Star Café. Guests arrive at 6 p.m. for mingling and a signature cocktail before being seated at communal tables for a shared, family-style four-plate supper. Upcoming Sunday Supper Club evenings are slated for Oct. 11 and Oct. 25. The cost is $42 per person, plus tax and gratuity, $55 with optional beverage pairings. Reservations can be made by phone.
Quote of the week: There is only one difference between a long life and a good dinner; that, in the dinner, the sweets come last. —Robert Louis Stevenson