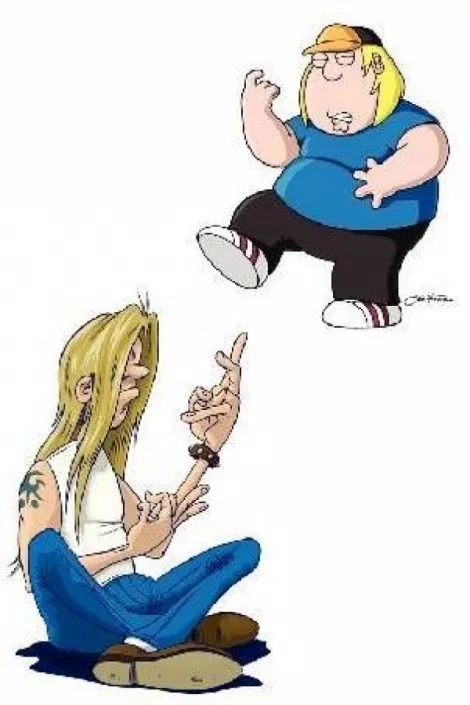 There are three simple rules to competing in the air-guitar competition taking place up at Snowbird this weekend during the Rock and Blues Festival: First, your instrument must be invisible. Second, air roadies are allowed to help load the stage but must leave during your actual performance. Third, back-up bands of any kind, that means real or air, are strictly forbidden.

It's got to be just you, solo, strutting about the stage, wielding that invisible axe and showing off your mad, mad air-guitar skills.

"[Participants] have to make us believe that they are really playing the guitar with stage explosions, fog, screaming fans, the works," explains Eugenie Hero Jaffe, Snowbird Renaissance Center's Queen of Fun (her official title). "That's the quality of 'airness' that's so hard to pinpoint. When someone has 'airness,' you know it when you see it. It's going to be fun, so no fear here, just a good time. The music is what should move the contestant. Hey, we all love to pretend we're rock stars; this is the chance to do it." So, if you really love to rock and think you have what it takes to be a rock & roll god, head up the mountain and get your air freak on. If the panel of local celebrity judges (including City Weekly's own Jamie Gadette) deems your performance to be best, you will get the opportunity to warm up the festival crowd with your skills before Coco Montoya takes the stage.

High Altitude Air Guitar Contest @ Snowbird Resort, Little Cottonwood Canyon, 801-933-2200, Saturday, July 25, 1 p.m., SnowbirdRC.org/Air-Guitar-Competition