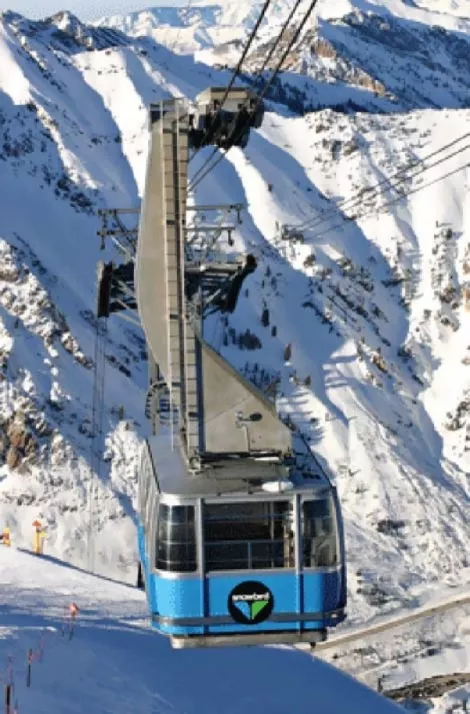 Red and White
Looking for a good lead-in to Valentine's Day? How about "Red and White at Twilight?" The Snowbird Sports Education Foundation's wine-and-small-plates fundraiser at the exclusive Seven Summits Club at Snowbird Resort is on Saturday, Feb. 13. The event is open to the public (with tickets) and will include a twilight Champagne Tram ride, small plates and wines from Parallel Napa Valley Winery, and a silent auction of unique ski adventures and gourmet dining packages. Utah-based owners of Parallel wines will be on hand to discuss their winery, their wines and their love of skiing. Tickets for Red and White at Twilight are $125 per person and must be purchased by Feb. 10 by calling 801-541-8099.
More Curry; No Hurry
Fans of Curry in a Hurry (one of my favorites) will be happy to know that the Nisar family—owners of Curry in a Hurry—have opened a new restaurant in Sugar House called Masala Indian Grill. According to Saifar Nisar, Masala Indian Grill will serve fresh tandoori naan breads as well as their specialty tandoori chicken wraps, along with kabobs, fish and chicken tikka masala and more. Masala Indian Grill is located at 2223 S. Highland Drive, and its phone number is 801-487-2994.
Charcuterie Notes
'Tis the season for charcuterie, and Vienna Bistro chef/owner Frody Volgger has been cooking up an amazing array of cured meats. Included in Vienna's new charcuterie offerings are Berkshire coppa (pork collar) and pork belly, raw shanken, dry salami, pepperoni, Hungarian salametti, smoked Hungarian paprika sausage and one of Frody's specialties: bunderfleisch. Vienna Bistro is located downtown at 132 S. Main. Phone 801-322-0334 for reservations or visit online at ViennaBistro.com.

Quote of the week: In Canton, the Chinese fondness for snacks and small eats reaches a kind of apotheosis. —E.N. Anderson
Send Food Matters tips & information to tscheffler@cityweekly.net.
If you enjoyed this article, please consider signing up for
City Weekly's Dining Newsletter
to have future dining content delivered to your e-mail inbox.