DONATE
Support the Free Press.
Facts matter. Truth matters. Journalism matters.
Salt Lake City Weekly has been Utah's source of independent news and in-depth journalism since 1984.
Donate today to ensure the legacy continues.

Snowden Live
Rated NR 185 minutes 2016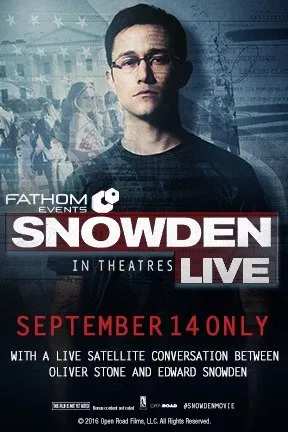 An advanced screening of the highly anticipated film "Snowden," followed by a live satellite conversation between director Oliver Stone and former CIA employee Edward Snowden.
Show Times
Sorry there are no upcoming showtimes for Snowden Live