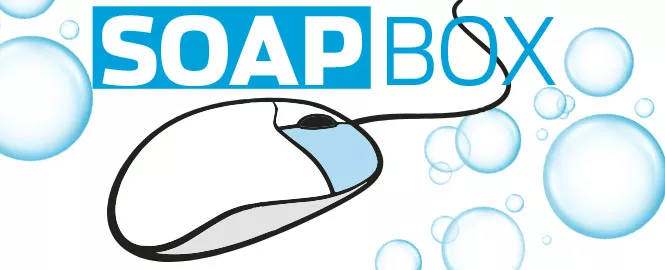 Cover story, April 27, "The Block"
Damn, that's deep. My story was just the same—just a different player, same show.
Keith Hunter
Via cityweekly.net
Excellent read.
Joe Ballent
Via Facebook
Great article. Been there myself (the block and incarceration). It's cool to see Preacher on the cover.
@OddoneUtah
Via Twitter
Having a kid isn't the happy ending your cover story portrays it as. Given this man's history and his long line of poor choices (including knocking up a 17-year-old McDonald's employee?), he still has a long road to walk and more likely than not, it will include more drugs and jail time. Talk with him again in 18 years when he's perhaps more deserving of hero status.
Brian Blitz,
Salt Lake City
Citizen Revolt, April 27, "No to Trump's agenda"
Remember how anti-Trump you are when you get to keep more of your money when he signs in the new tax code.
Scott Simmons
Via Facebook
News, April 27, "High and Dry"
Thank you for continuing to cover this story. I spent 10 years of my career at Granite and fell in love with the wonderful people (staff, students, neighbors) and the fabulous old buildings. There is plenty of blame to go around for all the circumstances that have brought us to the precipice of demolition, but the bottom line seems to be that those in power have little appreciation for the heritage that the school and campus represent, and those with feelings of deep appreciation—and vision for a Granite encore—have very little power. It's another example of power=money. No amount of money can bring back the buildings and the other parts of the campus once they're replaced by houses, a superstore, concrete and blacktop. This legacy will inspire feelings of loss and grief, not of pride. We could really use a superhero about now.
Kris D.
Via cityweekly.net
Please no Walmart!
Marisa Jense
Via Facebook
Restore it and turn it into a McMenamin's schoolhouse with a swimming pool, brewhouse/pub and restaurant. It's an amazing spot in Washington. They preserve abandoned schools and turn them into massive entertainment and food facilities with multiple restaurants and an indoor swimming pool. Fun place!
Alana Carver
Via Facebook
Now that would be awesome!
Vivienne Storch Davies
Via Facebook
It's an amazing spot. They preserve abandoned schools and turn them into massive entertainment and food facilities with multiple restaurants and an indoor swimming pool. Fun place!
Alana Carver
Via Facebook
With 3.2 beer and ¾ ounce pours, sadly, but I like the thought.
Shaun Riedinger
Via Facebook
Keep it a school for the arts.
Dano Martinez
Via Facebook
Class of '80 rules!
Robert Bath
Via Facebook
Opinion, April 27, "The State of Pickleball"
We're moving!
Alan Beebe
Via Facebook
This is 90 percent of what comes out of my dad's mouth these days.
Rob Tennant
Via Facebook
Pickleball for life!
Liz Robinson-Rich
Via Facebook
Which would be a funny motto because I've never seen anybody under 70 playing it.
Chris Keth
Via Facebook
The alt-weekly writing about geriatric sports ...
@jaredeborn
Via Twitter
The Ocho, April 27, "Eight temporary private-sector jobs for future Utah guv Jason Chaffetz"
Future guv? OMFG ... no!
Pam Weick Campbell
Via Facebook
I'm glad people with no experience are grabbing at such prestigious jobs these days.
Richard Humberg
Via Facebook
Oh HELL no.
@GrayedOutJedi
Via Twitter
Yeah ... no. We don't need any more naive overzealous Mormon boys in government.
Steve Bench
Via Facebook
Gotta love the perks. SMH.
James Dubin Jr.
Via Facebook
Five Spot, April 27, John Cottam
My wife and I have been a huge fan of John since we walked into his store The Machine Age a few years ago. He restored and was selling a vintage pair of 1940s machinist glasses that I had to have. They are now one of my prized possessions and I wear them every day. I am often asked where I got them from, I am delighted to refer folks to his store.
Chris Call
Via cityweekly.net
He has an awesome collection.
Manda Bull
Via Facebook
Desperately Seeking Hurling
Having just relocated (two weeks ago) from Virginia, I'm acclimating to all things Utah. The stellar views and the many pews. The extra light beer and driving without fear. One of the passions that I have left back East is the sport of "Hurling". No, it is not what college kids do after consuming too many drinks and no, Curling is that other sport from Canada that is played on ice with broomsticks.
Having just completed the downtown Irish bar circuit and several Guinness later, I have come to find out that their is no Hurling in SLC? What? This is the fastest game played on grass, sorry lacrosse and soccer. Hurling is a 3,000 year old Gallic sport and the national pastime in Ireland. It is a combination of Hockey, Lacrosse, Rugby and Second degree homicide. After 3,000 years they just introduced helmets into the game although I highly recommend adding a cup to protect all the parts. Add in a stick and ball and you are ready to hurl.
Although professional Hurling players are primarily men, Ladies also play a form of hurling called Camogie. Most pub leagues and the GAA (Gaelic Athletic Association) sanction mixed play and leagues so it is inclusive for all. All you need is an open field and goals along with a stick (Hurley) a ball (Sliotar) and a passion to learn a new and fun sport that is played globally.
So here I sit in Sandy, staring at my Hurly and Sliotar, wondering when I can puck-in and start to Hurl again.

Scotty Furash,
Sandy