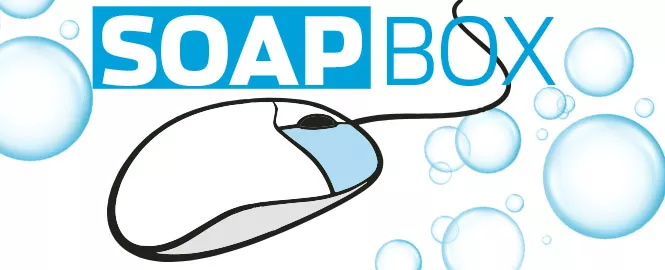 Cover story, July 13, "Into the Wild"
While walking across America I stopped at this zoo. It may not be the biggest zoo out there, but the people that work there take care of the animals are very passionate about what they do. If you're in the area, it's definitely worth a stop!
Skyler Roberts
Via cityweekly.net
Thank you for sharing more about our zoo. Troy, Barb and Zach do amazing work every day! I've been volunteering and training the parrots there at the zoo for three-and-a-half years and I've never seen anyone pick up on training birds the way Zach did and I've trained a lot of people because we get a lot of interns at the zoo. Every interaction with a bird is a training session, so it's important to work with the birds properly even when feeding them. I'm grateful for all the good work that goes on when I'm not there. And yes, there are about 350 blue-throat macaws in the wild in Uruguay and about 1,100 in captivity. Blu is my favorite bird I train. Thanks to a great staff who all work so hard to keep it going.
Laura Beek
Via cityweekly.net
Way to go, Zach! You have always cared so much about the animals at the zoo. And you have a wonderful gift; I can't wait to see where it takes you in life. Keep pursuing this path!
Meagan Roach
Via cityweekly.net
Hits & Misses, July 13, "Down With History"
Is it such a bad idea that there are more jobs and a big corporation in SLC? I am all for preserving National Parks But not useless buildings.
@uroosatweets
Via Twitter
A&E Essentials, July 13, Under the Influence: Local Artists Influenced by Animation Upsetting to see Brian Staker left talented women artists Athena Splett and Heather Mahler out of the City Weekly article on our show. These two artists work harder and produce better work than anyone and they deserve to get recognition.
It's sad because it was almost a good article. Now I won't be showing it to anyone but to say who got left out.
@NonChillAunt
Via Twitter
SLC art scene has always felt like a boys club, so I'm sadly used to it.
@heatherlime
Via Twitter
The Ocho, July 13, "Eight ways Gordon Hayward leaving the Utah Jazz will affect your life"
The only way it has impacted my life is having to see all the whiny butthurt posts about him leaving.
Mike Sargent
Via Facebook
Real lazy writing.
Jeremy Max
Via Facebook
You know it's edgy because he said "sportsball man."
Elliott Zgraggen
Via Facebook
Blog, July 14, "Life for no-tell motels is about to get tougher"
These places are located next to elementary school and homes where children live. I live near one of these places and I have a baby. I am a liberal guy, but let's keep those people far away from our children.
Tyler Mears
Via Facebook
Multifaceted issue here. While this seems like a rational act and probably will deter some people from their illegal activities in the area, it's still a far cry from addressing that the people are not going away. Their actions might not be allowed in this area in the near future, but they aren't going anywhere. As [another commenter] suggested, where will these women go? Where will the addicts go? Where will the homeless who cannot always afford a room go?
Not necessarily a sweep under the rug, but essentially we are just sweeping the mess into another corner of the city.
Logan Sorenson
Via Facebook
I lived two blocks west of Piper Down for about five years. We should find ways to empower property owners—the people who actually make concerted efforts to invest in the improvement of their neighborhoods. I frequently confronted people. Police should make more of an effort to get to know the people that live here. They could get out of their cars and take walks down the neighborhood streets. I think citizens would appreciate it, and it could precipitate useful dialogue for both parties.
Chris Elrod
Via Facebook
Thanks for staying on this issue. Optimistic about what this ordinance might accomplish for SLC and some of its most vulnerable populations.
@amyjhawkins
Via Twitter
Pioneer Daze
Each year, a group of hearty Mormons dress in the clothing of the mid-1800s and walk, push handcarts or ride in wagons to honor all the LDS pioneers who made the long trip to the Salt Lake Valley. Perhaps there is another way to view these people rather than as brave. They were religious fanatics.
Many of these people walked away from good-producing farms or successful businesses. People left families and longtime friends. In some ways these people were like other fanatics down through the ages who followed men who they believed were prophets because these "prophets" told them so—according to some Bible scholars.
The fascinating story of the Jews' migration from Egypt was just a myth—the Jews had steady jobs, adequate schools clothing and food. What Jew in his or her right mind would go out in the desert for 40 years?
Then, more recently, Jim Jones convinced his followers to leave San Francisco and follow him into the hot jungles of Guyana where almost the entire congregation was wiped out by drinking poisoned Kool-Aid.
Any time a self-proclaimed man of the cloth tells you to give up most your worldly goods, your friends and family, check your own mental health. If people are gullible enough to go on these trips, their heirs would be mortified to realize that some of their ancestors were so gullible and stupid.
Ted Ottinger,
Taylorsville