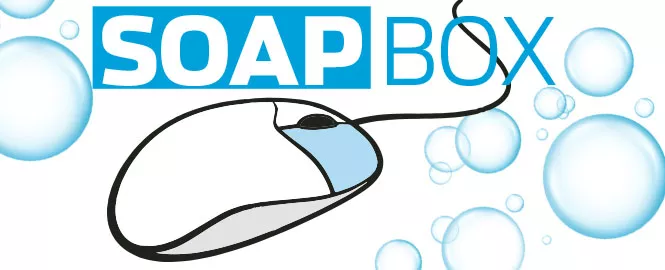 Cover story, July 6, "Save Our Sphinx"
Evidently, there are at least a few of us who either lost or acquired something in our discovery of Gilgal.
Gilgal reminds us of our rich heritage of masonry and Mormonism implicit throughout Utah and the Salt Lake Valley.
Having viewed the cover of the July 6 edition of City Weekly instantly transported me back to my film studies days at the University of Utah wherein one of my projects included various masonic and Mormon symbols from around the area, including Gilgal.
Thanks, Dylan, for an excellent exposé, indeed!
J.R. Miller,
Mesquite, Nev.
I was married to my love under the Alpha Omega rock arch in October 2016. Any time our out-of-town friends visit, we take them to Gilgal. Love it!
Patrick Weeks
Via cityweekly.net
That place is so cool!
@holladaychamber
Via Instagram
Nice job putting Orrin Hatch's face onto the sphinx. Oh, wait—Orrin is older than the sphinx.
Mike Martin,
Salt Lake City
News, July 6, "A bevy of candidates, including one write-in, aim to fill Chaffetz' seat"
A dead rat could fill that vacancy adequately.
@FredASchmauch
Via Twitter
Ugh, can a 3rd Districter ask not to see that doofus' face anymore? How 'bout an empty chair?
@EBethCraig
Via Twitter
Hits & Misses, July 6, "Chaffetz Replacement"
It's a "foregone conclusion" that a Republican will win? Only if all media in Utah continues to tell that story. "The media needs to be careful not to tip the scales toward celebrity. As Drake University's law professor Anthony J. Gaughan notes, Donald Trump won by garnering "relentless media attention." Read your own story, and stop giving relentless media attention to the Republicans, especially the son of a famous father with zero qualifications. Try being the outspoken and progressive voice you claim to be, City Weekly. How about giving relentless attention to Kathryn Allen—a doctor, a woman and a Democrat—instead of following in the footsteps of publications like say, the Deseret News?
Teresa Tate
Via cityweekly.net
The Straight Dope, July 6, "What did the West do to provoke Islamic hostility?"
Made promises then reneged on them. Created a power vacuum.
@RandyNorthrup2
Via Twitter
That was surprisingly insightful and well written. Props to the author and the editor.
Manuel Padro
Via Facebook
You guys should stick to writing articles about beer.
@_ofTheFuture
Via Twitter
The Beer Nerd, July 6, "The Beer Mile"
Salt City Brew Supply is also on 7200 South in the "Beer Mile." If you fancy yourself a beer need and want to learn how to make it yourself, stop by and see them.
Ross Metzger
Via cityweekly.net
My husband and I have been going to Hoppers since the day it opened, it has consistently proven to be the go-to place to meet the friendliest people, have family and/friend events and to eat great food ... Brock, the manager, is the classiest and most conscientious and genuine person I have known. The regulars are far from "regular," too—they are awesome!
Lynn A. Marcoux
Via cityweekly.net
Love Hoppers. I had my first legal beer there.
Mike Keener
Via Facebook
Dine, July 6, "Battle of the Garlic Burgers"
I like both [Cotton Bottom Inn and Busy Bee Bar & Grill]. Depends on where you're at or where you're going.
Bernie Crawford
Via Facebook
I have to say Cotton Bottom because it was my first.
Brian Mortensen
Via Facebook
Busy Bee. A burger with no fries just feels wrong.
Jason Stock
Via Facebook
Busy Bee, and don't forget the fries with ketchup and horseradish. Bomb.
Theresa Keohunani Taber
Via Facebook
You know, both of those places don't even hit my list anymore. Neither one is really that great. I prefer a Lucky 13 garlic burger over BB or CBI, based on taste and quality.
Dominick Caputo
Via Facebook
Never heard of Busy Bee. I tried Cotton Bottom because they were on a Top 10 list. I was very disappointed. It tasted like a frozen hamburger patty was used.
Mike Sargent
Via Facebook
After seeing this, we went to Busy Bee to compare. Our waitress told us the garlic burger was identical since they were an offshoot of CB. Sadly, our burger was thin and burned, and nowhere near a Cotton Bottom burger.
Rebecca Turkanis
Via Facebook
... When I worked at another bar, we used to ask if they wanted their burger Busy Bee-style: dropped on the ground and kicked a couple of times and served on a week-old bun.
@VirgilGlass
Via Twitter
Both. And the crap talk is stupid. Go enjoy local food.
Paul Clark
Via Facebook
Correction: July 12's "Hits & Misses" incorrectly stated State Treasurer David Damschen is a member of the Seven County Infrastructure Coalition. He is a member of the Permanent Community Impact Fund Board, which in 2014 approved a $5 million grant to the Seven County Infrastructure Coalition.