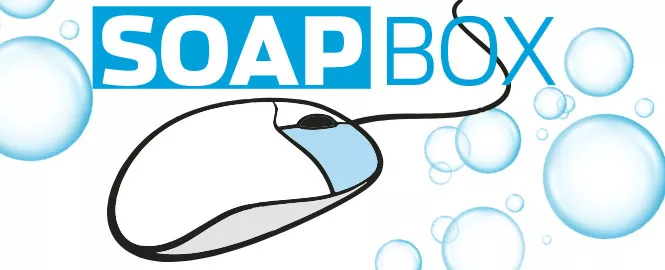 Cover story, June 15 "Best Summer Concerts"
Lol, Lunar made the list! This article is hysterical! Enjoy the funny read.
Tricia Jensen
Via Facebook
The venue descriptions!
Randee Rouse Lloyd
Via Facebook
Went from funny to "liberals are an equal amount of intellectually lazy" in half of a column.
@thesoundofarson
Via Twitter
Thanks to Randy Harward at @CityWeekly for including "Make You Mine" in their Summer playlist!
@moonshineslc
Via Twitter
News, June 15 "In Bloom"
Iosepa is pronounced like it is spelled, each vowel pronounced separately. Not "Yo-sepa" as you posted but I- (as in hill) o- (as in old) se- (e, as in elf) pa (a as in papa)! The colony was not named for Joseph Fielding Smith as stated in your article, but for his father, Joseph F. Smith.
Respectfully,
Shannon Kanekoa
Lahaina, Mai, Hawaii
Via cityweekly.net
Mahalo nui loa! (Greatly appreciated!) Again, thank you for covering our story. Not many people know of our Hawaiian heritage and people who lived out there at Iosepa "A Gem in the Desert" Skully Valley.
Lani's Gifts
Via Facebook
The Ocho, June 15 "Modest Is Hottest"
I hate the whole "modest is hottest" thing. Why don't they just call it what it is: Females cover up so males don't get excited because, if they do, it's your fault.
Peggy Nelson
Via Facebook
Yeah, this kinda of stuff is total nonsense! Why not just make a cute article of clothing and say that it's a cute article of clothing. I hate the "modest is hottest" crap—it shames women!
Jamal Pugmire
Via Facebook
Why are you deciding what makes someone comfortable?
Gregory Justin Smith
Via Facebook
So wrong.
Mike Schmauch
Via Facebook
The Straight Dope, June 15 "Agent Orange"
It's what killed my father. Well, the complications it brought, more specifically.
Eric Ferguson
Via Facebook
I know it caused birth defects in children born to Vietnam vets.
Michelle Louise
Via Facebook
The Beer Nerd, June 14, "Pedal to the Medals"
Way to go, Utah brewers! Next time, do liquors.
Ethan Chainlink Miller
Via Facebook
Astrology, June 15 "Desert-Like Phenomena"
Why do you guys still publish this shit?
Cameron Smith
Via Facebook
Keep SLC Weird
The last two issues have not featured the charming, hilarious News of the Weird. I'll keep enjoying your fine weekly, but sincerely look forward to a resumption of the collected foibles of our fellow humans.
David Hamblin,
Provo
From the editor: David, it was cut for space for our June 15 and 22 issues. Turn to p. 47 of the paper, or click this link, to see your prayers answered.
Kingdom Come
The Republicans remind me of some former neighbors of mine who, much to their chagrin and embarrassment, had a 70-year-old grandfather who would run naked through the streets shouting, "I am king of the world and I am the only one who can save you!"
It was annoying, but we just shut our windows and turned the stereo up and they kept him away from sharp instruments and nuclear (nuculer?) weapons.
One evening, some nice gentlemen in white suits with butterfly nets came and took Grandpa to a nice place in the country, and peace was restored to the village once more.
And they all lived happily ever after.
The End.
Alan E. Wright,
Salt Lake City
Mayhem in Moab
Tourists, beware. For the next three weeks, Moab has no mayor, no police chief and an absent-on-leave acting police chief. This is happening in the middle of the busiest time of the tourist seasons.
So, you ask, who's in charge? That would be two sergeants—Sgt. Tom Nixon and Sgt. Craig Shumway. Why wasn't an interim chief hired after Lt. Ross went on leave? The rank and file of the Moab Police Department (along with the Sheriff's Dept.) have a much-deserved reputation for mayhem in the Moab community. They're like frat boys on steroids with guns. Now they have no adult supervision?
How did we get here? After years of public corruption and lax law-enforcement supervision, the proverbial shit hit the fan in 2016. All it took was for three Moab cops to crash an underage beer-pong party at the Grand Oasis. Then some underage kids told the truth and the swamp that is the Moab Police Department finally began to drain. You could almost hear the departing officers whispering to themselves, "What a world ... what a world." Four Moab officers either resigned or went on paid administrative leave and Chief Navarre suddenly resigned. For reasons still unclear to me, Lt. Steve Ross, who was promoted to acting chief of police, decided he needed to put himself on long-term leave.
Moab has a new chief of police coming. I'm told he has no patience for crooked cops. I sure hope so, Chief Winder. From all of us in Moab who have been abused by the police over the last 20 years, we say, "Good luck!" You'll need it.
Brian Donegan,
Moab