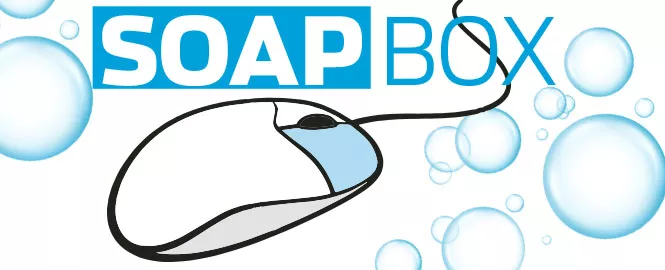 Cover story, June 8, "Warrior Spirit"
I live in Temple View. I have halfheartedly read this article. I understand that Church College was built for the reason to assist and educate the indigenous people. It did that. Our educational system now supports Maori and my children are doing well in it. I love the David O. McKay building; it was where I learned, worshiped, grew. It was my tabernacle. "Bricks-and-mortar people"—that's what a labor missionary told me. We don't pay tithing and serve with strings attached.
I now love the new stake center. It is truly beautiful and will bless the lives of my children and children's children. I am so grateful that tithes and offers have been spent on beautifying our corner of the world. Come and see. I do not pretend to know much, especially about the church's business arm; we are all human, but I feel so very blessed. Our suburb is outstanding. Our new Pacific Church History Center is one-of-a-kind. It honors our heritage and no one can take that away from me by tearing down an old building. My Uncle Dave (labor missionary) was a bricklayer for around 50 years. He knew the life expectancy of concrete. My spiritual strength is stronger.
Jodi Belbin
Via cityweekly.net
Boring! As has been mentioned, big surprise! Why this Maori guy and his ethnic community aren't asking more questions about why the LDS church does nothing to preserve the cultures it is colonizing is the imperative. Trading ancient wisdom for American consumerism built on a spiritual farce is the core of the matter. However, as long as this guy and others like him continue to live out the man-made God fable of life, there's not much you can do. What I'm saying is, there is not a lot of middle ground, folks. Accept the church. Bye-bye, culture!
Nico Parco
Via cityweekly.net
Is anyone really surprised by any of this? The LDS church has become more and more focused on real estate. It has gobbled up property in Nebraska and Florida in breathtaking amounts. All the while, it continues to collect 10 percent tithing from the poorest of the poor for what?
The LDS church is corporation masquerading as a church.
Tanya Zimmerman
Via cityweekly.net
Incredible story and exceptional reporting, City Weekly. Mr. Puriri, thank you for your story and dedication to saving your heritage! So glad your fight could be brought out of obscurity and into the public sphere.
Lorraine Evans Jackson
Via Facebook
Ra, so proud of you and your determination against considerable personal and family cost. The hijacking of Maori heritage by the church's cultural colonialism, as you have seen, is part of the mask of the church's real intent. Control and greed. Getting the rank and file church members to support such control and greed is no small achievement. It's Stockholm syndrome on an enormous scale. Learning to love your jailer. Great reporting!
Craig Perritt
Via Facebook
News, June 8, "The Amazing Race"
I'm rooting for Congressman Chaffetz to be jailed for breaking his oath of office.
Mike Coronella
Via Facebook
Your blurb about me is inaccurate, although I appreciate the rating of 1. I filed with the FEC in accordance with its directives the day I started to raise money due to the tweet I wrote challenging Jason Chaffetz' iPhone vs. health care remark. Before that day, I had raised around $17,000 in an exploratory campaign. During the day of the tweet, I broke a fundraising record on Crowdpac. I called the FEC and they advised me to file, which I promptly did. The amount in my Crowdpac account at the time of my filing was between $80,000 and 100,000, not $400,000 as you reported.
Kathie Allen
Via cityweekly.net
Editor's note: Information reflects amount as of May 24, the day candidates filed to run for the seat with the Lt. Gov.'s office, not whenever they filed with the federal election commission. At the time, it was widely reported this candidate had raised more than $400,000 by April.
Blog post, June 12, "Chaffetz-O-Meter: Bonus Round"
The United Utah Party has a clear constitutional right to participate in this special election, which isn't being held until Nov. 7, 2017. There are 55 court decisions, including three from the U.S. Supreme Court, striking down deadlines that are similar to Utah's deadline. Chances are Jim Bennett will be on the Nov. 7 ballot.
Richard Winger
Via cityweekly.net
Get your mind out the gutter
While I appreciate you reporting on the often-omitted third party candidates in the follow-up article, in particular Independent American which is often erroneously called "independent" (with a lowercase 'I') or nothing at all, I offered to explain my positions by phone call which you initially offered for the quick interview. Yet, your reporting on me sounds flippant and dismissive.
I have my personal reasons, and I'm one of a few candidates who labored on developing the campaign website on free time. Not a candidate who could afford to spend thousands of dollars to hire the firm to develop [a] sophisticated campaign website like Henderson, Curtis and Allen. I spent less than a $100 setting it up with the expected campaign budget to be the maximum of $200.
Jason and I don't agree on every issue, especially his "libertarian" view of immigration. I offered to run as a gentleman's agreement just for "the hell of it," despite the improbable odds.
If you continue to report inaccurately, as Allen pointed out with her implied frustration (surprising since CW is supposed to be on the Democratic Party's side with expected accuracy in journalism, noting Allen's annoyance about inaccurate report on campaign finance), or taking my comments wildly out of context, as you did, I shall no longer be recepti[ve] to further interaction.
Jason and I share our semi-animosity toward the media—mainstream and otherwise—as the peddler of "gutter journalism," as what happened to him and also me in the past.
Honestly, it would surprise us if the journalists accurately report our comments within meaningful context and without being sardonic, reinforc[ing] the stereotype of gutter journalism, as is common in England and Australia.
Aaron Heineman,
Provo
Author Dylan Woolf Harris responds: Aaron Heineman agreed to a brief interview if a fellow IAP candidate also participated. When contacted, he remained reluctant but offered a statement supposing that readers would generally disagree with his views. If this blog post misrepresented Heineman's political stance, I regret the mistake.