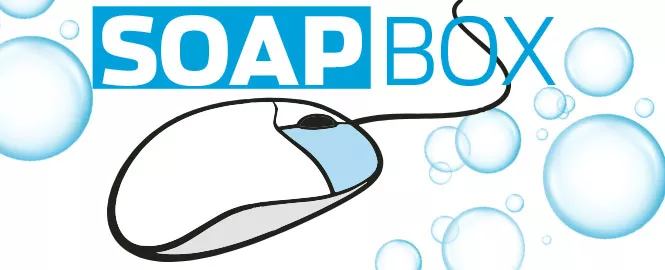 Cover story, March 23, "Set in Stone"
Let me see if I can get this straight. Salt Lake County wants to force one elderly man with dementia to pay for a contractor's malfeasance ... but keeps another one on the payroll and pays the other elderly man with dementia a six-figure annual salary?
Dominique Storni
Via cityweekly.net
Great investigative article by Dylan Woolf Harris. I hope Ms. Tiffany Janzen doesn't have to sell her house. Please crowd-fund.
@isonoshizuka
Via Twitter
Dope photo!
@michal.chaplin
Via Instagram
News, March 23, "Life Elevated"
This article is a joke. Just because you have the loudest opinion doesn't mean you have the only opinion. Take the lesson from the presidential election and realize this. If this bill or bills like it have not passed for however many years, then there must be another problem with it. Call your legislators and tell them what you want, and then go vote. It's simple.
Alex Williams
Via Facebook
And what lesson might that be? That we can get a racist, misogynist, fascist demagogue even though 3 million more people voted for his opposition?
Pax Rasmussen
Via Facebook
News, March 23, "Utah and Booze: A complicated relationship"
Give the Utah Legislature a bit (sip?) of credit for putting Amendment XXI, repealing prohibition, over the top on Dec. 5, 1933.
William Vogel,
Salt Lake City
Hard to have a voice when eight out of nine [legislators] are Mormon, and you know who is telling them what to vote for. I'm in favor of taxing the LDS church, since they want to be so involved in politics for this state. They preach free-will while stuffing their beliefs down our throats.
Danny Zagarich
Via cityweekly.net
But don't you dare take away their Prozac and Xanax.
Richard Humberg
Via Facebook
Dang! They're so ignorant.
Patrick Valaer
Via Facebook
This will be a disaster.
Scott Arnold
Via Facebook
But sugar is totally A-OK! LOL.
Ashley Kijowski
Via Facebook
Bad move for Utah.
Lisa A Miller
Via Facebook
Does he realize it will affect tourism? Does he? It will!
@StephanieRiple6
Via Twitter
Opinion, March 23, "The Kids Are Alt-Right"
Hate is never innocuous.
@FredASchmauch
Via Twitter
Homelessness affects you, too
Like most Salt Lake County citizens, I've been listening closely over the past several months as the matter of how to best manage the issues related to homelessness in our community continue to unfold. I share some of the same concerns that have been voiced by my neighbors and friends—such as safety, drug use, crime, loitering, panhandling, wandering, hygiene issues, waste management, property devaluation, costs of services and overall stress on the community infrastructure. I understand. I worry. I wonder how it is all supposed to work, as we all do. I believe that it is natural to have reservations and questions about things, and to seek answers about how any decisions and changes will affect our families and neighborhoods.
It is also natural that there will be multiple opinions and ideas about what is best. And, by that same token, it is vital that communication is and continues to be open and ongoing. It is also important to remember that the communication we share should be, by our very best efforts, productive and aimed at reaching the most workable solution.
It is so disheartening to watch the members of my community be torn apart by name calling, blaming, finger pointing, belittling, wall building and deteriorating the strengths and integrity that can keep us together. It is heartbreaking to think that so many of my friends and neighbors view the problem of homelessness as one that doesn't affect them. ... I heard one guy at a community meeting say, "We don't want Salt Lake County pushing their problems on us." We really have separated the issue of homelessness as something that is meant to be dealt with, and remain, downtown.
We want to turn a blind eye, keeping the ugly parts of homelessness hidden from the view of our schools, yards, churches, parks, malls, arenas, freeways and sidewalks, as if the homeless shelter is its own little city, reserved for losers, addicts and failures.
Ultimately, regardless of the reasons that drive individuals to homelessness, the right thing to do is to be a part of facilitating a solution. Making the right decisions about locations, policies and procedures is difficult. It's part of what comes with being a good citizen, though. Acknowledging the issues, having the tough discussions and staring down the ugliness right in the face until we reach a workable solution is necessary. It's our job.
We don't get to hide. We can't play favorites or be unfair. The burdens are all of ours to bear. Not just poor cities, or rich people, or neighborhoods without kids, or blocks with no businesses, or streets with no fancy malls or stores, or places no one has to see. There's definitely much to consider, but while I share the same concerns, fears and reservations, I know that homelessness is a community issue. It affects all of us, whether we can see it or not. And the best, most workable, positive solutions will be found when we are willing to come together for a cause, and do what is right, not just what is comfortable.

Traci Lujan,
Sandy