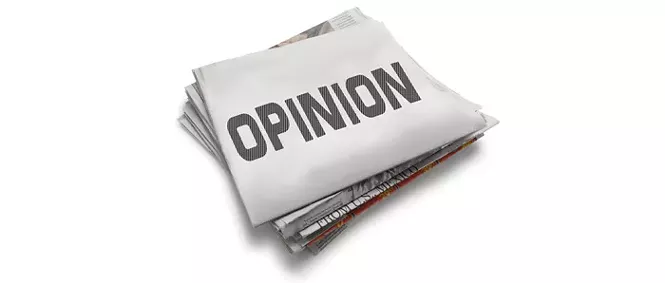 My immediate family members avoid interacting on social media the way some farmers avoid city people. They hide their faces from iPhone-wielding selfie stalkers, and never post to Facebook nor click on any incoming emails that weren't expected.
I, on the other hand, have learned in the twilight of my life to embrace social media as awesome shortcuts to sharing knowledge that is much more entertaining than anything I can find on 160 cable television channels. I have been befriended by Utah's elected officials who can't seem to get enough of Twitter, and have been connected with opinionated people I neither know nor would recognize on the street, but who embrace Facebook to troll the world. Also, I note that many post as a political PTSD treatment to vehemently get things off their chests without resorting to their Second Amendment rights.
For me, it all started quite innocently as a volunteer job at the American Red Cross back when social media were becoming the new tools du jour for communicating among first-responder organizations, the press and other agencies.
My training/baptism came from an invitation from Susan Thomas, a longtime planner with the Utah Division of Emergency Management. She told me of a seminar based on a FEMA model to educate disaster-response leadership throughout Utah on how to communicate efficiently with the public in times of trouble. So, eight years ago this month, Sue said: "There's an extra space in the FEMA public-information officer class. Why don't you join me?"
"Sure," I said. During the class, I created my first Twitter account. Today, kids learn this on their own while still in grammar school. But this was in 2009 when most of us who had graduated from college still didn't quite know what to make of the internet. Anyway, all of us adults in the room practiced with a mock exercise using what was on our minds that year: The Asian flu pandemic. As the exercise unfolded, one person led the Department of Health Information Distribution Command Center. Others filled in as contacts with local newspapers, TV stations, radio stations and online media. I got the slot for tweeting announcements from the Utah Department of Health.
During training, I learned many ways to share information with everyone in the Salt Lake Valley, as long as we had internet and telephone service. It was very revealing, and is the basis, I believe, for much of Utah's Division of Emergency Management information dissemination. Susan is a disaster-response planning leader and has added the temporary position of communications director—a useful place to be when the Big Shake occurs, I presume.
We never had that pandemic, but I learned that there are other useful and fun things you can do using social media. For instance, I've traveled a lot over the past eight years in various disaster-response positions for the Red Cross—deploying to floods, tsunamis and hurricanes—as many of my friends, relatives and acquaintances know. What's been very useful is that I have been able to leave a virtual "paper trail" through Twitter and, more recently, Facebook.
What's surprising is how many people now follow me. I never provided my personal email list. So, other than a few close relatives and friends, scores have become part of my posse, including dozens of people from the Red Cross around the country, local politicos and some folks it would take a scientist to explain.
On Facebook, I have learned there are a lot of things you can learn about politicians and the Utah political process. Sen. Orrin Hatch and Rep. Jason Chaffetz, neither of whom will rise to the Twitter level of POTUS, are nevertheless hot to scoop the press on national, local and personal matters. Of course, Chaffetz will soon be only a distant memory to the non-Fox Twitterverse, but I am sure others will take his place.
State Sens. Brian Shiozawa and Todd Weiler, both of whom I have mentioned before, are great at tweeting sources of inspiration for these columns. Weiler outdoes Shiozawa and tweets a lot just about every day on things of interest to him, including proposed legislation, snarky asides about Democrats and inspirational quotations I presume he gets from a book he bought at Barnes & Noble. State Rep. Steven Handy, also a Northern Utah Red Cross board member, posts awesome things from time to time, too.
On the non-political front, I find that the best way to avoid weather-based travel catastrophes is often to see what others are tweeting when stuck in traffic, or, for instance, at the site of a Big Cottonwood Canyon slide off, or an I-80 truck jackknife.
Of course, that requires adult behavior of pulling to the side of the road and not compounding traffic woes by becoming a distracted driver. I am easy to find on Facebook and Twitter because I use my real name. As soon as this column is published, I will post the link to it, as I always do, so relatives who would never think of posting stuff will be able to click on the link and read this.
Social media might not be the way to go for a lot of folks, but it works for me.
Send feedback to comments@cityweekly.net