John Baxter did everything he could to get into the fight.

He volunteered for the Marines after high school. He signed on with a unit that was headed to Vietnam. He asked to go to the front. But the Corps had other plans for the 19-year-old West High School graduate from Rose Park.
"The technical term for it is REMF," Baxter says with an amused snort. "A Rear-Echelon Mother—well, you know … I did what I could to get into harm's way, but I spent my whole time in Saigon. I never got a Silver Star, and I never saved anyone's life."
He did get shot at. Mortars, rockets. Deadly things, though nothing landed too close. Still, you never know, so Baxter was a bit on edge when he returned home to Camp Pendleton in 1973. Walking past the artillery range one day, a short burst of gunfire sent him to his belly.
"Everybody else was just walking around, and I was down there on my stomach," Baxter says. "It was a reflex, you know? In Vietnam, you do that because if you don't do it, you could end up dead, but I still felt really silly lying there on the ground."
That was the worst of it, though. The young Marine ended his military service pissed off that he hadn't seen more action, but he's since come to appreciate his good fortune.
"I'm not trying to recover from post-traumatic stress disorder," he says. "I'm not suffering from the effects of Agent Orange."
But every week he looks into the eyes of men who are. And it's hard not to be humble.
Even in a judge's robe.I Can Do That
Baxter may not have been wounded in the war, but he didn't have a lot of direction in his life when he returned. He worked warehouses, unloaded hogs from railroad cars, spent time on an oil-exploration crew and lugged bricks as a mason's assistant.
None of it paid well—and neither did his wife's job as a teacher's aid in the suburbs. When her Volkswagen broke down, they didn't have the money to fix it, so she got a job as a receptionist at a downtown law firm, one she could walk to from their small apartment on Salt Lake City's Capitol Hill.
That was the wake-up call.

As Baxter began to associate with the lawyers at his wife's firm, he noticed something: They weren't any smarter than he was—and they sure as hell didn't work any harder. "And so, I thought, 'I can do that,'" Baxter recalls. "I figured that I might as well do something that would make a bigger contribution and maybe be a bit more lucrative, too."
He completed his undergraduate work at the University of Utah in 1989. Two years later, he began his studies at the Golden Gate University School of Law in San Francisco. When he graduated in 1994, he returned to Utah, where he found work as a public defender.
His clients were often alcoholics or drug abusers. Some were mentally ill.
And many, it stung to see, had also served in Vietnam.
In 2002, Baxter was appointed to the Salt Lake City Justice Court. Today, as part of his duties—and in no small part because of his dedication to his brothers and sisters in arms—he presides over the city's veterans-court program.
It's a role that has given Baxter plenty of opportunities for self-reflection. If the deck had been cut differently, the judge has often thought, he might be the one on the skids, and one of these men could be holding the gavel.
He considers this often as he tries to find the best kind of justice for his fellow vets. And he's proud of what he's been able to do for them.
Still, some question whether the preferential treatment vets receive in courts like Baxter's might amount to an unconstitutional inequality in the justice system.
And there is some evidence that the kid-glove treatment some defendants receive in veterans court only allows these troubled souls to continue offending—to the detriment of some and to the death of others.
Treatment Instead of Incarceration
The first court specifically for military veterans opened in Buffalo, N.Y., in 2008. Three years later, there are dozens spread across the country, at every level of the judicial system. Salt Lake City appears to be the only place in the nation, though, with vet courts at the municipal, district and federal levels. At each level, veterans carrying criminal charges—mostly nonviolent misdemeanors and lower felonies—are getting the opportunity for treatment instead of incarceration.
No one disputes that Baxter's history in uniform was a key reason he was tapped to preside over the city court, but the truth is that he likely would have been the best candidate anyway. His specialty is specialty courts, which take cases in which defendants suffer from an underlying problem and in which there is reason to believe that they—and the community as a whole—would benefit from services directed toward solving that problem.
Salt Lake City has a handful of such courts, and Baxter is the man with the gavel in most of them, having presided over domestic-violence court, drug court and homeless court.
When he takes the bench at veterans court, Baxter doesn't often ask the defendants about their experiences in uniform. If they wish to talk about the military-related factors that led them to his courtroom, he's more than willing to listen. But the judge says he doesn't like to pick at scabs, and he resists any temptation to put his undergraduate degree in psychology to any sort of diagnostic use.
"There are other people—better qualified people—to do that," he says.
Baxter and his staff, along with the city prosecutor and public defenders, handle the criminal side of the house. Representatives from the Department of Veterans Affairs advise on the therapeutic progress of the defendants, carting in boxes of medical records and counseling reports that the judge can then use to make his decisions.
Among the program's earliest customers was a chisel-jawed Marine named Jacob Hoard. He counts the court as one of the few lucky breaks he's gotten since returning home from two combat tours of duty in Iraq.
"I'm Used to Being the Authority Figure"
It was well past midnight on New Year's Day when Hoard realized that he'd screwed up. He and a few buddies had spent the past few hours at Trails Men's Club in an alcohol-induced oblivion of the ticking clock.
Now they were sobering up—and realizing what trouble they were in.
"We weren't supposed to be there," Hoard says. "We were supposed to be at home, kissing our wives at midnight, and we needed to get our asses back to our houses."
The Utah Highway Patrol had other ideas about where Hoard's ass needed to be. The 27-year-old West Valley City resident hadn't made it far from the club when the flashing lights of a trooper's cruiser lit up the cab of the Kia Sportage he was driving.
The UHP was, of course, out in full force that night. In fact, a grant from the New Car Dealers of Utah had allowed the state to put more than 20 extra troopers on the road for the holiday. By the time the sun rose, UHP troopers had brought in 60 men and women for driving under the influence. It was still relatively early in the night when Hoard was pulled over, and, with apparently little else to do at the moment, several additional police cars were quick to arrive.
As Hoard recalls, it wasn't long before a police helicopter was hovering overhead, too.
His heart was thumping. His hands were sweaty. His jaw tightened.
"I'm used to being in control," he says. "I'm used to being the authority figure. Then I wasn't, and I just lost my mind. I mean, all of a sudden there were 12 officers surrounding my car. Twelve officers? Why the fuck are there 12 of them?"
"That's right, motherfuckers!" Hoard screamed. "Bring it all out for the veterans!"
The Elephant in the Courtroom
In retrospect, Hoard says, the cops could easily have enticed him into a committing a couple of additional felonies that night. "All I wanted to do was to fight," he says. "It didn't turn out badly, even though I honestly wanted it to."
Instead, Hoard escaped the night with nothing more than a DUI charge—and he wouldn't even keep that for long.
Hoard didn't know what to make of the woman in the business suit standing before him, a few weeks later. She had introduced herself as a prosecutor, "but she sure wasn't acting like one," Hoard says. "She pulled me aside and said, 'Well, there's a veterans court now, and you're going to be in it … and so right off, we're going to drop your charge from a DUI to impaired driving, and we're going to take away any jail time.'"
It wasn't a plea deal, Hoard says—just a starting point.
"This is the lady that's supposed to be against me," Hoard marvels. "I was really surprised."
Defense attorney David Rosenbloom, who specializes in DUI defenses, says the Salt Lake City prosecutor's office has a reputation when it comes to drunk driving. "Salt Lake City has a reputation for handling these things in such a severe way," he says.
Rosenbloom says it's not unheard of for prosecutors to reduce a charge in a case in which the defendant's blood-alcohol level is only slightly above the legal limit, but rarely would that happen unless they knew they were facing an aggressive defense, he said.
But Hoard certainly isn't complaining. "You don't get much— and I've never asked for anything at all—but this is like a nice benefit for being a veteran."
And that's the elephant in the courtroom.
Unequal Protection
In Iraq, Hoard survived sniper fire, countless firefights and multiple roadside-bomb explosions. Two of his comrades died in the fighting. Nobody questions that he suffers from post-traumatic stress disorder—and if the cops had responded to his provocations to fight on the night of his arrest, that surely would have been a factor to be considered.
But the drunken driving?
"That had nothing to do with being in the Marines," Hoard says. "That was all me."
At the heart of the veterans-court programs at the municipal and federal levels in Salt Lake City is a simple premise: If you served in the military, you're eligible for consideration by the court, even if your service had nothing to do with your crimes.
"So if you have two people sitting on a park bench getting drunk … and one has been in the service and one hasn't, they'll go to two different places," says Allen Lichtenstein, general counsel of the ACLU of Nevada, which has protested against similar aspects of the veterans-court program in the Silver State. "That's just not an appropriate approach, because it's based on status—and that status could be anything from a Navy SEAL to a clerk who never left the office. That just doesn't seem to make sense."
Lichtenstein says he's certainly in favor of helping veterans whose service-related problems are factors in their crimes. And he likes the idea of diversionary courts for drug abusers and the mentally ill.
"But there is a bit of a slippery slope," Lichtenstein says. "It's not that we think that the problems that veterans face, as they relate to the criminal-justice system, are not important, but this isn't the right approach."
There's nothing wrong with a judge considering a veteran's wartime experiences when trying to find the right path to justice, Lichtenstein says. "But to make it a categorical situation where being a veteran, in and of itself, means you're not subjected to the normal court system? That seems problematic from an equal-protection standpoint."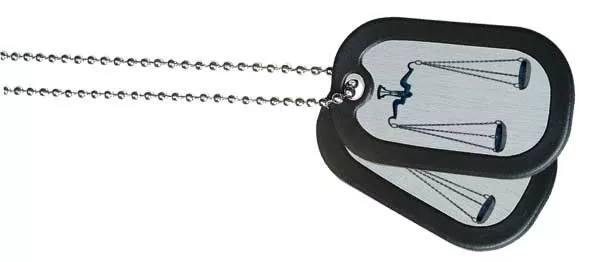 Kent Hart agrees. It's not that the executive director of the Utah Association of Criminal Defense Lawyers thinks that vets shouldn't have access to the best brand of justice—"but at the very least, we ought to ask ourselves, 'Why doesn't everybody have access to these services?'" he says.
If a treatment-centered approach to justice works for a veteran with PTSD, wouldn't it work just as well for anyone else with PTSD? And if that same approach works for any veteran, regardless of their mental-health situation, wouldn't it work for any other defendant, too?
The bottom line, Hart says, is "if these courts work, why aren't we doing this for everyone?"
The constitutional questionability of a court reserved only for veterans becomes most apparent when you replace the word "veterans" with something else.
Police officers court. Prosecutors court. Politicians court. No one would stand for a special standard of justice reserved only for those public servants, Lichtenstein says.
Salt Lake City attorney Mike Martinez, a longtime critic of specialty justice, is equally troubled by the idea of giving preferential treatment to certain defendants who rendered service to their government.
The people responsible for the program "mean well," he said. "But you start with veterans, and where does it stop?"
Far more upsetting to Martinez, who served an extended combat tour in Vietnam with the Army's 1st Cavalry from 1969 to 1971, is the fact that veterans often must plead guilty just to access the court's services, including personal guidance through the VA's often Byzantine bureaucracy.
Those guilty pleas give the court a rather large stick, Martinez says. "From that point on, the court can do whatever it wants with you."
And from his viewpoint, the carrot that entices veterans into those pleas is nothing more than an illusion.
"They have an absolute right to all of the VA's services, regardless of whether they're participating in veterans court," Martinez said. "Why would they need to give up one right to access another?"
Compassionate Justice
At this point, most of the debate has been academic. And so long as it remains that way, Salt Lake County District Attorney Sim Gill doesn't see the point in preparing a complex constitutional defense of the court he founded when he was city prosecutor.
But Gill said he wouldn't have supported the court if he didn't think it would pass muster. In his eyes, the system isn't a quid pro quo reward for those who served in uniform so much as it is an opportunity for judges and prosecutors to find a more efficient, economical and compassionate path to justice.
The resources available to addicted and mentally ill defendants at all levels of the court system are limited, Gill says, "and veterans are a group of people who have resources available to them and, in fact, those resources are not being utilized."
Among the services offered by the VA are therapy, mental-health screening, brain-damage assessments, substance-abuse counseling and in-patient treatment centers. All those resources cost money at the local level—but are available free to veterans, courtesy of Uncle Sam and U.S. taxpayers.
If the system can divert veterans into treatment at the VA, Gill says, "I can actually serve those other people that I couldn't serve otherwise—there's no duplication of resources, the money has already been allocated and is available for those vets. It helps me expand my capacity."
Nonetheless, when Gill ascended to the District Attorney's Office, presenting an opportunity to start a veterans court at the county level, he didn't repeat the city model. Instead, he and others worked to add post-traumatic stress—regardless of its origins—to the list of mental-health ailments that qualify a defendant for consideration in mental-health court. That's an approach that Lichtenstein and other veterans-court critics say is much more sensible.
Paul Warner, who presides over the veterans-court program at Salt Lake City Federal Court, believes that a vets-only court is a sensible solution to a growing problem. In his spacious chambers, blanketed with flags, photographs, commendations and other memorabilia from a military career that lasted more than 30 years, Warner echoes Gill's pragmatic defense of a court open to all veterans—and only to veterans.
"For me, the bottom line is that I'm seeing a big demand for this," Warner says. "It's a sad and interesting mix. A lot of them are from Vietnam, all the way up to guys from Iraq and Afghanistan and all the way back to Korea. The common denominator is that all of them could use some VA services, and we have the opportunity to use the court to try to take people whose lives have become quite dysfunctional and get them some help."
In court, the judge dishes out a healthy mix of attaboys, platitudes and paternal reprimands. But although he's there to judge their criminal behavior, Warner says he tries hard not to judge them in any other way.
"But for the grace of God, I could be where they are," says Warner, who is quick to acknowledge that he completed his military service without ever going to war. "I don't know how my own psyche would have responded to a combat environment … I do have a certain empathy or sympathy or admiration for those who served in combat."
It's possible, though, that sort of reverence can become a blind spot.
"I'm Not a Poster Boy."
The way Jakob Melton saw it, he should have gone to prison.
In early spring 2010, he'd gotten in a fight with his wife at their home at Dugway Proving Ground—then roughed up the cops after they came to break up the row.
"They could have put me away for a long time," Melton said. Instead, he was given the opportunity to participate in Warner's veterans court.
The Army medic had served his first tour of duty in Iraq with the 3rd Ranger Battalion, and a second with the 82nd Airborne. He was prepping for a third—a mission to Afghanistan's remote Korengal Valley alongside friend and fellow Utahn Larry Rougle —when a series of small seizures, likely related to the four roadside bomb blasts he had survived in his earlier tours, resulted in an unwanted medical waiver from the deployment.
As the men he considered his brothers endured a brutal combat tour—enshrined in the Sundance award-winning documentary Restrepo—Melton did his time at the 173rd Airborne's headquarters in Vicenza, Italy, where he trained fellow medics and helped arrange for the care of the wounded when they returned from the front.
He also did time in the brigade's casualty-assistance office. "A lot of people don't think about this part of it, and they shouldn't have to, but there's a lot of logistical work involved in bringing a body home and making sure that the families have everything they need to deal with that kind of tragedy," Melton said. "That desk-jockey stuff? That was me."
Among the paperwork that slid across his desk were orders to help arrange the transport of Rougle's remains after the 25-year-old staff sergeant was killed in a firefight on Aug. 27, 2007.
"They tell you not to, but you can't help but ask yourself, 'What if I had been there?'" Melton said. "I asked myself that question a lot during those 15 months. I still ask myself that. It was a rough deployment all the way around."
After being medically discharged from the Army, Melton struggled to readjust to civilian life. On a calendar in his Third Avenue apartment, he'd circled the month of March 2011—the point at which he had been told he would become re-eligible to re-join the military, so long as he could demonstrate that his medical issues were under control. Now, with a potential felony hanging over his head, Melton had another obstacle to re-enlistment.
In Warner, though, Melton found an ally—someone who seemed to believe in him even more than he believed in himself.
"He's been really good to me," Melton said as he sat outside the Twilite Lounge and smoked a cigar on a fall night in 2010. "He clearly wants me to succeed. And I'm trying not to let him down."
But moments later, after throwing back one beer that he wasn't supposed to have under the rules of his participation in the court—and going to the bar for another—Melton said he sometimes wished Warner would push harder.
"I go in there and I stand upright and I smile and I banter back and forth with the judge," Melton said. "I think they see me as some sort of poster boy for the veterans court, but I'm not a poster boy. I'm a fuck-up."
No Illusions
The call came to Warner's office on the afternoon of Dec. 2, 2010. Melton had failed to pick up his daughters for their weekly visit; he'd never done that before. Salt Lake City Police had tried to contact him, but failed—and without further probable cause, they couldn't do anything more.
Warner saw things differently. Though impressed by Melton, whom he indeed considered a "poster boy" for the program, the judge knew the challenges that the young veteran faced. To Warner, the fact that Melton hadn't shown up to pick up his girls was evidence enough that something had gone wrong—and he quickly signed a warrant that would permit the U.S. Marshall's Joint Criminal Apprehension Team to break down Melton's apartment door.

When they did, they found the soldier slumped over on his couch, resting on his left forearm. A black canvas bag was on the coffee table; several empty red balloons were next to it. Inside the bag, investigators found another balloon, filled with heroin.
In his report, Salt Lake City Police Detective. Cordon Parks took note of Melton's military medical background.
"The victim was an Army medic and had training and experience in the use of pain-killing medicine and injections," Parks wrote. "It would be most unlikely that he would not have known the result of taking three doses of heroin in one injection. The case is closed, verified a suicide."
No one had seen it coming.
"He was very well-known and very well-liked in the program," says Amy Earle, who coordinates the local justice courts on behalf of the VA. "He was exactly the kind of person that Judge Warner really wanted to start this program for."
Earle said the community of lawyers, staff and counselors surrounding the veterans-court program are still mourning Melton's death. "It just hit us all so hard," she says. "It's hard to lose anybody, but this was somebody that just had so much potential and so much life ahead of him. There was just a light about him."
But even for poster boys, progress "is not completely straightforward," Warner says. "As for Jake, I genuinely liked and cared for him, but I had no illusions about his situation. He had some serious issues and his demons finally caught up to him. They cost him his career, his family and, ultimately, his life."
"But we tried," the judge says, "and I am proud that we did."
"The Way I See It"
Fred Jackson carried the bullet in his back for 40 years—a painful memento of his time in Vietnam.
The VA finally removed the slug earlier this year. Doctors said, at the time of the injury, that it would do more damage to take it out than it would to leave it in. Over the years, the bullet started to make its way out of his body on its own. Finally, VA doctors decided that it was close enough to the surface to go in after it. "It was strange to have it out finally," Jackson chuckles. "It was kind of like losing a friend."
Around the same time as the surgery, Jackson was charged with leaving the scene of an accident. A dumb and regrettable choice, he says.
Did that transgression have anything to do with Jackson's wartime service? Probably not.
But Judge Baxter doesn't care. The man who stood before him on a recent Thursday was shaking as he fought to stand up to take his turn before the bench. And though Baxter offered Jackson the opportunity to sit, the old vet declined, opting instead to steady himself on his cane.
Looking across the bench at Jackson, Baxter saw a man who had carried a burden that few others could possibly comprehend.
"Fred has every reason not to follow through," Baxter says after court that day, after shedding his robe, loosening his tie and rolling up his sleeves. "He's very clearly heavily physically disabled. It's clearly a real effort for him to be here. And yet—this is one of the things I love about working with veterans—he said he would be here, and he was here."
Baxter says that the veterans in his court make their hearings at a far greater rate than other defendants. By and large, he says, they treat the court with the respect it deserves. And in most cases, he says, they do what they need to do to take responsibility for the crimes that brought them to the court in the first place.
"It's just so gratifying to be able to work with a population that is so deserving and that works so hard to try to do the right thing," Baxter says.
Does that make veterans a special class, deserving of special justice?
Baxter doesn't blink.
"I feel that I have a personal, moral obligation to do something more than just say, 'I support veterans,'" he says. "And I have very little patience for people, all these armchair patriots who support the policies that got us here in the first place, who then complain that somehow or another these individuals are not deserving of extra help."
Baxter leans forward against the table on forearms colorfully covered with tattoos—including several from his time in the Corps.
"That's the way I see it," he says, jutting out his chin like a Marine who might still be itching for a fight. "And if anyone disagrees with that? Well, respectfully, I disagree with them."
Matthew D. LaPlante is an assistant professor of journalism at Utah State University.