Page 2 of 3
The Elephant in the Courtroom
In retrospect, Hoard says, the cops could easily have enticed him into a committing a couple of additional felonies that night. "All I wanted to do was to fight," he says. "It didn't turn out badly, even though I honestly wanted it to."
Instead, Hoard escaped the night with nothing more than a DUI charge—and he wouldn't even keep that for long.
Hoard didn't know what to make of the woman in the business suit standing before him, a few weeks later. She had introduced herself as a prosecutor, "but she sure wasn't acting like one," Hoard says. "She pulled me aside and said, 'Well, there's a veterans court now, and you're going to be in it … and so right off, we're going to drop your charge from a DUI to impaired driving, and we're going to take away any jail time.'"
It wasn't a plea deal, Hoard says—just a starting point.
"This is the lady that's supposed to be against me," Hoard marvels. "I was really surprised."
Defense attorney David Rosenbloom, who specializes in DUI defenses, says the Salt Lake City prosecutor's office has a reputation when it comes to drunk driving. "Salt Lake City has a reputation for handling these things in such a severe way," he says.
Rosenbloom says it's not unheard of for prosecutors to reduce a charge in a case in which the defendant's blood-alcohol level is only slightly above the legal limit, but rarely would that happen unless they knew they were facing an aggressive defense, he said.
But Hoard certainly isn't complaining. "You don't get much— and I've never asked for anything at all—but this is like a nice benefit for being a veteran."
And that's the elephant in the courtroom.
Unequal Protection
In Iraq, Hoard survived sniper fire, countless firefights and multiple roadside-bomb explosions. Two of his comrades died in the fighting. Nobody questions that he suffers from post-traumatic stress disorder—and if the cops had responded to his provocations to fight on the night of his arrest, that surely would have been a factor to be considered.
But the drunken driving?
"That had nothing to do with being in the Marines," Hoard says. "That was all me."
At the heart of the veterans-court programs at the municipal and federal levels in Salt Lake City is a simple premise: If you served in the military, you're eligible for consideration by the court, even if your service had nothing to do with your crimes.
"So if you have two people sitting on a park bench getting drunk … and one has been in the service and one hasn't, they'll go to two different places," says Allen Lichtenstein, general counsel of the ACLU of Nevada, which has protested against similar aspects of the veterans-court program in the Silver State. "That's just not an appropriate approach, because it's based on status—and that status could be anything from a Navy SEAL to a clerk who never left the office. That just doesn't seem to make sense."
Lichtenstein says he's certainly in favor of helping veterans whose service-related problems are factors in their crimes. And he likes the idea of diversionary courts for drug abusers and the mentally ill.
"But there is a bit of a slippery slope," Lichtenstein says. "It's not that we think that the problems that veterans face, as they relate to the criminal-justice system, are not important, but this isn't the right approach."
There's nothing wrong with a judge considering a veteran's wartime experiences when trying to find the right path to justice, Lichtenstein says. "But to make it a categorical situation where being a veteran, in and of itself, means you're not subjected to the normal court system? That seems problematic from an equal-protection standpoint."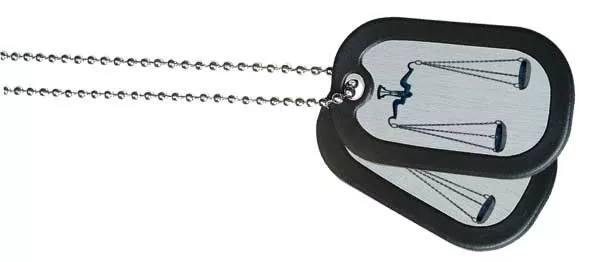 Kent Hart agrees. It's not that the executive director of the Utah Association of Criminal Defense Lawyers thinks that vets shouldn't have access to the best brand of justice—"but at the very least, we ought to ask ourselves, 'Why doesn't everybody have access to these services?'" he says.
If a treatment-centered approach to justice works for a veteran with PTSD, wouldn't it work just as well for anyone else with PTSD? And if that same approach works for any veteran, regardless of their mental-health situation, wouldn't it work for any other defendant, too?
The bottom line, Hart says, is "if these courts work, why aren't we doing this for everyone?"
The constitutional questionability of a court reserved only for veterans becomes most apparent when you replace the word "veterans" with something else.
Police officers court. Prosecutors court. Politicians court. No one would stand for a special standard of justice reserved only for those public servants, Lichtenstein says.
Salt Lake City attorney Mike Martinez, a longtime critic of specialty justice, is equally troubled by the idea of giving preferential treatment to certain defendants who rendered service to their government.
The people responsible for the program "mean well," he said. "But you start with veterans, and where does it stop?"
Far more upsetting to Martinez, who served an extended combat tour in Vietnam with the Army's 1st Cavalry from 1969 to 1971, is the fact that veterans often must plead guilty just to access the court's services, including personal guidance through the VA's often Byzantine bureaucracy.
Those guilty pleas give the court a rather large stick, Martinez says. "From that point on, the court can do whatever it wants with you."
And from his viewpoint, the carrot that entices veterans into those pleas is nothing more than an illusion.
"They have an absolute right to all of the VA's services, regardless of whether they're participating in veterans court," Martinez said. "Why would they need to give up one right to access another?"
Compassionate Justice
At this point, most of the debate has been academic. And so long as it remains that way, Salt Lake County District Attorney Sim Gill doesn't see the point in preparing a complex constitutional defense of the court he founded when he was city prosecutor.
But Gill said he wouldn't have supported the court if he didn't think it would pass muster. In his eyes, the system isn't a quid pro quo reward for those who served in uniform so much as it is an opportunity for judges and prosecutors to find a more efficient, economical and compassionate path to justice.
The resources available to addicted and mentally ill defendants at all levels of the court system are limited, Gill says, "and veterans are a group of people who have resources available to them and, in fact, those resources are not being utilized."
Among the services offered by the VA are therapy, mental-health screening, brain-damage assessments, substance-abuse counseling and in-patient treatment centers. All those resources cost money at the local level—but are available free to veterans, courtesy of Uncle Sam and U.S. taxpayers.
If the system can divert veterans into treatment at the VA, Gill says, "I can actually serve those other people that I couldn't serve otherwise—there's no duplication of resources, the money has already been allocated and is available for those vets. It helps me expand my capacity."
Nonetheless, when Gill ascended to the District Attorney's Office, presenting an opportunity to start a veterans court at the county level, he didn't repeat the city model. Instead, he and others worked to add post-traumatic stress—regardless of its origins—to the list of mental-health ailments that qualify a defendant for consideration in mental-health court. That's an approach that Lichtenstein and other veterans-court critics say is much more sensible.
Paul Warner, who presides over the veterans-court program at Salt Lake City Federal Court, believes that a vets-only court is a sensible solution to a growing problem. In his spacious chambers, blanketed with flags, photographs, commendations and other memorabilia from a military career that lasted more than 30 years, Warner echoes Gill's pragmatic defense of a court open to all veterans—and only to veterans.
"For me, the bottom line is that I'm seeing a big demand for this," Warner says. "It's a sad and interesting mix. A lot of them are from Vietnam, all the way up to guys from Iraq and Afghanistan and all the way back to Korea. The common denominator is that all of them could use some VA services, and we have the opportunity to use the court to try to take people whose lives have become quite dysfunctional and get them some help."
In court, the judge dishes out a healthy mix of attaboys, platitudes and paternal reprimands. But although he's there to judge their criminal behavior, Warner says he tries hard not to judge them in any other way.
"But for the grace of God, I could be where they are," says Warner, who is quick to acknowledge that he completed his military service without ever going to war. "I don't know how my own psyche would have responded to a combat environment … I do have a certain empathy or sympathy or admiration for those who served in combat."
It's possible, though, that sort of reverence can become a blind spot.