What song reminds you of home?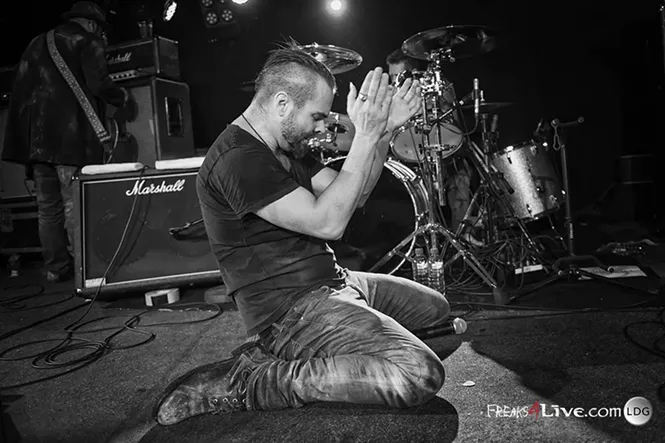 Mason Rodrickc: "The Beauty of Gray" by Live really makes me think of home because my dad made it important when I was small. Also, more recently, "Wall of Arms" by The Maccabees: It's about my home now, the home I take with me, the love I carry for everyone that I've ever held dear, that home.
Jeremiah Smith: "Proud Mary" By Creedence Clearwater Revival is the song that mostly reminds me of home. There were lots of Creedence songs playing through my youth, so its hard to pick. But that's what came to mind first, so I'm stickin' with it.
Jackie Briggs: So many! Nirvana and Pearl Jam always remind me of growing up in the Northwest, and Sublime was our skipping-school soundtrack. NAS' "The Message" was for playing in the parking lot with the windows of our Honda Civics down.
Randy Harward:Whenever I travel, "Comin' Home" by Kiss gets stuck in my head on the flight/ride home. Especially if I'm traveling by myself ... because I get *sniff* lonely.
Brandon Burt: It's not a song, but Prokofiev's Concerto No. 3 brings back so many memories of when I was in my teens. Yes, I said teens, that's how much of a geek I am. I loved Prokofiev, but it was much too virtuosic for me to play. So I'd listen to it again and again.
Enrique Limón: "Santa Fe" by Beirut. Santa Fe is a very magical and to some degree, a somewhat territorial place. During my stint there, I could never fully say I was from there. Now, that song brings with it a sense of belonging and ethereal nostalgia.
Scott Renshaw: Bastard Sons of Johnny Cash's "The Road to Bakersfield." Perfectly evokes that dusty valley in which I grew up.