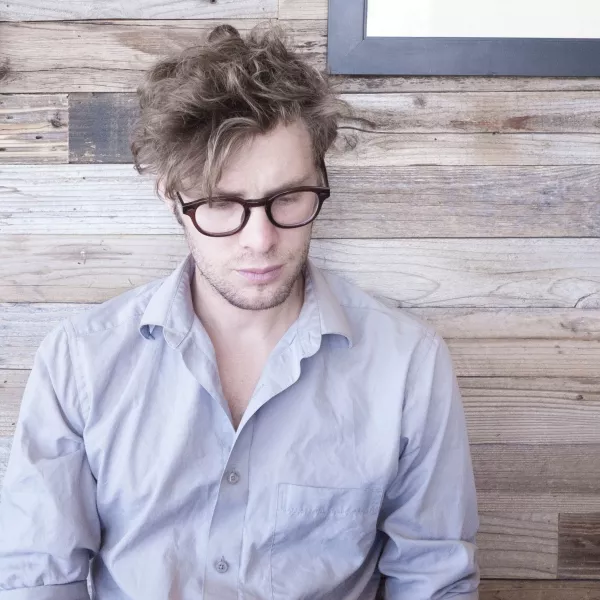 Norah Hoover
Stelth Ulvang
Fans of folk-rock trio The Lumineers and their rootsy brand of porch-stompin' Americana are probably already familiar with multi-instrumentalist Stelth Ulvang. He's a fixture in the band's live shows, during which he usually plays piano, but can also bust out some accordion, mandolin, guitar or whatever else the moment calls for.

But beyond his Lumineers fame, Ulvang—originally from Fort Collins, Colo.—is an accomplished musician and singer-songwriter in his own right and a prominent figure in the Denver music scene, where he played in the bands Dovekins and Paper Bird and performed on the streets as a busker.

Ulvang met founding Lumineers members Wesley Schultz and Jeremiah Fraites in 2010, a year after they decided to relocate from New York City to Colorado to restart their musical career. He helped them book some shows in town and also influenced the new direction their music was taking.

"We started playing on the street a lot, myself and The Lumineers," Ulvang says. "One of the only ways I knew how to make money playing music was on the street; generally, my music was pretty focused around that, just shouts and attention-getting."

Ulvang's bluesy style "worked really well with what The Lumineers were doing," he says, since he typically worked with portable, street-friendly acoustic instruments, and at the time, the band was trying to move away from electric instruments and find a new, acoustic-based sound.

After a stretch of time spent busking, "I just started playing random instruments with them and it stuck," Ulvang says. Since joining The Lumineers' touring lineup full time in 2012, after Dovekins split up, Ulvang's been busy, to say the least. In addition to near-constant touring, he's released two EPs, And As Always the Infinite Cosmos and Demos, Buttons, Loose Strings, online in December, and has plans to release a full-length album in the summer.

Ulvang's solo material is very piano-centric, with his considerable skill on several other instruments creating a lush, multilayered sound. With his fascinating voice, which can both croon and raggedly shout, he sings poetic lyrics like, "You've written stories that end without me," on the song "Carl Sagan."

Whether he's playing an intimate solo show or a huge Lumineers tour date, Ulvang brings the energy. "When I play solo, I make a point to go as crazy as the crowd will allow."

STELTH ULVANG
w/The Bully, The Hollering Pines
The Urban Lounge
241 S. 500 East
Sunday, Jan. 5, 9 p.m.
$5