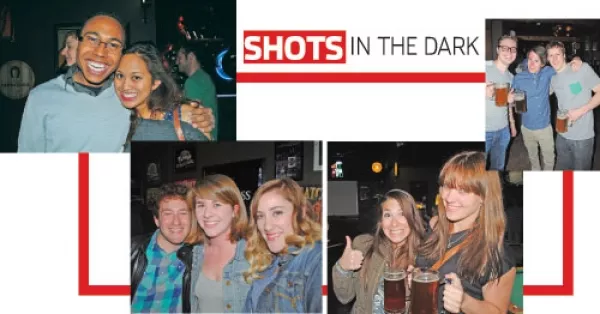 If 1997 Matt Damon ever walked into SugarHouse Pub (1992 S. 1100 East, 801-413-2857), I hope he would say something like: "So this is a Westminster bah, huh? I thought there'd be equations and shit on the walls." Then, maybe later, he'd argue with a guy with a ponytail about Howard Zinn quotes. But alas, that'll never happen. In all honesty, SugarHouse Pub, though frequented by plenty of Griffins, is more of a straightforward neighborhood bar than anything else. Drafts run from $3 to $3.50, tequila shots go for $3, and there's plenty of space to shoot pool and toss a few darts. Don't expect any specialty drinks. There are definitely no themed nights. No bands or DJs—none of that crap. Just cheap drinks and good company. So, how do you like them apples?
Cheers to beers and veneers.
Aron Argyle, Joanna Pham
How many cubic liters are in those beers, Eh, college boy?
Zachary Bart, Garrett Carter, Randy Thelon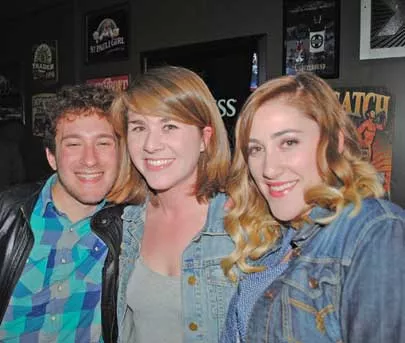 Denim, the fabric of our jackets.
Ian Becker, Kelsey Arcocha, Shelley Osborn
With our beers combined, we are … blitzed.
Jordan Clayton, Lana Linhart