Maybe summertime isn't quite the wild expanse of freedom that it was when you were a kid, but when you're standing in June looking at the summer stretching before you, it can still seem endless. But if you don't stop and look around, the days will pass you by before you know it, leaving you in September with just a few crumpled movie-ticket stubs to show for your summer.
Well, this year, that's all gonna change, thanks to the summer schedule we've put together. If you've got the energy, you could follow our calendar straight from June 12 to Sept. 7 and fill almost every day of summer with something new to do, whether you're looking to experience a little culture, hang out with the kids, head to a concert, get active, enjoy the arts, eat and drink, or save your pennies with free activities and events. Or, you could circle just a few dates to have a still-bodacious summer.
Feel free to plan outside the lines—many summer events are recurring, so you can catch the entire schedule of an outdoor-concert series or hit up Lagoon every weekend if you so wish. It's your summer—we're just here to help you make the most of it.
ARTS
Friday, June 13
Sugar House Art Walk
A truly walkable community is a rarity these days, so it's a delight whenever you do find one—and even more delightful when that walk can take you to so many art showcases. More than a dozen venues often participate in the monthly Sugar House Art Walks, most of them—like One World Gifts, Artistic Framing Co. and Local Colors—within a few blocks of one another. Various Sugar House locations, second Friday of each month, 6-9 p.m., free, Facebook.com/SugarHouseArtWalk
FAMILY
Friday & Saturday, June 13 & 14
Chalk Art Festival
Enjoy the whimsical, dynamic and just-plain-impressive chalk-on-the-sidewalk creations of more than 100 artists. Work begins Friday, with art completed by Saturday for viewer voting; the event serves as a fundraiser for Utah Foster Care. The Gateway, 400 W. 100 South, Salt Lake City, all day, free, ChalkArtFestival.org
CULTURE
Friday & Saturday, June 13 & 14
Mountain Man Camp
Go back in time to when mountain men were more than just criminals who ransacked ski chalets. This two-day festival features a living-history camp, with demonstrations on leatherwork, cooking and period firearms. This Is the Place Heritage Park, 2601 E. Sunnyside Ave., Salt Lake City, 801-582-1847, 9 a.m.-5 p.m., $11 for adults, $8 kids 3-11, free for children 2 and under, ThisIsThePlace.org

CULTURE
Friday & Saturday, June 13 & 14
Scottish Festival
The Scottish Festival and Highland Games is probably the best way to put all that Crossfit to the test. For $30 (plus entry to the festival) you can summon your inner William Wallace and test your manhood by throwing a big-ass rock or log while wearing a kilt. Or just sit back, have some haggis and enjoy all the great live music, arts and culture that this annual festival has to offer. Thanksgiving Point, 3003 N. Thanksgiving Way, Lehi, $15 for adults, $10 students 12-18, kids 11 and under free, UtahScots.org
ARTS
Friday & Saturday, June 13 & 14
SB Dance: The Pushers
Avant-garde dance company SB Dance takes another experimental leap with a production based on Patti Smith's 2010 memoir Just Kids, about her relationship with artist Robert Mapplethorpe. Dance, theater and video combine with a little audience-interaction cocktail hour for unique adult-themed entertainment. Rose Wagner Center, 138 W. 300 South, Salt Lake City, 801-355-2787, June 13 & 14, 8 p.m., also June 15, 4 p.m., $15-$20, SBDance.com
FOOD & DRINK
Saturday, June 14
Salt Lake City Wingfest
Beehive Sport & Social Club, the folks who continually bring you the best in adult volleyball, skee ball and dodgeball leagues, also hosts the biggest wing-centric event of the summer. More than 40,000 wings will be slung by local restaurants, and bands and cornhole tourneys will provide entertainment.
Jordan Park, 1060 S. 900 West, Salt Lake City, 2-7 p.m., $16.50, SaltLakeWingFest.com
FOOD & DRINK
Saturday & Sunday, June 14 & 15
Snowbird Brewfest
Nothing beats the combination of cold beer, good tunes and big-ass mountains. This year's brewfest at Snowbird promises all of that, plus a Father's Day barbecue and locally made crafts. This swig-fest is free to enter; beer and food prices vary. 9600 E. Little Cottonwood Canyon Road, Snowbird, 801-933-2222, 11 a.m.-7 p.m., free, Snowbird.com
FREE
Monday, June 16
Salt Lake City & County Building Guided Tour
Every Monday through the summer, architecture enthusiasts and storyteller appreciators can learn about the City & County Building's 100-plus years of history with an intimate tour from the building's deep, dark basement to the dizzying heights of the clock tower. Meet your guide at the security desk on the second level. 451 S. State, Salt Lake City, 801-535-6321, Mondays through Aug. 25, noon & 1 p.m., free, UtahHeritageFoundation.com
ACTIVE
Wednesday, June 18
Early Morning Bird Walks
This year could be your
Big Year
. Every Wednesday, you can learn the ins & outs of birding while walking the beautiful grounds of Liberty Park with Tracy Aviary's executive director, Tim Brown. He'll give you an hour-and-a-half introduction to the 80-plus species that call Utah home, including Canada geese, seagulls and pigeons.
Tracy Aviary, 589 E. 1300 South, Salt Lake City, 801-596-8500, Wednesdays, 8 a.m., free, TracyAviary.org
FOOD & DRINK
Thursday, June 19
Create What You Crave Cheese Course
Cheese—it's delicious, but where does it come from? What delicious sorcery produces this amazing treat? That question and more will be answered at the cheese-centric Create What You Crave workshop at The Leonardo. Pat Ford of Beehive Cheese and Carol George will explain the mysteries of cheese and how to make your own at home. The Leonardo, 209 E. 500 South, Salt Lake City, 801-531-9800, 6:30 p.m., $55, TheLeonardo.org
MUSIC
Friday, June 20
SLC Punk! 2: Punk's Dead: The Concert
This is no ordinary concert: The event will be filmed as the pivotal concert scene in the upcoming Salt Lake City-based movie SLC Punk! 2: Punk's Dead, the sequel to the 1998 cult classic SLC Punk! Come mosh your heart out to acts including Screeching Weasel, Dwarves, Eight Bucks Experiment—who appeared in the first film as the fictional band ECP—Ulteriors and Dog Party. The Complex, 536 W. 100 South, Salt Lake City, 888-316-5387, 6 p.m., $15 general admission, $50 VIP, TheComplexSLC.com
ACTIVE
Saturday, June 21
Free Community Tennis Night
June is officially Tennis Month in Utah, and there are plenty of free events happening all month long in celebration of the lifelong sport. Tennis pros will be leading free activities for adults of all ages and skill levels at this event. And if you've never picked up a racket—or want to brush up on the skills you haven't used since high school—the Utah Tennis Association is offering free tennis lessons all summer long; go to UtahTennis.com/FreeTennisLesson to sign up. Liberty Park, 600 E. 900 South, Salt Lake City, 801-944-8782, 5-7 p.m., UtahTennis.com
ACTIVE
Saturday, June 21
Kayaking Made Easy
Ripping down a river in a solo craft—it's something straight out of a Utah tourism commercial. But it's not too late for you if you've never made it to the river—this one-day course will cover the kayaking basics with a day of paddling the Weber River. Students are required to rent their own gear beforehand, and the class is limited to 12 people; participants will be contacted with a meeting point for the caravan north. 801-587-5433, 9 a.m.-4 p.m., $115, Continue.Utah.edu
FREE
Saturday, June 21
Falun Dafa Meditation Workshop
Get in touch with your spirituality with the Falun Dafa Association of Utah's introduction to Falun Gong Chinese meditation. This meditational practice involves slow-moving exercises geared toward cultivating the central tenets of truthfulness, compassion and forbearance. Eccles Community Art Center, 2580 Jefferson Ave., Ogden, 801-392-6935, 1-2 p.m., FalunDafa.org
MUSIC
Monday, June 23
Kiss, Def Leppard
Kiss Army purists can complain all they want about "imposter" members backing up band CEOs Gene Simmons and Paul Stanley; the show is still hotter than hell 40 years on. Tourmates Def Leppard are no strangers to spectacle themselves, having redefined hard-rock excess in the '80s, not to mention creating the stripper anthem for the ages, "Pour Some Sugar on Me." Usana Ampitheatre, 5150 S. 6055 West, 7 p.m., $22.50-$159, Usana-Amp.com/Events
ARTS
Wednesday, June 25
Gina Bachauer International Piano Competition
For two weeks, some of the best young pianists in the world (ages 19-32) come to Utah to perform in one of the largest and most prestigious competitions, where you can experience tomorrow's classical-piano superstars today. The initial 30-minute solo recitals of the early rounds and the 60-minute recitals for the semi-finalists culminate in a concerto with a performance by the three finalists and the Utah Symphony. Abravanel Hall, 123 W. South Temple, Salt Lake City, 801-355-2787, 7 p.m.; competition runs June 12-21 daily except Sundays, $20-$30, full schedule at ArtTix.org
FREE
Wednesday, June 25
Lit Knit
You've listened to all of Swann's Way on audiobook and binge-watched Breaking Bad in its entirety, but you've still got three more blankets to knit for your sister's college-bound sextuplets, and you're starting to get a little stir-crazy. Take your wool and needles (or your scrapbook or macramé) to Weller Book Works, where other craft-inclined folks meet the second and fourth Wednesday of each month to work on their projects while chatting about books and anything else that comes up. Weller Book Works, 607 Trolley Square, 600 S. 700 East, Salt Lake City, 801-328-2586, 6 p.m., free, WellerBookWorks.com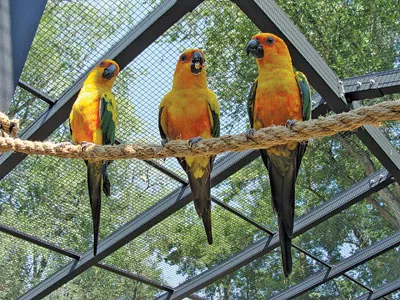 FAMILY
/
ARTS
Thursday-Sunday, June 26-29
Utah Arts Festival
The state's biggest arts event is a fun-for-the-whole-family experience, with special kids areas and plenty of amazing performances of street theater, dance and music. And that's not even mentioning the chance to see great artists from Utah and around the country present their amazing works to the appreciative crowds.
Library Square and City & County Building, 450 S. 200 East, Salt Lake City, noon-11 p.m. daily, $6-$12 daily, festival passes $30-$35, UAF.org
MUSIC
Friday & Saturday, June 27 & 28
Psych Lake City
Come worship at the altar of scuzzy, fuzzed-out guitar at this two-night psych-rock mini-festival featuring many of the best local bands in the genre. With acts like Max Pain & the Groovies, The North Valley, Breakers and Season of the Witch on Friday, and Spell Talk, Dark Seas, Red Telephone and Koala Temple on Saturday. The Urban Lounge, 241 S. 500 East, Salt Lake City, 801-746-0557, 8 p.m., $7 per night, TheUrbanLoungeSLC.com
ACTIVE
Saturday, June 28
Hike the Jardine Juniper Trail
Head out for a hike with some new friends, courtesy of the Ogden Group Sierra Club, which meets often during the summer for hikes around northern Utah. This all-day (11 miles round-trip) trek in Logan Canyon leads hikers through meadows and groves of fir and aspen to an ancient juniper tree. Bring 2 liters of water and a lunch and meet at the Flying J on 2100 South to caravan to the trailhead. 1254 W. 2100 South, Ogden, 7 a.m., free, MeetUp.com/WeberCountyOutdoors
MUSIC
Monday, June 30
Fitz & the Tantrums
For folks who prefer to experience live music with the stars overhead and a picnic to munch on, the annual Red Butte Concert Series provides a relaxed setting in which to kick back and watch some of the most stellar musicians around. Tonight's show features Fitz & the Tantrums, a Los Angeles neo-soul/pop band whose music bursts with dance-friendly beats and infectious energy. The rest of the summer's lineup includes standouts like Natalie Cole, Ray LaMontagne, Conor Oberst and more. Red Butte Garden Amphitheatre, 300 Wakara Way, Salt Lake City, 801-585-0556, times vary, $30-$57 for garden members, $35-$62 general public, RedButteGarden.org