Maybe summertime isn't quite the wild expanse of freedom that it was when you were a kid, but when you're standing in June looking at the summer stretching before you, it can still seem endless. But if you don't stop and look around, the days will pass you by before you know it, leaving you in September with just a few crumpled movie-ticket stubs to show for your summer.
Well, this year, that's all gonna change, thanks to the summer schedule we've put together. If you've got the energy, you could follow our calendar straight from June 12 to Sept. 7 and fill almost every day of summer with something new to do, whether you're looking to experience a little culture, hang out with the kids, head to a concert, get active, enjoy the arts, eat and drink, or save your pennies with free activities and events. Or, you could circle just a few dates to have a still-bodacious summer.
Feel free to plan outside the lines—many summer events are recurring, so you can catch the entire schedule of an outdoor-concert series or hit up Lagoon every weekend if you so wish. It's your summer—we're just here to help you make the most of it.
ARTS
Friday, June 13
Sugar House Art Walk
A truly walkable community is a rarity these days, so it's a delight whenever you do find one—and even more delightful when that walk can take you to so many art showcases. More than a dozen venues often participate in the monthly Sugar House Art Walks, most of them—like One World Gifts, Artistic Framing Co. and Local Colors—within a few blocks of one another. Various Sugar House locations, second Friday of each month, 6-9 p.m., free, Facebook.com/SugarHouseArtWalk
FAMILY
Friday & Saturday, June 13 & 14
Chalk Art Festival
Enjoy the whimsical, dynamic and just-plain-impressive chalk-on-the-sidewalk creations of more than 100 artists. Work begins Friday, with art completed by Saturday for viewer voting; the event serves as a fundraiser for Utah Foster Care. The Gateway, 400 W. 100 South, Salt Lake City, all day, free, ChalkArtFestival.org
CULTURE
Friday & Saturday, June 13 & 14
Mountain Man Camp
Go back in time to when mountain men were more than just criminals who ransacked ski chalets. This two-day festival features a living-history camp, with demonstrations on leatherwork, cooking and period firearms. This Is the Place Heritage Park, 2601 E. Sunnyside Ave., Salt Lake City, 801-582-1847, 9 a.m.-5 p.m., $11 for adults, $8 kids 3-11, free for children 2 and under, ThisIsThePlace.org

CULTURE
Friday & Saturday, June 13 & 14
Scottish Festival
The Scottish Festival and Highland Games is probably the best way to put all that Crossfit to the test. For $30 (plus entry to the festival) you can summon your inner William Wallace and test your manhood by throwing a big-ass rock or log while wearing a kilt. Or just sit back, have some haggis and enjoy all the great live music, arts and culture that this annual festival has to offer. Thanksgiving Point, 3003 N. Thanksgiving Way, Lehi, $15 for adults, $10 students 12-18, kids 11 and under free, UtahScots.org
ARTS
Friday & Saturday, June 13 & 14
SB Dance: The Pushers
Avant-garde dance company SB Dance takes another experimental leap with a production based on Patti Smith's 2010 memoir Just Kids, about her relationship with artist Robert Mapplethorpe. Dance, theater and video combine with a little audience-interaction cocktail hour for unique adult-themed entertainment. Rose Wagner Center, 138 W. 300 South, Salt Lake City, 801-355-2787, June 13 & 14, 8 p.m., also June 15, 4 p.m., $15-$20, SBDance.com
FOOD & DRINK
Saturday, June 14
Salt Lake City Wingfest
Beehive Sport & Social Club, the folks who continually bring you the best in adult volleyball, skee ball and dodgeball leagues, also hosts the biggest wing-centric event of the summer. More than 40,000 wings will be slung by local restaurants, and bands and cornhole tourneys will provide entertainment.
Jordan Park, 1060 S. 900 West, Salt Lake City, 2-7 p.m., $16.50, SaltLakeWingFest.com
FOOD & DRINK
Saturday & Sunday, June 14 & 15
Snowbird Brewfest
Nothing beats the combination of cold beer, good tunes and big-ass mountains. This year's brewfest at Snowbird promises all of that, plus a Father's Day barbecue and locally made crafts. This swig-fest is free to enter; beer and food prices vary. 9600 E. Little Cottonwood Canyon Road, Snowbird, 801-933-2222, 11 a.m.-7 p.m., free, Snowbird.com
FREE
Monday, June 16
Salt Lake City & County Building Guided Tour
Every Monday through the summer, architecture enthusiasts and storyteller appreciators can learn about the City & County Building's 100-plus years of history with an intimate tour from the building's deep, dark basement to the dizzying heights of the clock tower. Meet your guide at the security desk on the second level. 451 S. State, Salt Lake City, 801-535-6321, Mondays through Aug. 25, noon & 1 p.m., free, UtahHeritageFoundation.com
ACTIVE
Wednesday, June 18
Early Morning Bird Walks
This year could be your
Big Year
. Every Wednesday, you can learn the ins & outs of birding while walking the beautiful grounds of Liberty Park with Tracy Aviary's executive director, Tim Brown. He'll give you an hour-and-a-half introduction to the 80-plus species that call Utah home, including Canada geese, seagulls and pigeons.
Tracy Aviary, 589 E. 1300 South, Salt Lake City, 801-596-8500, Wednesdays, 8 a.m., free, TracyAviary.org
FOOD & DRINK
Thursday, June 19
Create What You Crave Cheese Course
Cheese—it's delicious, but where does it come from? What delicious sorcery produces this amazing treat? That question and more will be answered at the cheese-centric Create What You Crave workshop at The Leonardo. Pat Ford of Beehive Cheese and Carol George will explain the mysteries of cheese and how to make your own at home. The Leonardo, 209 E. 500 South, Salt Lake City, 801-531-9800, 6:30 p.m., $55, TheLeonardo.org
MUSIC
Friday, June 20
SLC Punk! 2: Punk's Dead: The Concert
This is no ordinary concert: The event will be filmed as the pivotal concert scene in the upcoming Salt Lake City-based movie SLC Punk! 2: Punk's Dead, the sequel to the 1998 cult classic SLC Punk! Come mosh your heart out to acts including Screeching Weasel, Dwarves, Eight Bucks Experiment—who appeared in the first film as the fictional band ECP—Ulteriors and Dog Party. The Complex, 536 W. 100 South, Salt Lake City, 888-316-5387, 6 p.m., $15 general admission, $50 VIP, TheComplexSLC.com
ACTIVE
Saturday, June 21
Free Community Tennis Night
June is officially Tennis Month in Utah, and there are plenty of free events happening all month long in celebration of the lifelong sport. Tennis pros will be leading free activities for adults of all ages and skill levels at this event. And if you've never picked up a racket—or want to brush up on the skills you haven't used since high school—the Utah Tennis Association is offering free tennis lessons all summer long; go to UtahTennis.com/FreeTennisLesson to sign up. Liberty Park, 600 E. 900 South, Salt Lake City, 801-944-8782, 5-7 p.m., UtahTennis.com
ACTIVE
Saturday, June 21
Kayaking Made Easy
Ripping down a river in a solo craft—it's something straight out of a Utah tourism commercial. But it's not too late for you if you've never made it to the river—this one-day course will cover the kayaking basics with a day of paddling the Weber River. Students are required to rent their own gear beforehand, and the class is limited to 12 people; participants will be contacted with a meeting point for the caravan north. 801-587-5433, 9 a.m.-4 p.m., $115, Continue.Utah.edu
FREE
Saturday, June 21
Falun Dafa Meditation Workshop
Get in touch with your spirituality with the Falun Dafa Association of Utah's introduction to Falun Gong Chinese meditation. This meditational practice involves slow-moving exercises geared toward cultivating the central tenets of truthfulness, compassion and forbearance. Eccles Community Art Center, 2580 Jefferson Ave., Ogden, 801-392-6935, 1-2 p.m., FalunDafa.org
MUSIC
Monday, June 23
Kiss, Def Leppard
Kiss Army purists can complain all they want about "imposter" members backing up band CEOs Gene Simmons and Paul Stanley; the show is still hotter than hell 40 years on. Tourmates Def Leppard are no strangers to spectacle themselves, having redefined hard-rock excess in the '80s, not to mention creating the stripper anthem for the ages, "Pour Some Sugar on Me." Usana Ampitheatre, 5150 S. 6055 West, 7 p.m., $22.50-$159, Usana-Amp.com/Events
ARTS
Wednesday, June 25
Gina Bachauer International Piano Competition
For two weeks, some of the best young pianists in the world (ages 19-32) come to Utah to perform in one of the largest and most prestigious competitions, where you can experience tomorrow's classical-piano superstars today. The initial 30-minute solo recitals of the early rounds and the 60-minute recitals for the semi-finalists culminate in a concerto with a performance by the three finalists and the Utah Symphony. Abravanel Hall, 123 W. South Temple, Salt Lake City, 801-355-2787, 7 p.m.; competition runs June 12-21 daily except Sundays, $20-$30, full schedule at ArtTix.org
FREE
Wednesday, June 25
Lit Knit
You've listened to all of Swann's Way on audiobook and binge-watched Breaking Bad in its entirety, but you've still got three more blankets to knit for your sister's college-bound sextuplets, and you're starting to get a little stir-crazy. Take your wool and needles (or your scrapbook or macramé) to Weller Book Works, where other craft-inclined folks meet the second and fourth Wednesday of each month to work on their projects while chatting about books and anything else that comes up. Weller Book Works, 607 Trolley Square, 600 S. 700 East, Salt Lake City, 801-328-2586, 6 p.m., free, WellerBookWorks.com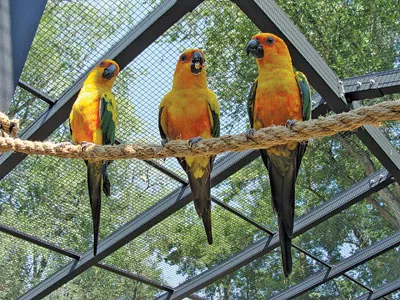 FAMILY
/
ARTS
Thursday-Sunday, June 26-29
Utah Arts Festival
The state's biggest arts event is a fun-for-the-whole-family experience, with special kids areas and plenty of amazing performances of street theater, dance and music. And that's not even mentioning the chance to see great artists from Utah and around the country present their amazing works to the appreciative crowds.
Library Square and City & County Building, 450 S. 200 East, Salt Lake City, noon-11 p.m. daily, $6-$12 daily, festival passes $30-$35, UAF.org
MUSIC
Friday & Saturday, June 27 & 28
Psych Lake City
Come worship at the altar of scuzzy, fuzzed-out guitar at this two-night psych-rock mini-festival featuring many of the best local bands in the genre. With acts like Max Pain & the Groovies, The North Valley, Breakers and Season of the Witch on Friday, and Spell Talk, Dark Seas, Red Telephone and Koala Temple on Saturday. The Urban Lounge, 241 S. 500 East, Salt Lake City, 801-746-0557, 8 p.m., $7 per night, TheUrbanLoungeSLC.com
ACTIVE
Saturday, June 28
Hike the Jardine Juniper Trail
Head out for a hike with some new friends, courtesy of the Ogden Group Sierra Club, which meets often during the summer for hikes around northern Utah. This all-day (11 miles round-trip) trek in Logan Canyon leads hikers through meadows and groves of fir and aspen to an ancient juniper tree. Bring 2 liters of water and a lunch and meet at the Flying J on 2100 South to caravan to the trailhead. 1254 W. 2100 South, Ogden, 7 a.m., free, MeetUp.com/WeberCountyOutdoors
MUSIC
Monday, June 30
Fitz & the Tantrums
For folks who prefer to experience live music with the stars overhead and a picnic to munch on, the annual Red Butte Concert Series provides a relaxed setting in which to kick back and watch some of the most stellar musicians around. Tonight's show features Fitz & the Tantrums, a Los Angeles neo-soul/pop band whose music bursts with dance-friendly beats and infectious energy. The rest of the summer's lineup includes standouts like Natalie Cole, Ray LaMontagne, Conor Oberst and more. Red Butte Garden Amphitheatre, 300 Wakara Way, Salt Lake City, 801-585-0556, times vary, $30-$57 for garden members, $35-$62 general public, RedButteGarden.org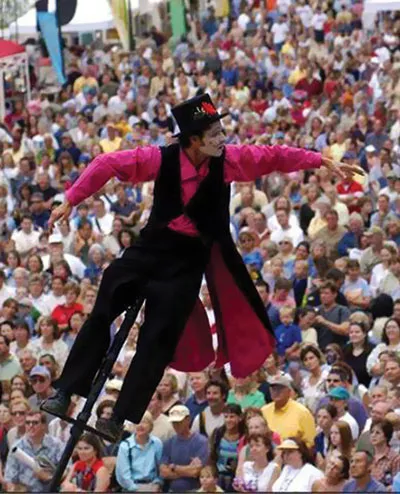 FOOD & DRINK
Wednesday, July 2
Cooking Gourmet Brats & Dogs
Put your barbecue buddies to shame when you slap a tube-shaped flavor explosion onto the grill next to their value-pack hot dogs. At this hands-on class taught by Harmons' Chef Tina, you'll make (and eat) burgers and brats that have extra flavorings and spices.
Harmons Station Park, 200 N. Station Park, Farmington, 801-928-2600, $40, HarmonsGrocery.com
ARTS
Thursday-Saturday, July 3-5
FantasyCon
After the gangbusters success of two comic-book conventions, the summer gets an unaffiliated fantasy-themed convention event hoping to continue the momentum. Scheduled guests at press time include Sean Astin (
The Lord of the Rings
), Rose McGowan (
Once Upon a Time
), Simon Pegg (
Sean of the Dead
) and Summer Glau (
Firefly
).
Salt Palace Convention Center, 100 S. West Temple, Salt Lake City, 801-309-6294, 10 a.m., $20-$40, FantasyCon.com
FOOD & DRINK
Thursday, July 3
Thirst Fursday Historic Pub Crawl
The Local First movement began with some of Utah's early immigrants, who brewed their own beer rather than importing it. This pub crawl will take you on a guided walking tour to three different Utah establishments in downtown Salt Lake City and includes your own pint glass (drinks and food must be purchased separately). Meeting location revealed upon registration, 6 p.m., Salt Lake City, 801-533-0858, ext. 107, also Aug. 7 & Sept. 4, $20, UtahHeritageFoundation.com
MUSIC
Friday, July 4
Rooftop Concert Series: Bat Manors
There's no better way to spend summer's balmy evenings than experiencing the high-caliber talent to come out of the Provo music scene. At tonight's installment of the Rooftop Concert Series, folk-core band Bat Manors will play songs from their new EP, followed by a group of noteworthy musicians from various local bands performing a Woodstock-themed show. Other acts on the season's lineup will include The Moth & the Flame, Coral Bones, House of Lewis, Fictionist, The Blue Aces and more. Provo Town Square Parking Terrace, 100 North & 100 West, Provo, first Friday of the month through October, 7:30 p.m., free, RooftopConcertSeries.com
FAMILY
Monday-Friday, July 7-11
Choose Your Own Adventure Writing Workshop
"The witch beckons with a long, gnarled finger. If you follow her to the attic, turn to p. 60. If you go to the basement to see what happened to Jimmy, turn to p. 18." After your kids have explored every avenue in the battered copies of your beloved Choose Your Own Adventure books, enroll them in a five-part workshop at the SLCC Community Writing Center, where they'll learn to write their own interactive fiction. 210 E. 400 South, Suite 8, Salt Lake City, 801-957-2192, 10:30 a.m.-12:30 p.m., $100, SLCC.edu/CWC
FREE
Tuesday, July 8
20 Feet From Stardom
Pack a picnic and a blanket and get some culture at a screening of the 2013 Sundance (and eventual Oscar-winning) documentary
20 Feet From Stardom
, about some of the most recognizable voices but least-known names in music.
Red Butte Amphitheatre, 300 Wakara Way, Salt Lake City, 801-585-0556, 9 p.m., free, RedButteGarden.org
CULTURE
Wednesday-Saturday, July 9-12
Utah Midsummer Renaissance Faire
Head down to Cedar City this week, and you can step into the past without catching the plague and rub shoulders with pirates without getting a sword to the stomach. The faire offers free entertainment for the whole family—comedy troupes, historical impersonators, musical acts and more—plus vendors hawking knives, leatherwork, chainmail, old-timey toys and food and drink. More mead! Main Street Park, 200 N. Main, Cedar City, free
FOOD & DRINK
Wednesday-Sunday, July 9-13
Park City Food & Wine Classic
Food adventurers and wine enthusiasts will have a hard time resisting this five-day opportunity to wine & dine in the beautiful outdoors. Utah's biggest wine festival features more than 100 local food artisans, breweries and winemakers. The best part may be the tasting, but there are also cooking demonstrations and food & wine-influenced outdoor recreation activities to explore. Multiple locations, Park City, prices vary, ParkCityFoodAndWineClassic.com
FAMILY
Friday, July 11
Utah Symphony: The Music of John Williams
Symphonic music never feels inaccessible when it comes in the form of John Williams' stirring themes for some of history's most beloved movies. Bring the family to sit under the stars and enjoy music from E.T., Star Wars, Superman and more. Deer Valley Snow Park Outdoor Amphitheater, Park City, 7:30 p.m., $32-$85, DeerValleyMusicFestival.org
ACTIVE
Friday, July 11
Red Butte Garden Campout
The perfect step between backyard camping and oh-my-god-is-that-a-bear wilderness camping, this overnight campout in the beautiful Red Butte Garden allows you to practice setting up your tent, tell ghost stories and sleep under the stars in the great outdoors. Bring your own picnic dinner and gear, but s'mores, games, garden tours and a late-night movie Friday night, as well as a catered Saturday-morning breakfast, will be provided. 300 Wakara Way, Salt Lake City, 801-585-0556, gates open 5 p.m., events begin 7 p.m., $35 per person, kids under 3 free, RedButteGarden.org
MUSIC
Saturday & Sunday, July 12 & 13
Reggae Rise Up Festival
Summertime, and the livin' is easy at this outdoor reggae-centric festival at Liberty Park. A mix of national and local acts, the lineup will be Matisyahu, The Expendables, Through the Roots, Thrive, Natural Roots, Know Ur Roots, Funk & Gonzo and Afro Omega on Day 1, and Slightly Stoopid, Stephen Marley, Fortunate Youth, Stranger, Tribe of I, Makisi, Bludgeon Muffin and Codi Jordan on Day 2. Liberty Park, 600 E. 900 South, Salt Lake City, 2 p.m., $25-$35 single-day pass, $40-$60 two-day pass, Facebook.com/ReggaeRiseUp
CULTURE
Sunday, July 13
Bastille Day Celebration
Keep the revolutionary spirit flowing all month long by celebrating France's Bastille Day, which marked the beginning of the French Revolution in 1789. With the help of L'Alliance Française de Salt Lake City, the downtown library will transform into Paris, with French music, a screening of the award-winning film Les Triplettes de Belleville (The Triplets of Belleville), frivolous French craft projects, delicious treats from Les Madeleines bakery and even a presentation on cultural differences. Salt Lake City Main Library, 210 E. 400 South, Salt Lake City, 801-524-8200, 1-5 p.m., free, SLCPL.org
ARTS
Wednesday, July 16
Julianne & Derek Hough: Move Live
Utah natives Julianne & Derek Hough rose to national celebrity as performers on the competition show
Dancing With the Stars
. Now they've put together a joint production showcasing their own talents—and those of their castmates—in spectacular performances ranging from ballroom to tap to hip-hop.
Maverik Center, 3200 S. Decker Lake Drive, West Valley City, 801-988-8800, 8 p.m., $26.50-$62, MaverikCenter.com
MUSIC
Thursday, July 17
Journey, Steve Miller Band
Even the best Pandora station can't live up to the glory of hearing mega hits like "Fly Like an Eagle" and "Open Arms" performed live. Journey is fronted by Steve Perry sound-alike Arnel Pineda, who was discovered singing Journey covers on YouTube by lead guitarist Neal Schon, but Steve Miller is still at the helm of his namesake band. Usana Amphitheatre, 5125 S. 6400 West, Salt Lake City, 801-355-5522, 6:30 p.m., $44-$135, Usana-Amp.com/Events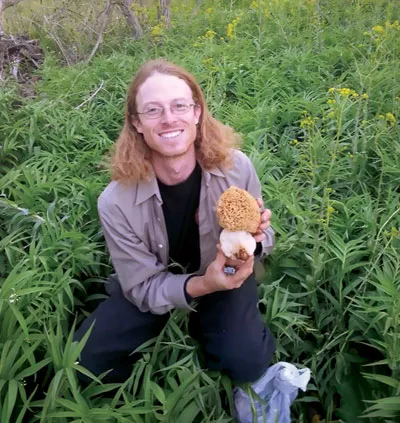 FREE
Saturday, July 19
Intro to Gourmet & Medicinal Mushrooms
The Biocentric Brothers will be at the Anderson Foothill Library to impart their extensive knowledge of edible fungi. You can learn about the medicinal benefits of mushrooms and get tips on how to cultivate your own.
Anderson-Foothill Library, 1135 S. 2100 East, Salt Lake City, 801-594-8611, 4-5:45 p.m., SLCPL.org
CULTURE
Thursday-Saturday, July 17-19
Mega Peruvian Festival
This festival allows you to expand your mind—and your stomach, as attendees of the Mega Peruvian Festival will band together Saturday to eat the world's largest papa a la Huancaína, a favorite Peruvian dish of boiled potatoes bathed in a spicy cream sauce, topped with black olives and hard-boiled eggs and served over a bed of lettuce. The downtown gathering will also be the setting of exhibitions, games, traditional dances and music, and more. 299 S. 300 West, Salt Lake City, 801-707-1623, free, Facebook.com/Mega.Peruvian.Utah
FAMILY
Saturday, July 19
Hogle Zoo Ice Block Day
Once a year, during the peak of summer, animals at Hogle Zoo get special enrichment experiences in the form of everything from blocks of ice to "bloodcicles" for big cats. Kids can enjoy watching the animals' fun, or have their own fun digging for prizes through crushed ice, or creating ice paintings. 2600 E. Sunnyside Ave., Salt Lake City, 801-584-1700, 10 a.m.-2 p.m., $10.94-$14.95, HogleZoo.org
FAMILY
Sunday, July 20
Seven Peaks or Cowabunga Bay
When the mercury rises, it's time to plunge down a wild waterslide, or tube along a lazy river. The colorful towers of Draper's Cowabunga Bay promise a variety of sliding experiences, while Seven Peaks includes an impressive wave pool. Splash pads keep the littler ones happy. Cowabunga Bay, 12047 S. State, Draper, 801-553-1000, open daily through Labor Day, $4.95-$23.95, CowabungaBay.com. Seven Peaks, 1200 W. 1700 South, Salt Lake City, 801-972-3300; 1330 E. 300 North, Provo, 801-373-8777, open daily through Labor Day, $7.99-$24.99, SevenPeaks.com
ARTS
Monday, July 21
Welcome to Night Vale Live Show
At first blush, the podcast Welcome to Night Vale sounds like a fairly run-of-the-mill old-time community radio station—but it's got a bizarre twist, with updates from the sheriff's secret police and weather reports that include details on a glowing cloud that rains animal corpses. Hitting No. 1 on iTunes in 2013, the twice-monthly podcast has now taken to the road for wildly popular live shows, with Cecil Baldwin onstage as narrator/librarian Cecil Gershwin Palmer. Rose Wagner Center, 138 W. 300 South, Salt Lake City, 801-355-2787, 7 p.m., $30, ArtTix.org
ARTS
Wednesday, July 23
Saturday's Voyeur 2014
It wouldn't be a Salt Lake City summer without a chance to let off some of our culture-clash steam in this annual musical-theater cabaret constructed around the unique foibles of our state. Bring a picnic and leave your delicate sensibilities at home to enjoy the raucous, ribald satire. Salt Lake Acting Company, 168 W. 500 North, Salt Lake City, 801-363-7522, June 25-Aug. 31, Wednesdays-Saturdays, 7:30 p.m.; Sundays, 1 & 6 p.m., $45-$55. SaltLakeActingCompany.org
ARTS
Friday, July 25
Park City Gallery Stroll
Thanks to the Park City Gallery Association, you can take your sweet time walking down Park City's Historic Main Street and get lost in shops featuring professional artwork, exhibits and occasional refreshments. Main Street, Park City, 435-649-8882, also June 27 & Aug. 29, 6-9 p.m., free, KimballArtCenter.org/Gallery-Stroll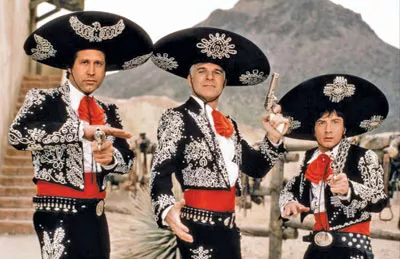 FREE
Friday, July 25
Three Amigos
This 1986 Steve Martin/Chevy Chase/Martin Short gem is the textbook definition of "so bad it's good." Grab the kids, blankets, low-backed chairs and a plethora of piñatas to enjoy the culmination of Salt Lake City's Friday Night Flicks series, held in a different city park each week. Popcorn is free while it lasts.
Wasatch Hollow Park, 1650 E. 1700 South, Salt Lake City, 8 p.m.; other films June 13, 20 & 27 and July 11 & 18, various locations, free, SLCGov.com
ACTIVE
Saturday, July 26
Clas Ropes Course Couples Retreat
Is your relationship in a rut? Take your bickering to new heights by dangling from ropes and harnesses high above the ground. Clas Ropes Course is offering a unique couples retreat that involves a four-hour ropes-course experience, a picnic lunch with a guest speaker, and even a boat ride on the Provo River. 3606 W. Center Street, Provo, 801-373-8897, also Aug. 30, 9 a.m., $269 per couple, ClasRopes.com
FOOD & DRINK
Sunday, July 27
Learn How to Brew Beer
Sure, you can buy a homebrewing kit and watch YouTube instructional videos, but a hands-on tutorial from a beer-making professional will ensure that your future ales and lagers are better-tasting and less explosion-prone. This three-hour class, through the University of Utah's Lifelong Learning program, will set you up with the basic info you need to start your own micro-microbrewery and troubleshoot any problems that might arise. Advanced registration is required, and participants must be 21 or over and bring I.D. Salt City Brew Supply, 750 E. Fort Union Blvd., Salt Lake City, 801-587-5433, 4:30-7 p.m., $50, Continue.Utah.edu
CULTURE
Monday-Saturday, July 28-Aug. 2
Springville World Folkfest
This weeklong festival is a smorgasbord of cultures, with international dance troupes presenting a different performance each night. Food and crafts kick things off nightly at 6 p.m., with a preshow beginning at 7:15. Spring Acres Arts Park, 620 S. 1350 East, Springville, 8 p.m., $30 for all-week pass; $8 nightly for adults; kid, senior-citizen and group discounts available, WorldFolkfest.com
MUSIC
Thursday, July 31
Twilight Concert Series: Wu Tang Clan
Every Thursday during the summer, hundreds of people flock to Pioneer Park for the opportunity to catch some of the biggest names in music, for the sweet price of $5. Tonight's concert is a must-see for hip-hop fans, as influential New York rap crew Wu Tang Clan bring their classic '90s-born sound to Utah. The rest of the 2014 lineup is also stellar, with acts including Lauryn Hill, Charles Bradley, Beck, De La Soul and The Head & the Heart. Pioneer Park, 300 S. 300 West, Salt Lake City, Thursdays, July 10-Aug. 28, 7 p.m., $5 per night, $35 season pass, TwilightConcertSeries.com
FOOD & DRINK
Thursday-Saturday, July 31-Aug. 2
Garden City Raspberry Days
Celebrate the harvest of the world-famous Bear Lake raspberries with a 5K run, parade, pancake breakfast, rodeo and fireworks on the beach. Don't forget to grab a raspberry shake while you're in town. Various locations, times and prices; Garden City, GardenCityUt.us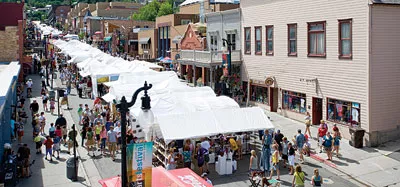 ARTS
Friday-Sunday, Aug. 1-3
Park City Kimball Arts Festival
While the valley heat soars, a mountain weekend getaway can give you a chance to enjoy some of the region's best visual artists, craftspeople, musicians and food purveyors, including the brand-new Artisan Tasting area for local creators of hand-crafted specialty foods.
Main Street, Park City, Aug. 1, 5-9 p.m.; Aug. 2, 9 a.m.-7 p.m.; Aug. 3, 9 a.m.-6 p.m., $5-$10, free to Summit County residents, ParkCityKimballArtsFestival.org
MUSIC
Saturday, Aug. 2
Vans Warped Tour
From metal to ska, folk to hardcore, the genres represented at the Vans Warped Tour are diverse indeed, proving the all-day event has come a long way since its early days as a punk-centric showcase. Young music lovers can look forward to a lineup that features K.Flay, Air Dubai, Breathe Carolina, Chelsea Grin, Cute Is What We Aim For and more. Utah State Fairpark, 155 N. 1000 West, Salt Lake City, 11 a.m., $23.50-$30 in advance, $40 day of event, VansWarpedTour.com
ACTIVE
Saturday, Aug. 2
Layton Triathlon
Are you beast enough to bike 11 miles, swim 600 yards and run three miles? This year, prove to your friends that you're the best at exercising by signing up for the sixth-annual Layton Triathlon. If this sounds too extreme, there's a mini course (half the distance) and even a special triathlon for kids 12 and under. Surf N' Swim, 465 N. Wasatch Drive, Layton, 801-335-4940, prices vary, LaytonTriathlon.com
ACTIVE
Tuesday, Aug. 5
Ice Skating at the Olympic Oval
The best way to beat the heat this summer might be to chill out at the Olympic Oval with some counter-clockwise ice-skating, six days a week. Rentals are available for $2.50.
5662 Cougar Lane, Kearns, 801-968-6825, Mondays-Fridays 7 a.m.-9 p.m., Saturdays 1-3 p.m. & 5-7 p.m., $4 for adults, $3 kids and seniors, UtahOlympicLegacy.com
FOOD & DRINK
Thursday, Aug. 7
Thirsty Thursday With the Salt Lake Bees
Though it's unfairly excluded from the classic ballgame song, beer goes along with baseball even better than peanuts and Cracker Jack. The Salt Lake Bees recognize this, offering beer (and other drinks, too) for just $2.75 during every Thursday home game, excluding July 24. Smith's Ballpark, 77 W. 1300 South, Salt Lake City, 801-350-6900, various dates and times from June through August, $9-$26, SLBees.com
MUSIC
Thursday, Aug. 7
Paul McCartney
With a huge setlist made up of Beatles hits and songs from his Wings and solo days, Paul McCartney's Out There tour gives fans who weren't around for the Fab Four's heyday the chance to authentically experience some of the best music ever made. EnergySolutions Arena, 301 W. South Temple, Salt Lake City, 8 p.m., $26.50-$249, PaulMcCartney.com/Live
ARTS
Thursday-Saturday, Aug. 7-9
Utah Festival Opera & Musical Theatre: Les Misérables, The Student Prince, Oklahoma!
For 22 years, the Logan-based company founded by Michael Ballam has been putting together a summer repertory season of wonderful Broadway musicals and classic operas, plus informative lectures. This year, catch the wildly popular musicals Les Misérables and Oklahoma!, along with Sigmund Romberg's classic American operetta The Student Prince. Eccles Theater, 43 S. Main, Logan, 435-750-0300, $13-$77, full calendar at UtahFestival.org
CULTURE
Friday & Saturday, Aug. 8 & 9
Friendly Island Tongan Festival
This two-day festival at Fairmont Park is a nonstop extravaganza of activities and entertainment. Attendees can take it easy and enjoy the live music, interactive craft demonstrations and plentiful food, or really get into it by taking part in a rugby game or volleyball tournament. Fairmont Park, 1049 Sugarmont Drive, Salt Lake City, all day, free, NTASUtah.org
CULTURE
Sunday, Aug. 10
Urban Flea Market
The largest and most diverse pile of knick-knacks and do-dads can be found at the Urban Flea Market, which has scads of locally made goods, hard-to-find records, thingamabobs, vintage whatchamicallits and second-hand doohickeys.
600 South between Main Street and West Temple, also July 13, 9 a.m.-3 p.m., free, FleaMarketSLC.com
FOOD & DRINK
Sunday, Aug. 10
Blues, Brews & Barbecue
Every Sunday from June through September, Earl's Lodge at Snowbasin Resort is the site of national touring bands, local craft beers and barbecue. This free family-friendly event will also host a playground
packed with bouncy houses for the kiddos. Snowbasin Resort, 3825 Snowbasin Road, Huntsville, 801-620-1000, Sundays, noon-5 p.m., free, Snowbasin.com
ARTS
Monday, Aug. 11
Footloose: The Musical
The 1983 movie musical that made Utah locations famous continues to thrive in a musical stage incarnation. Enjoy the story of a rebel named Ren shaking up the ideas of a conservative community, in a lovely outdoor setting. Sandy Amphitheater, 1245 E. 9400 South, Sandy, 801-568-2787, Aug. 8-9 & 11-16, 8 p.m., $8-$16. SandyArts.com
ACTIVE
Wednesday, Aug. 13
Geocaching Adventure at The Swaner Preserve
Do you like using your legs? Geocaching is great exercise and a fantastic excuse to hike the great outdoors. Arm yourself with sunscreen and scour the great wilderness of The Swaner Preserve & EcoCenter using one of Swaner's GPS units to guide you to colorful little boxes hidden in the bushes. 1258 Center Drive, Park City, also June 14, July 9, July 12, Aug. 13, Aug. 16; 6:30 p.m. Wednesdays, 11 a.m. Saturdays, $15, SwanerEcoCenter.org
ARTS
Friday, Aug. 15
Salt Lake Gallery Stroll
On a warm summer night, it's easier than ever to visit the many Salt Lake City-area art galleries that offer open houses for current exhibitions, often with the artists present to answer questions about their work. Grab a few snacks, take in some of the extraordinary work being showcased at local venues, then walk—or take a quick drive—to yet another impressive show. Various valley locations, also June 20 & July 18, 6-9 p.m., free, see participating locations and show descriptions at GalleryStroll.org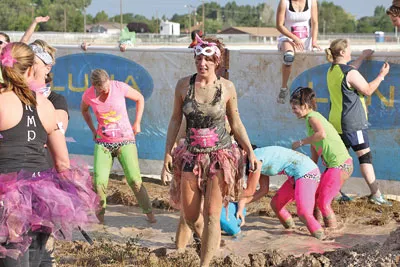 ACTIVE
Saturday, Aug. 16
Kiss Me Dirty Mud Run
If coating your face with mud at an outdoor obstacle course sounds better than doing the same in a relaxing spa setting, the Kiss Me Dirty Mud Run has you covered—literally. The non-competitive 5K is for people of all activity levels and features two brand-new obstacles for 2014.
Salt Lake County Equestrian Park & Events Center, 10800 S. 2200 West, South Jordan, 8:30 a.m., registration starts at $27, KissMeDirty.com
CULTURE
Friday & Saturday, Aug. 15 & 16
Ferragosto Italian Festival
Every August it's the same old question: What's the best way to celebrate the Assumption of the Blessed Virgin Mary? This year, do it right with the Ferragosto Italian Festival, a free, family-friendly event featuring authentic Italian food, arts, music and even a bocce-ball tournament. St. Ambrose Parish, 1962 S. 2300 East, Salt Lake City, free, ItalianInUtah.com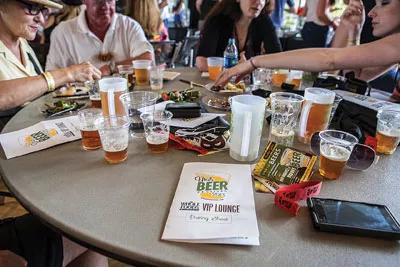 FOOD & DRINK
Saturday, Aug. 16
Utah Beer Festival
Tons of local and regional brews will be poured at
City Weekly
's fifth-annual beer festival. Local food, live music and a VIP lounge make this event a summer must for all beer lovers.
Washington Square, 450 S. 200 East, Salt Lake City, $5-$50, UtahBeerFestival.com
FAMILY
Sunday, Aug. 17
Lagoon Amusement Park
After more than 125 years in operation, Lagoon isn't just an amusement park, it's an institution. There's truly something for all ages, from the tame rides of Kiddieland to the wild thrills of roller coasters like Wicked, The Bat and BomBora, plus the cool-down water-park attractions of Lagoon-A-Beach. 375 Lagoon Lane, Farmington, 801-451-8000, $35.95-$47.95, open daily through Aug. 24, weekends through October, LagoonPark.com
FAMILY
Wednesday, Aug. 20
Broadway Across America: Wicked
In two previous visits to Salt Lake City, the celebrated 2003 musical—about the friendship between Oz witches Galinda and Elphaba—packed the Capitol Theatre with audience members of all ages. Now the kids can appreciate show-stopper "Defying Gravity" as the song that won a Tony for Frozen's Idina "Let It Go" Menzel. Capitol Theatre, 50 W. 200 South, Salt Lake City, Tuesdays-Sundays, July 9-Aug. 24, $65-$175, full schedule and showtimes at ArtTix.org
MUSIC
Friday-Sunday, Aug. 22-24
Ogden Valley Roots & Blues Festival
Escape the relentless heat of summer by attending the Ogden Valley Roots & Blues Festival at the picturesque North Fork Park in the mountainous Ogden Valley. Put on by the Ogden Friends of Acoustic Music, the Americana-centric event will feature Booker T. Jones, The Black Lillies and Jeffrey Broussard & the Creole Cowboys, with more names to be announced. North Fork Park, 6413 N. North Fork Road, Eden, three-day pass $45 in advance, three-day pass $60 at the door, single tickets $27 in advance, kids 16 and under free, OFOAM.org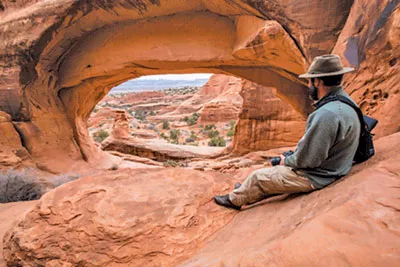 FREE
Monday, Aug. 25
Free National Park Entrance Day
It's the National Park Service's birthday, so you can experience the views from Angel's Landing in Zion National Park, soak in the red rock at Arches National Park or walk through a canyon wash in Capitol Reef and enjoy the majesty of our beautiful state—all for zero dollars.
All national parks, all day, NPS.gov/FindAPark/FeeFreeParks.htm
ACTIVE
Wednesday, Aug. 27
Zumba/Core Workout
The summer starts out full of good active intentions, but by August, you're just a pool of jelly stuck to an office chair. No excuses: Get to the Gallivan Center at 5:30 p.m. for free after-work exercises—zumba/core on Mondays and Wednesdays, and yoga on Tuesdays and Thursdays. 239 S. Main, Salt Lake City, 801-535-6110, June-August, Monday-Thursday, free, TheGallivanCenter.com
FAMILY
Friday, Aug. 29
Movie Under the Stars: Frozen
Try to resist singing along with the family on the next blanket at this free outdoor showing of the hit Disney movie. To get you in the musical mood, a concert will kick things off at 7:30 p.m. on the lawn of the Utah Capitol; the movie will begin at dusk. Utah Capitol, 350 N. State, Salt Lake City, 801-538-3000, more info
CULTURE
Friday & Saturday, Aug. 29 & 30
Midway Swiss Days
Swiss Days attracts thousands yearly to the beautiful mountain town of Midway. The two-day event features one of the largest gatherings of artisan and craft booths you'll find in Utah, a grand Swiss Days Parade with participants adorned in beautiful traditional costumes, yodelers, the crowning of the Swiss Miss royalty and, of course, delicious Swiss and German food. 130 W. Main, Midway, 7 a.m.-8 p.m., prices vary by event, MidwaySwissDays.com
ACTIVE
Saturday-Monday, Aug. 30-Sept. 1
Great Salt Lake Yoga Fest
A yoga practice doesn't get more efficient than this weekend event, where 35 yoga teachers from around the country will teach 75 classes for kids, beginners and hard-core yogis who need help with their headstands. When you need a break from downward dog, you can take in a spiritual seminar, learn how to prepare raw-food meals, listen to live music and watch as artists paint yoga-inspired pieces. SLC Krishna Center, 965 E. 3370 South, Salt Lake City, 801-798-3559, $60 for weekend pass, $30 per day, UtahKrishnas.org
FOOD & DRINK
Monday, Sept. 1
No Name Chili Festival
Dust off your homemade wooden spoon and vote for the best local chili that Utah has to offer, from seafood chili to Bourbon steak chili; it's all here. Bring the kids for snow cones and facepainting; there's also a beer garden for the grownups. 3825 Snowbasin Road, Huntsville, 801-620-1000, $12, $8 with three or more canned food donations, Snowbasin.com
MUSIC
Tuesday, Sept. 2
The Eagles
The Eagles' notoriously pricey ticketing practices haven't softened with the times; Don Henley's denim shirts aren't going to pay for themselves. But, when you're The Biggest Selling Band of Time, Space and Eternity, there's no such thing as "the cheap seats." As the name implies, the History of The Eagles Tour setlist covers the band's '70s/'80s heyday, with a handful of rockers from Joe Walsh's solo career tossed into the mix. EnergySolutions Arena, 301 W. South Temple, 8 p.m., $46.50-$176, EnergySolutionsArena.com
ARTS
Thursday-Saturday, Sept. 4-6
Salt Lake Comic Con
It already feels so much like a Utah institution that it's hard to believe it's been less than a year since the first record-setting event. The successful formula will still include a massive convention floor of vendors and artists; panel discussions on every possible topic from movies, television and genre literature; and more creative cosplayers than you can shake a light saber at. And then there are the special guests, which (at press time) are scheduled to include notables like Bruce Campbell, Christopher Lloyd, Erin Gray and Cary Elwes. Salt Palace Convention Center, 100 S. West Temple, Salt Lake City, $17-$250. SaltLakeComicCon.com
CULTURE
Friday-Sunday, Sept. 5-7-8
Salt Lake City Greek Festival
The Greek Festival is one of Salt Lake City's longest-running and largest cultural festivals. The four-day event offers authentic Greek cuisine, live music, an outdoor marketplace and more. Self-guided tours through the Holy Trinity Cathedral and Hellenic Cultural Museum are also encouraged during the festivities. Holy Trinity Cathedral, 279 S. 300 West, Salt Lake City, 801-328-9681, SaltLakeGreekFestival.com
MORE SUMMER GUIDE 2014

Summer Day Planner
Tee Time
Summer TV 2014
Seize the Day
Playing Hooky
Elective Summer Reads
Under the Sun
Fair Weather Fun
Center Stage
Summer Concerts