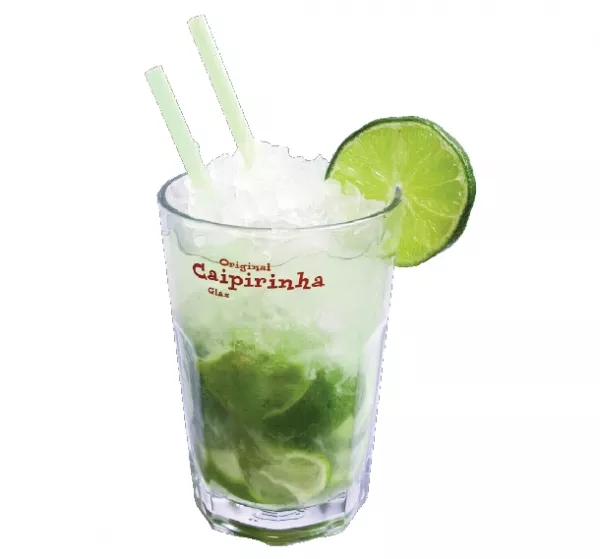 Although I live in landlocked Utah, I periodically like to fantasize that I'm seaside—perhaps in St. Martin, Cozumel or Maui. That's when I don my Hawaiian shirt, fetch the blender from the pantry and commence concocting my favorite spring/summer libations, like the mojito.

Here's the blueprint for a basic mojito cocktail: Smash a dozen or so mint leaves (chocolate mint gives mojitos extra pizzazz) and half a lime in the bottom of a tall cocktail glass. Ideally, you want to use a small wooden utensil in the shape of a baseball bat—a muddler—for this. A sawed-off broom handle or a wooden spoon will also work just fine. Add 2 tablespoon simple syrup or 4 teaspoon superfine sugar and 1.5 ounces good quality rum such as Bacardi or, my favorite, Flor de Caña from Nicaragua. Stir the mixture and add a handful of crushed ice to the glass. Top with club soda and garnish with a slice of lime and a sprig of mint.

Brazil's answer to the mojito—and the margarita, for that matter—is the caipirinha. I first encountered Brazil's national cocktail while studying the martial art capoeira in Rio de Janeiro and Salvador. It's a potent cocktail made with the Brazilian sugarcane firewater called cachaça. So, be careful imbibing on these, and don't get your caipirinha too close to the grill; it's probably only a little less combustible than nitroglycerin.

To make a caipirinha, quarter one lime and place it (unpeeled) in the bottom of a rocks glass along with 1 tablespoon sugar. With a wooden pestle or spoon, smash the lime with the sugar. You want to pulverize it enough to extract most of the lime's juice. Leaving the quartered lime in the glass, add one shot of cachaça (I like Nêga Fulô brand the best) and 1/2 cup crushed ice. Stir well and garnish the glass with a slice of lime. For a more effervescent preparation, you can also use lemon-lime soda in place of the limes, substituting one cup of the soft drink.

To my mind, a piña colada is the ultimate poolside or patio beverage. And it's really simple to make. In a blender, combine 2 ounces light rum, 5 ounces pineapple juice, 2 ounces coconut cream (hint: the coconut cream, and coconut milk in the Thai section of the supermarket are less expensive than products like Coco Lopez) and 1 cup crushed ice. Blend at high speed, pour into a tall cocktail glass and garnish with a pineapple slice. Try to forget about the calories; you look fabulous in that swimsuit!

Somehow, during my college days, I managed to acquire a fetish for frozen banana daiquiris. They're simple to make: combine the following in a blender: 1/2 small ripe banana, 2 ounces light rum, 1/2 ounce banana liqueur (or try coffee liqueur for a change of pace), 2 tablespoon fresh lime juice, 1/2 cup crushed ice. Blend at high speed until smooth and serve in a shallow old-fashioned Champagne glass (called a coupe) or margarita glass. Garnish with a chunk of banana.

My favorite sip of summer is also probably the simplest: pastis, as served in Provençe. Just pour 1/2 cup or so (exact amounts aren't necessary here) of French pastis, preferably Ricard, into a chilled glass over ice and dilute with an equal amount of water; from the tap is just fine. The concoction will turn cloudy in the glass, but your outlook will remain clear and sunny.