Page 13 of 23
FROLF & PUTT
A 9-iron isn't always needed for a hole in one
By Robby Poffenberger
comments@cityweekly.net
Try saying "frolf" out loud and with a straight face. Or telling your bros to meet you for a round of "Putt-Putt." Whatever you call 'em, the games are a blast and ideal for playing with friends and family.
For the "go big or go home" folks, these games also can be highly competitive. Disc golf, or "frolf," has its own competitions, discs, regulations and safety rules (because who wants to take a flying Frisbee to the head?). And for those who love their dimply balls and putters, playing a couple rounds at one of the area's elaborately themed miniature-golf courses may prove surprisingly challenging.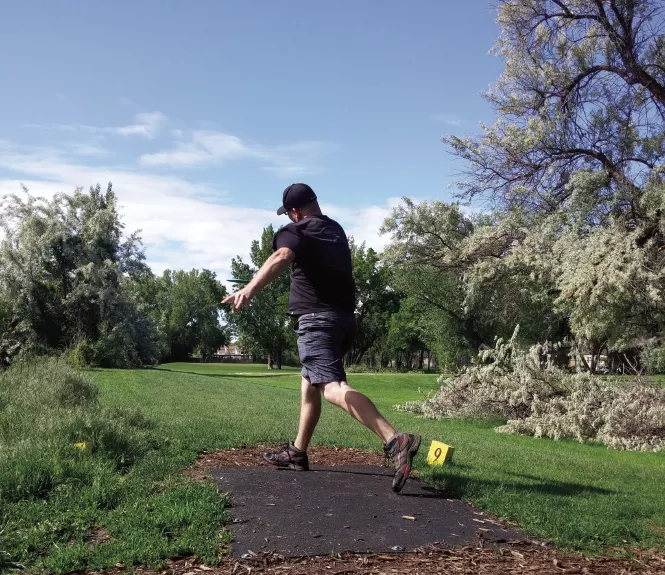 So, go ahead and laugh at the notion of whirling discs and putting at windmills. It's supposed to be fun. But spending your summer playing at the diverse and creatively imagined courses below may bring out the Olympian in you.
Where to Huck & Duck
Roots Disc Golf Course in the Rose Park area is fresh on the scene, officially opening in November 2014. It has a ball-golf-course feel to it because, well, it used to be a ball golf course, but it's becoming a go-to destination for frolf-ers. The grass is well kept and the water won't be much of a factor—no need to bring your waders. 1250 N. Redwood Road, Salt Lake City (See "Get Back to Your Roots," p. 62)
Creekside Park has been the core frolf course since Utah's scene came to existence. Scattered trees and moderate hills keep the scenic course interesting, though the unofficial Hole 21 offers a chance to practice under a pavilion before getting serious. It's still a local favorite, so watch out for a crowd. 1664 E. Murray-Holladay Road (4800 South), Holladay
University of Utah's frolf course is beginner-friendly with a green of only nine holes after being cut in half about a year ago. It comes with the usual pros and cons of a U of U facility: Lovely views of the city and mountains being the pros, but parking may be a problem. The Trax red line will take you right to it. Many note the course for its lack of foot traffic—in other words, fewer moving targets. 101 Wasatch Drive, Salt Lake City
Valley Regional
This Taylorsville park will have plenty of patrons engaged in things other than frolfing, but the variety of shots and solid length of the course have many local enthusiasts singing its praises. It might be a quieter alternative to nearby Creekside. 5084 S. 2700 West, Salt Lake City
Solitude Mountain Resort
Aptly named Solitude offers dual enjoyment: Play the course, hike down the mountain. Frolfers rave about this course due to its mountainous setting. The course starts at 9,000 feet and winds along the mountainside for 18 holes. There's a lot of buzz in particular about the 1,200-foot Hole 18, which has a 400-foot vertical drop and takes quite the huck to conquer. Just keep a close eye on your disc so you don't lose it. Frolfers can pay $10 for the lift or hike half a mile to hole 1 for free. Solitude Ski Resort, 12000 Big Cottonwood Canyon, SkiSolitude.com
Where to Putt Your Butt Off
Mulligans Golf & Games
Adjacent to a popular driving range, these courses are known for their lack of the usual wear-and-tear sported by other family courses. No themes, no neon lights—just simple, engaging mini-golf. Some holes are surprisingly challenging for real enthusiasts. 692 W. 10600 South, South Jordan, 801-254-3377, Mulligans-South.com, Cost: $5-$7, Open: April-October
Boondocks Fun Center—Draper & Kaysville
Think you have thick skin? See if you can handle the tiki head at the end of the course that heckles you for missing. A 30-foot volcano can also "erupt" at any time, so the atmosphere is pretty intense for mini golf. These sister facilities offers two courses apiece for your putt-putt pleasure. 75 East Southfork Drive, Draper, 801-838-9800; 525 S.Deseret Drive, Kaysville, 801-660-6800; Boondocks.com, Cost: $7, Open: May-August
Swan Lakes Golf Course
This outdoor course boasts fancier landscaping than most of its kind around the state, and the good lighting allows for games to be played well into the evening—the course closes at 10. 850 N. 2200 West, Layton, 801-546-1045, SwanLakesGolf.com, Cost: $4-$5, Open: March-November
Eagle Lake
The course carries a theme called The Mining Adventure, complete with waterfalls, streams and mountains—yes, mountains, the highest peak reaching 12 feet in altitude. It's designed to optimize family fun and improve the most serious golfer's short game. Eagle Lake Golf Courses, 756 West Old Mill Lane, Kaysville, 801-825-3467, EagleLake-Golf.com, Cost: $5-$6, Open: Year round, weather permitting
Cherry Hill
The website boasts that it's one of the most challenging courses in the state. True or not, it supplies all the kitsch-y wonders of the classic mini-golf experience: Windmills, castles, waterfalls and all. At summer's end, the course transforms to Scary Hill with all the spooky trimmings. 1325 S. Main, Kaysville, 801-451-5379, Cherry-Hill.com, Price: $6.50, Open: May-Sept. 12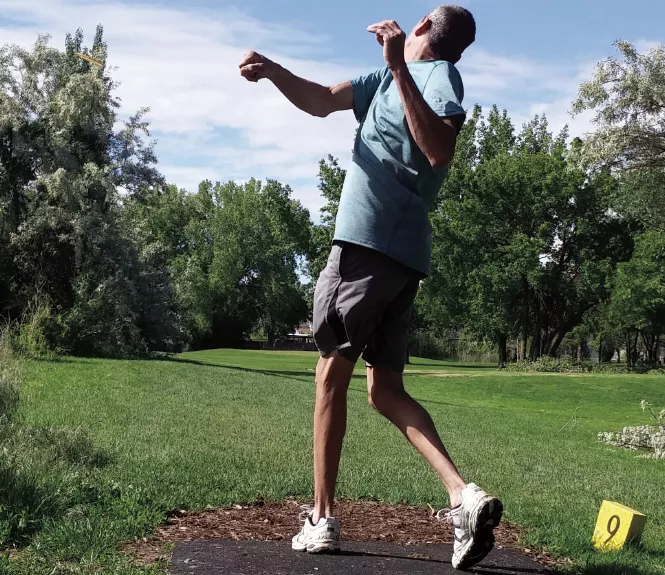 Get Back to Your Roots in Rose Park.
Rose Park is a nice, quiet neighborhood and the Roots Disc Golf Course (1200 N. Redwood Road) is a nice, quiet course that's great for families thanks to the hardcore disc golfers who endeavor to keep it that way. The golfers worked to get a grant from the city to restore the course—which was Utah's first, until it was converted to ball golf in 1986—to its past glory. Now the lush, green course is bustling on weekdays and weekends, a favorite of avid disc-ers and a popular draw for families keen to play this fun, free-to-play, fast-growing sport.
—Randy Harward