Page 23 of 23

HOMAGE TO THE SUN
How doing nothing on the Fourth of July is plenty
By Colby Frazier
cfrazier@cityweekly.net

Even though I'm old now, the word "summer" still holds some magic. It's a time of possibility and freedom, when being outside is comfortable—and by "being," I mean doing anything and everything outside.
But summer has one huge problem—it tends to fill up with too much fun stuff. And when that occurs, it can breed a secondary problem: doing too much fun stuff. A glut of fun can be just as terrible as doing no fun stuff. Everyone knows what it feels like to teeter on the brink of fun overload. It is seen on the faces of mothers and fathers who drag their children to swimming lessons, baseball games, birthday parties and fireworks displays—all in the same day. It is an ailment that young adults encounter when torn between going to this party or that party and then to a bar or a concert and then to yet another party. And for the child wailing in the backseat of a searing hot car on the way home from the carnival, too much fun can be identified by the number and color of ice-cream stains on a face.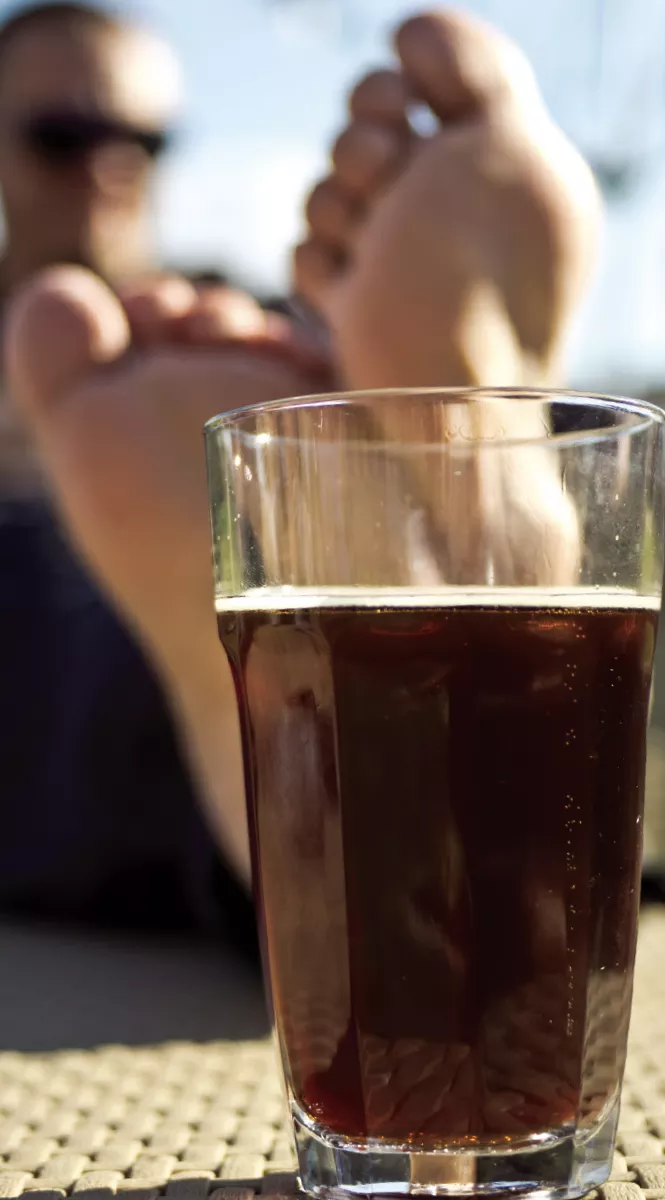 After too many summers of doing too much fun stuff, I decided two years ago that I would take one day of summer—the Fourth of July—and do nothing.
The first year went really well. My wife and daughter were out of town, so I didn't have to worry myself with other people's fun stuff. I contacted a friend, and we planned a small barbecue, during which we would do nothing more than cook meat, drink beer and watch the sun travel across the weary blue sky.
In order to honor the day of nothingness, we each did our shopping a day early. My pal bought a tri-tip—my favorite style of cow to heat up and eat—and I brought 5 gallons of beer. The usual side dishes, like chips and salsa, were consumed.
The sun marched across the sky and beat down on my reddening arms. I stared it down, sure of myself, cocky in my approach to living this day. I watched my pal's dog, Banjo, bark and jump at birds. I marveled at my friend's mighty garden with its shining bright-green leaves, the vines already heavy with the year's crops.
As we drank our beers and ate our food, we laughed about our wisdom in choosing to do nothing. I knew that beyond this fenced-in patch of yard I sat in, hordes of people in Salt Lake City were running in road races, standing in food lines, sitting in traffic and watching parades. "Not me—never again," I thought, as I watched the sun dip westward.
As the evening cooled, the boom of fireworks filled the air. From my perch in the back yard, I could not see the spectacle, but the sounds were vivid and jarring. For several more hours, we sat. Friends, thwarted in their attempts to convince us to visit them, visited us. There was talk of patronizing a bar, but we stayed true to our day and remained stuck in our seats.
Though my skin was substantially sunburned, I resolved to repeat this tradition the following year. My wife and daughter were on board. As if preparing to observe the Sabbath, we made our preparations and fortifications the day before. I invited all of my co-workers and friends over to experience this event, urging them to remain in their seats, or very near their seats, until the day expired. Many people came, and without taking a poll, many seemed to enjoy the lazy ambiance of sitting quite still in one place for several hours.
As this summer approaches, the usual long list of fun stuff is once again piling high. It will take a surprising amount of effort each day to shield myself from taking on too much fun. On the Fourth of July, though, when everyone else is red-lining, I'll be stuck in some chair with a beverage, paying homage to simplicity.