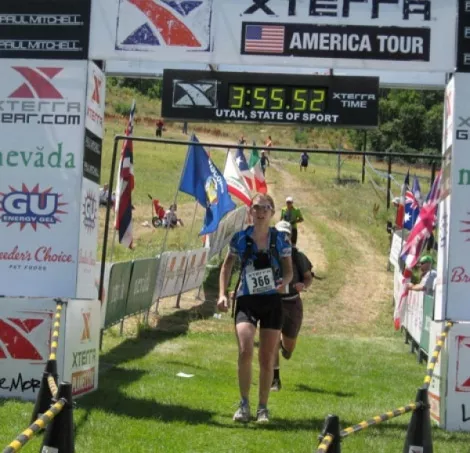 It will soon be glorious summer, with the whole world of outdoor action open to your every whim. Go hiking, go biking, go up to Snowbird and go skiing. But, over many years of being a recreational athlete, I've learned important lessons that are helpful whether you intend to win, to survive or just to have fun. Let me share my top five with you.
1. If you're pushing yourself the next day, pay attention to your ingestion the night before. It's no fun being on your bike for a race, or even a group ride, if your bladder is screaming for attention. That means minimize the beer the night before, and minimize the coffee in the morning. But, even a slight bit of dehydration will slow down your muscle reaction and decrease your energy. A big drink just before you take off for action won't cut it, because liquid needs time to get into all the muscles and tissues. Make sure to begin hydrating your body the day before. Also, remember that meat is harder to digest and takes longer to move out than carbs. That plate of pasta will work its way through your system overnight, but you may still be digesting some of that huge steak the next morning, when you want all your energy for your activity.
2. Cross-train. Don't just practice your sport or your favorite activity, and don't just depend on the gym to get in shape for it. Trying a different activity will train your body in different ranges of motion, improving both your balance and your precision, making you a better athlete. If you're a road cyclist, rent a mountain bike and try some single track. If you're a runner, get a cheap pair of inlines at Play It Again Sports and skate around an empty parking lot or along the miles of smooth asphalt on the Jordan River Parkway. Try a climbing-gym session to build working arm strength and reach; that will help you in all ball sports.
3. Have an emergency backup. You may never fall and break something. But if you do, it's a whole lot less of a problem if you have a backup system in place. For example, who will drive your car home? If you need to go to the emergency room, who can you call to take care of kids, pets or getting you a change of clothes? If the doctor has to cut your bike shorts off, who will get you a change of clothing? Even more important, protect yourself against lost keys. Stash a full set someplace where they can be easily retrieved, like buried in a neighbor's backyard in a waterproof container (they can bury a set of theirs in your backyard).
4. Update your protection. How long have you had that old helmet? Ever crashed on it? If it's old or has been in an impact, get a new one. How about your sunglasses? You may have paid a lot for those cool shades, but maybe it's time for some new ones, especially if there are tiny scratches in the lens. Also, sunscreen and lip block don't last. The UV protection becomes ineffective after about two years, and you don't know how long it sat in the store before you purchased it. So, even if you still have a big thing of sunscreen or an unopened tube of lip block from last year, toss 'em and buy new stuff. Ten bucks or so a year is a small price to pay for skin-cancer prevention.
5. Train like it's your religion. Even if you're not a weekend warrior, it's fun to be active in the outdoors. But your physical energy can be compared to a downward spiral in waiting: the less active you are, the less energy you'll have. The more you sit, the more you'll want to sit. Force yourself to work your body away from both your gym and your neighborhood. Once you're past the physical protests of inertia, activity will be more fun and make you a lot more youthful.