Dance Time In Park City
The "dancing" begins this week, with Slamdance and Sundance and assorted other mini-fests, and every joint in Park City is packed with high-powered Hollywood types. If you're going up and are unfamiliar with the scene, here's a list of better bars in Salt Lake City's Summit County stepsister.
Downstairs, 625 Main
This is one club that has "star power" all year long, courtesy of Hollywood owner Danny Masterson and Co. "Dance" season is no exception, with extra glitter and glitz in attendance.
Star Bar, 268 Main
Slamdance threw some killer parties that Club Matters attended at this venue in 2010, and we hope to see the same again from this other downstairs PC joint that this year is hosting the House of Blues room.
The Sidecar, 333 Main
You can check out DJ Knucklz as he spins on his regular Saturday nights here, though he may be absent, playing some fancy resort parties when the horde descends on the dirty snow up on Main.
Harry O's, 427 Main
Snoop Dogg & Lil Jon (Jan. 20) and Lauryn Hill (Jan. 26) are among the acts slated to play PC's most recognized venue. And yes, all those shows will sell out, as they are annually the hottest and most expensive open-to-the-public events during Sundance. Got tickets yet? Good luck.
W Lounge About: Stir Fridays & Indie Music Wednesdays
Enjoy the view when Stir Fridays "Girls Night Out" all-ladies lineup pops off this Friday with ChicBangs and Cedes spinning alongside the debut of newcomer DJ Mama Beatz (Mame from Brooklyn) as she busts up the floor good at the W Lounge, 358 S. West Temple.
The other nights of the week are killer, too, as we saw when we checked out Wednesday's "Indie Music Never Hurt Anyone" recently—which isn't an honest title if you include overdoses, but we digress.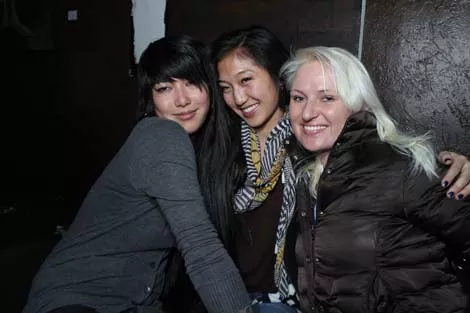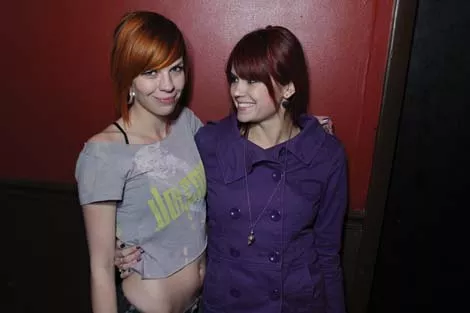 Hot Shots from W Lounge:
1. Jamie Hashimoto, Lesley Hashimoto, Tiffiny Hilman
2. Bartender Sam Stinson
3. Christie Golightly, Brittany Dodd
We want to keep Utah up to speed on local nightlife. Submit tips about club openings, closures, remodels, special events, drink recipes and noteworthy changes to comments@cityweekly.net.