If you're in town for the film festivals and find yourself wandering about in the valley, here are some of our favorite weekly events/activities and the places to find them.
Huka Bar: Still Puffin'
It seems you can still smoke indoors in Utah—well, hookahs at least. Tokin' Tuesday at Huka Bar (151 E. 6100 South) has the answer for those wondering where to relax in a hookah's welcoming coils. DJ Seanny Boy spins as you enjoy half-off hookah and nicely priced drinks. Call Aimee for booth reservations at 801-281-4852.
Fat's: Sugarhouse Hustle
The American Poolplayers Association (APA) is active in Utah and has a Wasatch division that's full of players who compete each week at several bars around town, including The Devil's Daughter and Fat's Grill & Pool (2182 S. Highland Drive). Teams with names like Goldilocks, The Three Blairs and Team Shenanigans play for serious stakes and a shot at being chosen as Utah's representatives at the national APA tournament in Las Vegas. Visit PoolPlayers.com for more information about the APA. If you're not the competitive type and prefer nice, gentlemanly bouts, Fat's has 13 tables to help you knock some back—balls, and beers.
Lucky 13: Big Shiny's Geek Chic
Sure, you have a lot of options for pub quizzes in town. This local innovation, The Big Shiny Geek Show Pub Quiz, features carefully concocted questions on all things geek chic courtesy of The Big Shiny Robot and Geek Show Podcast crews—including writer and quiz-query creator Jeff Vice. It takes place at Lucky 13 (135 W. 1300 South) on Wednesdays starting at 8:30 p.m.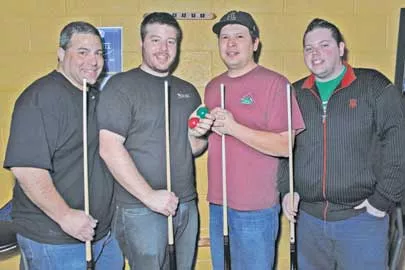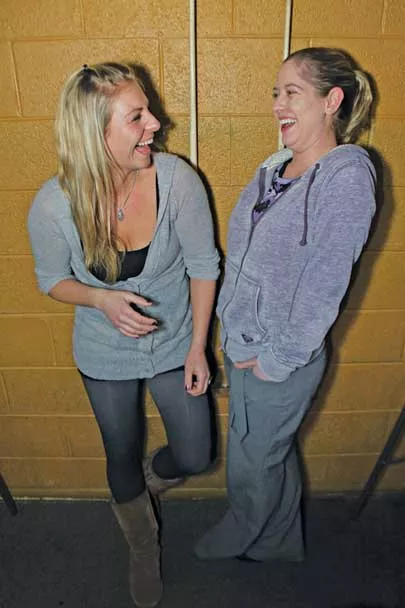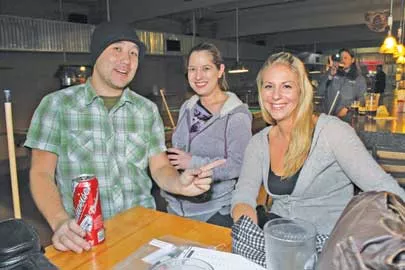 Pics from Fat's Grill & Pool:
1. Goldilocks and The Three Blairs: James Blair, Nathan Blair, Will Joe, Eric Blair
2. Janelle Mallen, Sarah Reifsyneider
3. Patrick Oki, Sarah Reifsyneider, Janelle Mallen
We want to keep Utah up to speed on local nightlife. Submit tips about club openings, closures, remodels, special events, drink recipes and noteworthy changes to comments@cityweekly.net.
Twitter: @JonPaxton