That's why we're here to help. This year, City Weekly takes a glance at the Sundance 2011 lineup through a series of showdowns—direct competitions between films that might appeal to the same general audience. There has to be a way to make a selection when more than one movie takes a swipe at religious conservatism, or three documentaries profile legendary musical stars. And our set of thoroughly arbitrary judgment criteria is that way.
>> Film Festival 2011 Coverage, Blogs & Reviews <<

So sit back and let us do all the heavy lifting before you buy that ticket or gamble on that wait-list line. Sundance's showdowns just got a little bit easier to figure out. —Scott Renshaw
PORTRAIT OF A POTHEAD SLACKER
Recent Sundance parallel: Smiley Face (2007)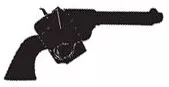 My Idiot Brother (Premieres)
Premise: After serving time for selling pot, Ned (Paul Rudd) successively moves in with each of his three sisters as he tries to get back on his feet. His best intentions quickly bring the family to the cusp of chaos and, ultimately, the brink of clarity.
Track Record: Director Jesse Peretz made the 2006 comedy The Ex with Zach Braff, Amanda Peet and Jason Bateman.
Familiar Faces: Rudd (Dinner for Schmucks), Elizabeth Banks (Scrubs), Zooey Deschanel (500 Days of Summer), Emily Mortimer (Shutter Island)
The Case in Favor: A comedic showcase for Rudd seems like a good bet—and that supporting cast isn't too shabby either.
The Case Against: If you were one of the 12 people who actually saw The Ex, you wouldn't have to ask.
Lord Byron (Next)
Premise: When he's not pursuing women, Byron is smoking weed and loafing around. But he's grown restless in his middle age and feels the need to escape—he just doesn't know where to go.
Track Record: Director Zack Godshall has made a couple of small independent films, including the 2007 Sundance entry Low and Behold.
Familiar Faces: Most of the cast is making its feature-film debut.
The Case in Favor: No previous baggage like The Ex.
The Case Against: Low-budget slacker comedies have often reeked of a wannabe filmmaker with nothing particularly interesting to say.
THE VERDICT: My Idiot Brother in a fairly close race. We'll take our chances on Rudd's considerable talents, though Lord Byron offers a cleaner slate with a potential for discovery. (Scott Renshaw)
IT'S THE END OF THE WORLD AS THEY KNOW IT (BUT THEY'RE IN LOVE)
Recent Sundance parallel: Right at Your Door (2006)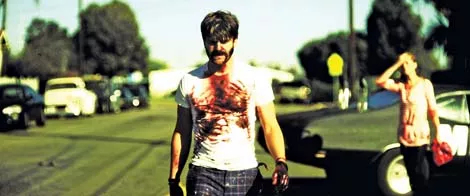 Bellflower (Next)
Premise: Two friends who spend their time preparing for the end of the world are joined by the young woman one of them falls for, beginning a journey of betrayal, love, hate and extreme violence more devastating than any of their apocalyptic fantasies.
Track Record: Director/writer/star Evan Glodell is making his first feature film.
Familiar Faces: All three of the lead actors are making their feature-film debuts.
The Case in Favor: They had me at "journey of betrayal, love, hate and extreme violence."
The Case Against: A rookie filmmaker taking a stab at an ultra-violent road trip could indicate somebody just interested in flashy nihilism, or a de facto remake of Natural Born Killers.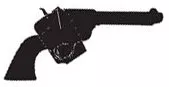 Perfect Sense (Premieres)
Premise: A poetic and magnetic love story about two people who start to fall in love just as the world begins to fall apart.
Track Record: Director David Mackenzie has been at Sundance previously in 2004 (with the Ewan McGregor drama Young Adam) and 2009 (Ashton Kutcher as a gigolo in Spread).
Familiar Faces: McGregor, Connie Nielson (Gladiator), Eva Green (Casino Royale).
The Case in Favor: You've got to like the funky sensibility that would build a story of global pandemic around people who start crying uncontrollably or losing their sense of smell.
The Case Against: The so-so reception for Mackenzie's previous films doesn't inspire great confidence.
THE VERDICT: Perfect Sense by a (smell-less) nose. Mackenzie hasn't exactly dazzled with his previous films, but something about the film guide description for Bellflower sends up red flags warning of someone trying way too hard to be cool and awesome. (Scott Renshaw)
ALTERNATIVE SEXUALITY FROM CONSERVATIVE CULTURES
Recent Sundance parallel: Undertow (2010)
A Few Days of Respite (World Dramatic)
Premise: After escaping Iran, where their relationship means a death sentence, gay partners Hassan and Mohsen make it to France. While stopped in a small town to await their train to Paris, Mohsen befriends the lonely but warm Yolande, who offers him the possibility of a peaceful life.
Track Record: Algerian-born filmmaker Amor Hakkar's only previous feature, The Yellow House (2008), did not receive a U.S. release.
Familiar Faces: Marina Vlady (Yolande) has had a 50-year career in French and Italian films, including The Conjugal Bed and Splendor, as well as Orson Welles' Chimes at Midnight.
The Case in Favor: Setting the story after the protagonists have already escaped persecution promises focus more on character dynamics than the evils of intolerance.
The Case Against: Sounds like the kind of low-key drama that, if not handled deftly, could slide from satisfying to yawn-inducing.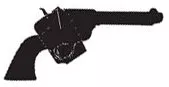 Circumstance (U.S. Dramatic Competition)
Premise: In Tehran, teenager Atafeh and her best friend, Shireen, are experimenting with their burgeoning sexuality; Atafeh's brother, Mehran, returns from drug rehab and joins the morality police, becoming obsessed with his sister's developing intimate relationship.
Track Record: It's the first dramatic feature for director Maryam Keshavarz, but she explored young Iranians breaking free of conventional expectations in her 2004 documentary The Color of Love.
Familiar Faces: Feature debut for many of the cast members; Reza Sixo Safai had a small role on an episode of The Mentalist.
The Case in Favor: The filmmaker clearly seems to be passionate about the subject matter.
The Case Against: Passion like that can often translate into not recognizing when the story is simply turning into a pedantic plea for tolerance.
THE VERDICT: Circumstance may be a crowd-pleaser for left-leaning Sundance audiences, but it feels more like a message than a movie. We're trusting A Few Days of Respite to handle similar subject matter with considerably more subtlety and character-based appeal. (Scott Renshaw)