That's why we're here to help. This year, City Weekly takes a glance at the Sundance 2011 lineup through a series of showdowns—direct competitions between films that might appeal to the same general audience. There has to be a way to make a selection when more than one movie takes a swipe at religious conservatism, or three documentaries profile legendary musical stars. And our set of thoroughly arbitrary judgment criteria is that way.
>> Film Festival 2011 Coverage, Blogs & Reviews <<

So sit back and let us do all the heavy lifting before you buy that ticket or gamble on that wait-list line. Sundance's showdowns just got a little bit easier to figure out. —Scott Renshaw
PORTRAIT OF A POTHEAD SLACKER
Recent Sundance parallel: Smiley Face (2007)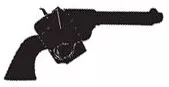 My Idiot Brother (Premieres)
Premise: After serving time for selling pot, Ned (Paul Rudd) successively moves in with each of his three sisters as he tries to get back on his feet. His best intentions quickly bring the family to the cusp of chaos and, ultimately, the brink of clarity.
Track Record: Director Jesse Peretz made the 2006 comedy The Ex with Zach Braff, Amanda Peet and Jason Bateman.
Familiar Faces: Rudd (Dinner for Schmucks), Elizabeth Banks (Scrubs), Zooey Deschanel (500 Days of Summer), Emily Mortimer (Shutter Island)
The Case in Favor: A comedic showcase for Rudd seems like a good bet—and that supporting cast isn't too shabby either.
The Case Against: If you were one of the 12 people who actually saw The Ex, you wouldn't have to ask.
Lord Byron (Next)
Premise: When he's not pursuing women, Byron is smoking weed and loafing around. But he's grown restless in his middle age and feels the need to escape—he just doesn't know where to go.
Track Record: Director Zack Godshall has made a couple of small independent films, including the 2007 Sundance entry Low and Behold.
Familiar Faces: Most of the cast is making its feature-film debut.
The Case in Favor: No previous baggage like The Ex.
The Case Against: Low-budget slacker comedies have often reeked of a wannabe filmmaker with nothing particularly interesting to say.
THE VERDICT: My Idiot Brother in a fairly close race. We'll take our chances on Rudd's considerable talents, though Lord Byron offers a cleaner slate with a potential for discovery. (Scott Renshaw)
IT'S THE END OF THE WORLD AS THEY KNOW IT (BUT THEY'RE IN LOVE)
Recent Sundance parallel: Right at Your Door (2006)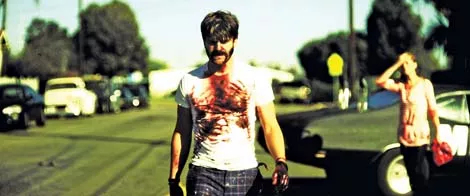 Bellflower (Next)
Premise: Two friends who spend their time preparing for the end of the world are joined by the young woman one of them falls for, beginning a journey of betrayal, love, hate and extreme violence more devastating than any of their apocalyptic fantasies.
Track Record: Director/writer/star Evan Glodell is making his first feature film.
Familiar Faces: All three of the lead actors are making their feature-film debuts.
The Case in Favor: They had me at "journey of betrayal, love, hate and extreme violence."
The Case Against: A rookie filmmaker taking a stab at an ultra-violent road trip could indicate somebody just interested in flashy nihilism, or a de facto remake of Natural Born Killers.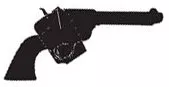 Perfect Sense (Premieres)
Premise: A poetic and magnetic love story about two people who start to fall in love just as the world begins to fall apart.
Track Record: Director David Mackenzie has been at Sundance previously in 2004 (with the Ewan McGregor drama Young Adam) and 2009 (Ashton Kutcher as a gigolo in Spread).
Familiar Faces: McGregor, Connie Nielson (Gladiator), Eva Green (Casino Royale).
The Case in Favor: You've got to like the funky sensibility that would build a story of global pandemic around people who start crying uncontrollably or losing their sense of smell.
The Case Against: The so-so reception for Mackenzie's previous films doesn't inspire great confidence.
THE VERDICT: Perfect Sense by a (smell-less) nose. Mackenzie hasn't exactly dazzled with his previous films, but something about the film guide description for Bellflower sends up red flags warning of someone trying way too hard to be cool and awesome. (Scott Renshaw)
ALTERNATIVE SEXUALITY FROM CONSERVATIVE CULTURES
Recent Sundance parallel: Undertow (2010)
A Few Days of Respite (World Dramatic)
Premise: After escaping Iran, where their relationship means a death sentence, gay partners Hassan and Mohsen make it to France. While stopped in a small town to await their train to Paris, Mohsen befriends the lonely but warm Yolande, who offers him the possibility of a peaceful life.
Track Record: Algerian-born filmmaker Amor Hakkar's only previous feature, The Yellow House (2008), did not receive a U.S. release.
Familiar Faces: Marina Vlady (Yolande) has had a 50-year career in French and Italian films, including The Conjugal Bed and Splendor, as well as Orson Welles' Chimes at Midnight.
The Case in Favor: Setting the story after the protagonists have already escaped persecution promises focus more on character dynamics than the evils of intolerance.
The Case Against: Sounds like the kind of low-key drama that, if not handled deftly, could slide from satisfying to yawn-inducing.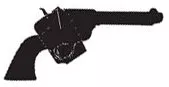 Circumstance (U.S. Dramatic Competition)
Premise: In Tehran, teenager Atafeh and her best friend, Shireen, are experimenting with their burgeoning sexuality; Atafeh's brother, Mehran, returns from drug rehab and joins the morality police, becoming obsessed with his sister's developing intimate relationship.
Track Record: It's the first dramatic feature for director Maryam Keshavarz, but she explored young Iranians breaking free of conventional expectations in her 2004 documentary The Color of Love.
Familiar Faces: Feature debut for many of the cast members; Reza Sixo Safai had a small role on an episode of The Mentalist.
The Case in Favor: The filmmaker clearly seems to be passionate about the subject matter.
The Case Against: Passion like that can often translate into not recognizing when the story is simply turning into a pedantic plea for tolerance.
THE VERDICT: Circumstance may be a crowd-pleaser for left-leaning Sundance audiences, but it feels more like a message than a movie. We're trusting A Few Days of Respite to handle similar subject matter with considerably more subtlety and character-based appeal. (Scott Renshaw)
NERDY LONER TEENAGERS TRY TO GET SOME
Recent Sundance parallel: Rocket Science (2007)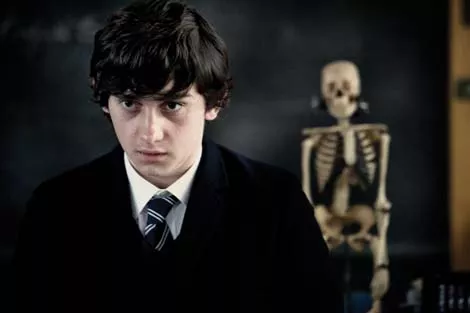 Submarine (Spotlight)
Premise: 15-year-old Oliver carries a briefcase, peruses the dictionary regularly for new words, and suspects his mother of having an affair with their New Age neighbor. But foremost on Oliver's mind is finding a girlfriend.
Track Record: Director Richard Ayoade is a comedian best known for British television's The IT Crowd and Man to Man with Dean Learner, with a few TV episodes and music videos to his credit. This is his first feature.
Familiar Faces: Supporting players Paddy Considine (The Bourne Ultimatum) and Sally Hawkins (Happy Go Lucky, Made in Dagenham) may be familiar to regular watchers of British film.
The Case in Favor: The Joe Dunthorne novel on which the film is based has plentiful Nick Hornby-by-way-of-Wales charms, and Ayoade is a cult favorite among fans of Brit comedy.
The Case Against: It might prove difficult to capture the novel's first-person voice in cinematic form; Ayoade might know what's funny, but that doesn't mean he knows how to make a movie.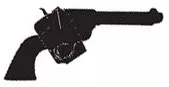 Homework (U.S. Dramatic Competition)
Premise: George (Freddie Highmore), a smart teenage loner, has made it to his senior year despite the fact that he has never completed an assignment; Sally (Emma Roberts) hides her melancholy behind the protective mask of popularity. An unlikely connection blooms as these kindred spirits bond over troubled parental relationships.
Track Record: It's the first feature for writer/director Gavin Wiesen, whose only previous credit is the 2008 short Kill the Day.
Familiar Faces: Highmore, graduating from child roles in Charlie and the Chocolate Factory and Finding Neverland; Roberts (It's Kind of a Funny Story).
The Case in Favor: Intriguing prospect of seeing whether Highmore's precocious acting skills continue to mature.
The Case Against: It sounds like a lot of indie quirkiness for an inexperienced filmmaker to mold into something that won't be grating; historical kid-actor odds not exactly in Highmore's favor.
THE VERDICT: What we do know about Submarine—Ayoade's comedic sensibility, the supporting cast and Dunthorne's book—is enough to provide solid expectations. And for some reason, oddball characters with British accents generally prove more ingratiating than oddball characters with American accents. (Scott Renshaw)
AWESOME "IT'S ALL RIGHT THERE IN THE TITLE" HIGH CONCEPTS
Recent Sundance parallel: Tucker and Dale vs. Evil (2010)
Codependent Lesbian Space Alien Seeks Same (Midnight)
Premise: Three lesbian aliens are sent to Earth. Their mission? To have their hearts broken by earthlings so their overactive emotions won't destroy the ozone of their planet.
Track Record: This is the first feature for writer/director Madeleine Olnek; her shorts Holdup (2006) and Countertransference (2009) have appeared at previous festivals.
Familiar Faces: Jackie Monahan is a stand-up comic seen on gay-themed networks; supporting player Alex Karpovsky is in the current indie comedy Tiny Furniture.
The Case in Favor: The description of Ed Wood-like low-budget special effects sounds endearing.
The Case Against: "Black-and-white DIY lesbian romantic comedy" sounds a bit too much like Go Fish—which may be a compliment for some, but not from our perspective.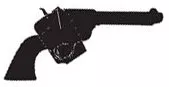 Hobo With a Shotgun (Midnight)
Premise: A hobo hops from a train with dreams of a fresh life in a new city, but instead finds himself trapped in an urban hell. When he witnesses a brutal robbery, he realizes the only way to deliver justice is with a shotgun in his hands and two shells in the chamber.
Track Record: First feature for director Jason Eisener, but this becomes the second feature expanded from one of Grindhouse's fake trailers, and Eisener's hilarious 2008 short Treevenge played at Sundance in 2008
Familiar Faces: Action/exploitation icon Rutger Hauer (The Hitcher) as The Hobo.
The Case in Favor: Treevenge suggests that Eisener is likely to lace his ass-kicking with copious dollops of black humor.
The Case Against: This is a movie with Rutger Hauer as its protagonist.
THE VERDICT: Hobo With a Shotgun by a couple of lengths. A specialized audience is bound to find more humor in Lesbian Space Alien, but the combination of B-movie anti-heroism and Eisener's sensibility feels like a no-brainer. (Scott Renshaw)
THE RELIGIOUS TURN TO ROCK MUSIC
Recent Sundance parallel: The Taqwacores (2010)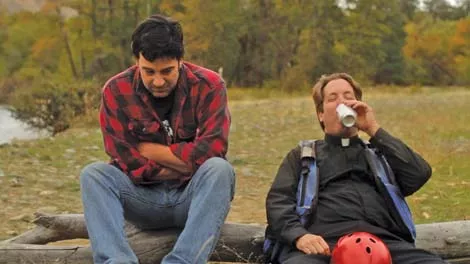 The Catechism Cataclysm (Midnight)
Premise: A priest with diminishing interest in Catholicism reconnects with his metalhead friend from high school. The two embark on a canoeing trip in which they reflect upon the directions their lives took.
Track Record: Director Todd Rohal's last film, The Guatamalan Handshake (2006), played at Slamdance.
Familiar Faces: Steve Little, who plays Kenny's sidekick Stevie in Eastbound & Down; Walter Dalton, who some may remember as the security guard from Wendy and Lucy.
The Case in Favor: Dalton is forever a bright spot after his work in Wendy and Lucy.
The Case Against: Unless you've seen The Guatamalan Handshake, all you have to go on is the film's YouTube trailer, which is nothing but a bunch of shots played in reverse. And who knows how much we'll see of Dalton.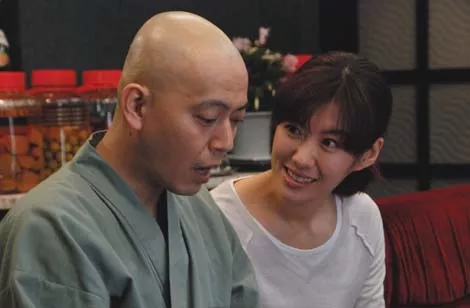 Abraxas (World Dramatic)
Premise: A Buddhist who was once a punk rocker has a crisis of faith. After a public breakdown, he realizes the importance of music in his life and decides to put on a show.
Track Record: Director Naoki Kat made Konjaku monogatari: The new edition. We don't know if this is a good or bad thing.
Familiar Faces: Actress Reiko Kusamura appeared in Shall We Dance (1996) and The Twilight Samurai (2002). Several other cast members have lengthy filmographies, but not much of their work has been released stateside.
The Case in Favor: It isn't every day we Americans get to look at Buddhism from a perspective other than "look how holy it all is."
The Case Against: He puts on a concert? This could be a tedious "let's get the band back together" thing. The last Sundance film with heavy references to Buddhism, The Clone Returns Home, proved rather confusing for those with no background in the religion.
THE VERDICT: The safer bet has to be Abraxas, but The Catechism Cataclysm presents a high-risk/high-reward situation. Sure, a film that attempts to meld a zany canoe trip, a metalhead, a priest and, oh yeah, Mark Twain, could be a disaster, but it could be kind of great. (Jeremy Mathews)
ENTERING WOMANHOOD IN A FORGOTTEN TOWN
Recent Sundance parallel: Winter's Bone (2010)
Benavides Born (U.S. Dramatic)
Premise: A high school senior wants to get out of her "forgotten South Texas town." But she can't afford to go to college in Austin unless she wins the State Powerlifting Championship and the scholarship that comes with it.
Track Record: Director Amy Wendel won awards at the Nashville and Ojai film festivals for her short films.
Familiar Faces: Star Corina Calderon has no credits. Julio Cedillo appeared in The Three Burials of Melquiades Estrada and Prison Break. Julia Vera is a go-to actress when TV shows (The X-Files, countless others) need an old Latina woman.
The Case in Favor: It's a story about perseverance that will either fill you with optimism or depress the hell out of you, depending how the plot turns out. And it could introduce some young talent.
The Case Against: For every hidden gem at Sundance, there's an unimaginitively made, amateurishly acted slog. You won't know which one you're watching until the lights go down.
Attenberg (Spotlight)
Premise: This Greek film follows Marina, who lives in a once-booming, now deserted industrial town with her dying father, an architect who designed the town around a high rise apartment. Marina has yet to find a direction in life—she only knows she loves her home, even if it's an experimental development with no remaining function.
Track Record: Director Athina Rachel Tsangari's last film won Best Narrative Feature at the New York Underground Film Festival in 2000. She also served as associate producer on the divisive Dogtooth, which made several 2010 top-10 lists.
Familiar Faces: Giorgos Lanthimos, director of Dogtooth, is as recognizable as the cast members get.
The Case in Favor: In 2010, Sundance's new Spotlight sidebar proved the safest bet for quality of all of the festival's categories. While the festival generally focuses on premieres, Spotlight showcases films that have already splashed at other festivals.
The Case Against: Sometimes watching a movie about someone finding their way in life is the same thing as watching someone be a jerk for two hours.
THE VERDICT: Attenberg has already proved popular with festival audiences, and the architectural oddity of its setting makes it a little more intriguing than Your Average Small Texas Town. (Jeremy Mathews)
FUN WITH FUNDAMENTALISM
Recent Sundance parallel: Saved (2004)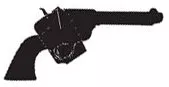 Higher Ground (U.S. Dramatic)
Premise: An insecure woman joins a small fundamentalist community, then has a crisis of faith that turns her life into chaos.
Track Record: Oscar-nominated actress Vera Farmiga (Up in the Air, The Departed and her Sundance breakout Down to the Bone) stars in her directorial debut. She can act, of that there is no question.
Familiar Faces: Farmiga, John Hawkes (Winter's Bone), Bill Irwin (Rachel Getting Married)
The Case in Favor: Farmiga may have picked up directing tips from the likes of Martin Scorsese, Jonathan Demme and last year's U.S. Dramatic Competition winner, Debra Granik, all of whom know how to inspire fine performances.
The Case Against: Working with great directors doesn't necessarily make you a great director. Ask Sundance darling Mark Ruffalo, who was ripped apart for last year's Sympathy for Delicious.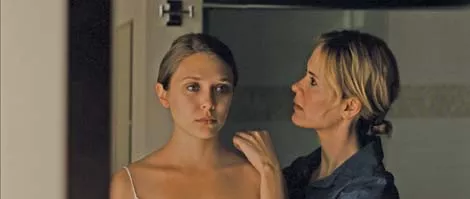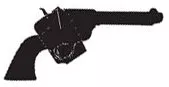 Martha Marcy May Marlene (U.S. Dramatic)
Premise: After fleeing a cult, a paranoid, mentally scarred woman tries to re-adjust to life with her family.
Track Record: First-time feature director Sean Durkin won a prize at Cannes for his short Mary Last Seen. He apparently has a thing for women whose names start with M.
Familiar Faces: Elisabeth Olsen (sister of the twins), John Hawkes (Higher Ground), Brady Corbet (Funny Games), Hugh Dancy (Adam)
The Case in Favor: Examining someone's post-cult mental state, rather than simply cult weirdness, opens the possibility for an intriguing psychological study. Olsen is a wild card, but the supporting cast is strong.
The Case Against: If not handled correctly, a story about a person with mental struggles can make you want to take your own antidepressants. ("Oh look, she's doing something else crazy. How similar to the last scene.")
THE VERDICT: Farmiga earned a chance to test her prowess as a director. However, Higher Ground looks to be a hot ticket, giving Martha Marcy May Marlene a chance to take the spillover films-about-cults crowd. (Jeremy Mathews)
GENERATIONS AT ODDS
Recent Sundance parallel: Please Give (2010)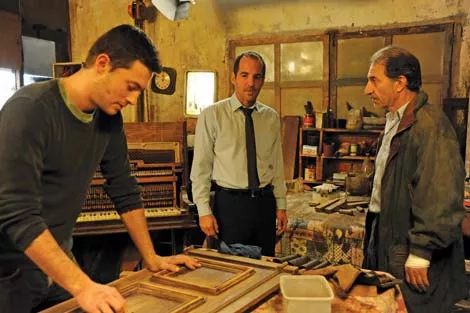 Restoration (World Dramatic)
Premise: When an old man's business partner dies, his estranged son comes to help sort out his failing furniture-restoration business and wants to change things.
Track Record: Director Yossi Madmoni's 2003 film The Barbecue People was nominated for 12 Israeli Academy Awards but won none. And you thought The Insider's zero out of seven was embarrassing in 2000.
Familiar Faces: If you know Israeli cinema and television, you may recognize Nevo Kimchi, but not the other actors, most of whom are making their screen debuts.
The Case in Favor: In a festival that, over the years, has had its share of films about 20- and 30-somethings with unique jobs, it'll be nice to see one about an old man with a unique job.
The Case Against: If not balanced right, the subject matter could easily become overly cute, especially with a storyline about a mysterious apprentice and a piano.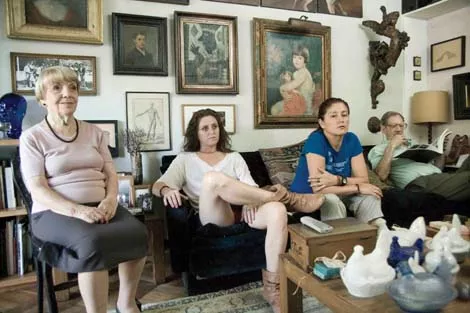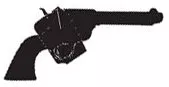 Old Cats (Spotlight)
Premise: A woman in her 70s realizes that her mind is giving way to senility; but she tries to hide it from her daughter and son-in-law, who have been waiting for the old woman to lose it so they can take over her luxury apartment.
Track Record: Writer/directors Sebastián Silva and Pedro Peirano won the World Dramatic Grand Jury prize in 2009 for the dark satire The Maid.
Familiar Faces: If you've seen The Maid, you'll recognize several cast members, including Catalina Saavedra, who won acting awards at Sundance and several other festivals.
The Case in Favor: Silva and Peirano have a knack for observing the dynamics of human relationships.
The Case Against: Realistic it may be, but the digital photography in The Maid wasn't particularly pleasant to look at.
THE VERDICT: Old Cats is the safer bet. However, The Maid wasn't exactly the most audience-accessible film in Sundance history. Restoration could be a bigger crowd-pleaser. (Jeremy Mathews)
MUSICIANS WHO CHANGED THE WORLD (3-Way)
Recent Sundance parallel: When You're Strange (2009)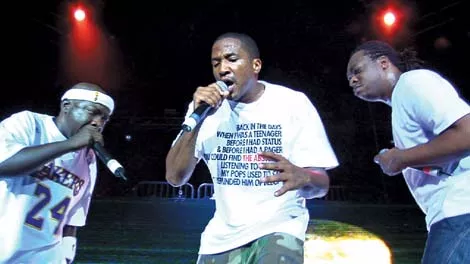 Beats, Rhymes & Life: The Travels of A Tribe Called Quest (U.S. Documentary)
Premise: A documentary on the life and times of the legendary hip-hop group, formed in Queens, N.Y., in the 1980s.
Track Record: Actor Michael Rapaport has never directed a feature film before, but he did direct an episode of Boston Public.
Familiar Faces: Mos Def, Ghostface Killah, Ludacris, Common, the members of A Tribe Called Quest
The Case in Favor: The story of Q-Tip, Phife Dawg & Co. is interesting enough to engage non-fans who might like to discover the group's alternative brand of rap music.
The Case Against: I used to be able to say nice things about Rapaport. Then I saw an episode of The War at Home.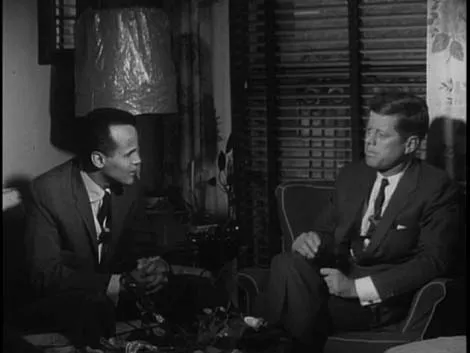 Sing Your Song (U.S. Documentary)
Premise: You may know him for singing "Day-O," but Harry Belafonte is an actor and activist as well as a musician.
Track Record: Susanne Rostock has been working as an editor for 30 years. This is her first stab at directing.
Familiar Faces: Martin Luther King Jr.; with any luck, the Muppets
The Case in Favor: Discover the life behind the musician, who campaigned tirelessly for equality.
The Case Against: If the documentary tries to overstate the influence of Belafonte's activism, it could undermine it instead.
Troubadours (U.S. Documentary)
Premise: Using James Taylor and Carole King as the starting point, Troubadours explores the singer-songwriter movement that thrived in Los Angeles at the beginning of the 1970s.
Track Record: Morgan Neville has directed many music documentaries, including Johnny Cash's America, Respect Yourself: The Stax Records Story and Muddy Waters Can't Be Satisfied, all of which were nominated for Grammys—and we all know how hard it is to get a Grammy nomination.
Familiar Faces: Taylor, King, David Crosby, Jackson Browne, Joni Mitchell, Kris Kristofferson, Elton John
The Case in Favor: Explores the quieter period between the wild, experimental music of the late '60s and the arena rock and disco and would emerge in the coming years.
The Case Against: By framing the film in the context of a reunion concert, Neville could miss the heart of the story by focusing too much on the present.
THE VERDICT: While Troubadours might cast too wide a net and Sing Your Song is about only one man, Beats, Rhymes & Life looks to have more personal conflict, which could provide some drama that the other films lack. (Jeremy Mathews)