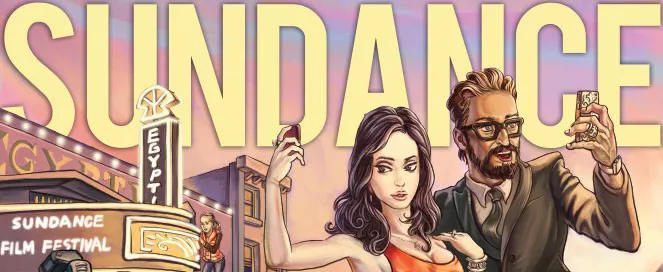 It's Showtime!

Every year, more than 40,000 people—including 30,000 out-of-state movie-lovers, filmmakers, industry professionals and journalists—descend on Park City for the Sundance Film Festival. They subject themselves to the winter weather of a mountain ski town, and the complex logistics of navigating it, all for the chance to be there when the Next Big Thing is discovered.
Once again, City Weekly wants to help you be part of it. David Riedel looks back at some of the Next Big Things from festivals past to show how many different ways a filmmaking career can twist and turn. We look at some of this year's films through the lens of the books that served as their source material. We also gather years of festival experience to offer tips for how to avoid some of Sundance's most common pitfalls and how to use the festival's online presence to get the most out of your time.
You don't have to be a celebrity for Sundance to be special. Let us help you on a tour through the festival that will make every step feel like your own personal red carpet.
—Scott Renshaw,
Arts & Entertainment Editor


Sundance Survival
Tips and Tricks for Making the Most of your Festival Experience.
Even Utahns who have lived here their entire lives might think of the Sundance Film Festival as a different world—perhaps even one that's too intimidating to take on. But whether you're considering a trip to take in the Park City atmosphere, or just seeing a film or two in Salt Lake City, there are ways to make the experience easy. Well, easier, anyway.
If you can avoid it, don't drive anywhere. Plenty of factors conspire to make it unpleasant to try to navigate the festival as an individual driver—and believe it or not, the winter weather is often the least of them. Parking in Park City is at a premium—official lots are located behind the Egyptian Theatre, The Yard on Homestake Road and Lot G on Prospector Avenue—and they're simultaneously quick to fill up and expensive. If you must park within the city limits to get to a shuttle stop, leave your vehicle where it is as long as possible to avoid multiple pay-outs. Park City police also aren't shy about catching every speeder on Park Avenue where the speed limit dips to 35, and ticketing every inappropriately parked vehicle.
For Salt Lake City venues, take Trax and walk a couple of blocks if your primary venues will be the Rose Wagner, Library or Broadway Centre Cinemas. For the Tower Theatre, you'll likely need to find street parking in the nearby neighborhoods, so give yourself some time.
Get up early, stay up late, sleep at noon. "Sold out" shows are largely "sold out" due to seats reserved for festival pass-holders, many of whom spend their nights at various parties and their mornings sleeping it off. Historically, that has meant more wait-list seats are available for the public in every venue for the first and last shows of any given day. Sundance took advantage of this phenomenon a few years ago by creating its Adrenaline Pass, and industrious wait-listers can similarly strike paydirt if they're willing to brave lines in the wee hours. Early risers can also take advantage of tickets released to the public each morning at the festival's main box offices (136 Heber Ave. in Park City, and Trolley Square Mall in Salt Lake City) for screenings the same day.
Trust the "buzz" only so far. Virtually none of the festival films have been seen by press, and those that have are under embargo restrictions. For the first two days, nobody really knows anything about most of the movies, and whatever deafening "you gotta see this" bustle you'll hear likely comes from particularly shrewd publicists or from the presence of one or two familiar actors. But by the end of the first weekend, start asking people on a shuttle bus—or keeping an eye on CityWeekly.net for our daily reviews.
Know how long you really need between screenings. The film guide might tell you that your 2:30 p.m. MARC screening is 105 minutes long, and you want to make it to one at 5:30 p.m. at the Library. No problem, right? Except you need to factor in the possibility that your 2:30 screening might not start until closer to 2:40 as wait-list ticket holders are seated and filmmakers are introduced. And that you might not be able to squeeze onto the first available shuttle as everyone pours out at the same time. And that shuttles and all other drivers get notoriously backed-up in traffic between 4-6 p.m. as commuters and ski day-trippers make their way out of town. In short: The shuttle time indicator in the film guide is a helpful tool, but best-case schedule scenarios are much less likely to work out during the afternoons, particularly during opening weekend.
Similarly, don't assume you can dart from the Rose Wagner Performing Arts Center to the Grand Theatre in the 30 minutes you have between the scheduled end of one movie and the beginning of the next, if you take into account weather, time to find parking and other variables.
Brown-bag it. Whatever you budgeted for meals, it will vanish if you try to eat out for every one. And even if you want to eat out for every meal, sometimes you'll have a long wait ahead of you at the places most convenient to the venues. Theaters sell pricey concession items, but consider swinging by a grocery store (the Fresh Market near the Yarrow Hotel and Holiday Theaters in Park City, or the Smith's near the Tower Theatre), grabbing some fresh fruit and a bagel, and saving $20 for another wait-list ticket.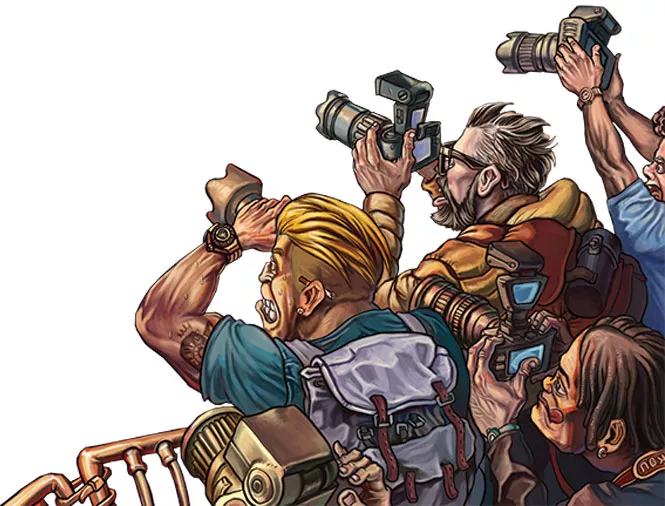 Sundance 2016 by the Book
From Page to Screen, Here are some Potential Sundance Darlings.
Every year, the Sundance Film Festival catalog presents a bounty of options—many of which are unknown quantities. And every year, we try to make the unknown slightly better known by looking at movies based on books. Here are a handful of Sundance 2016 titles, "previewed" via an analysis of their source material, with the caveat that plenty of good movies have been made from bad books, and vice versa.
Goat, by Brad Land
Festival Category: U.S. Dramatic Competition
Book Overview: In this potent memoir, Land describes a traumatic incident as a young college student in which he's abducted and assaulted by car thieves, the psychic fallout of which leads him to follow his younger brother to a new university and pledging a fraternity. Land's insinuating style provides a frightening power to the sequences describing his traumatizing ordeal, and the unsettling parallels with being hazed. The relationship between Land and his brother Brett allows for a solid relationship focus, even when the narrative over the book's final third begins to drift through episodic events on the road to closure.
Book Grade: B
Reason for Adaptation Optimism: Co-written by David Gordon Green, perhaps returning to the small-town intensity of early work like George Washington and All the Real Girls.
Reason for Adaptation Concern: When removed from the hallucinatory quality of Land's prose, it will be awfully hard for the film to avoid wallowing in the most extreme and exploitative elements.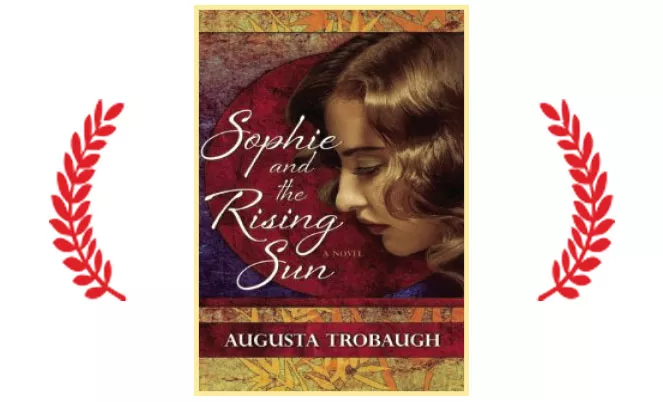 Sophie and the Rising Sun, by Augusta Trobaugh
Festival Category: Premieres
Book Overview: In a coastal Southern town circa 1941, the tentative friendship between spinster Sophie and Japanese-American gardener Mr. Oto is complicated by the onset of World War II. Trobaugh draws from what feels like an obligatory template for stories set in pre-Civil Rights-era Southern towns, what with the prejudiced busybodies and the one or two forward-thinkers fighting against the tide and so forth. Despite a valiant effort at making Mr. Oto more than a representation of what people unreasonably fear, he feels mostly like a device to manufacture a gentle, occasionally effective star-crossed romance, and a chance to tut-tut at frightened bigots.
Book Grade: C
Reason for Adaptation Optimism: Writer/director Maggie Greenwald's 2000 Sundance feature Songcatcher was an effective, thoughtful drama about colliding cultures.
Reason for Adaptation Concern: Premise feels almost predestined less for character study than for narrative self-righteousness.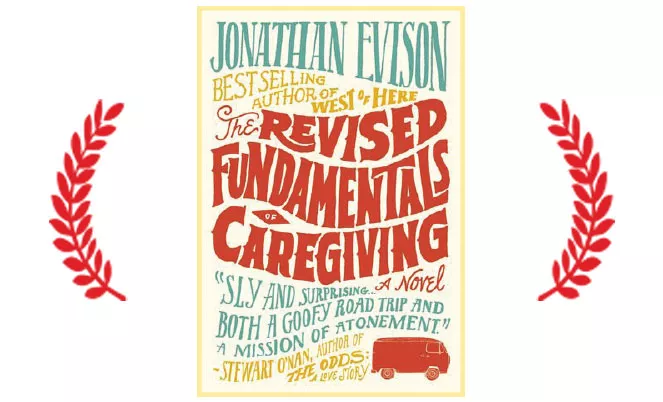 The Revised Fundamentals of Caregiving, by Jonathan Evison (for the film The Fundamentals of Caring)
Festival Category: Premieres
Book Overview: Ben Benjamin, newly trained as an in-home caregiver, tries to overcome the grief from a family tragedy while forging a friendship with his first client, a young man with Duchenne muscular dystrophy. A lengthy road trip ultimately ensues—Salt Lake City is its final destination—with Ben picking up various other folks along the way to allow for quirky interactions and the important learning of life lessons. It's all fairly schematic—and plays far too coy for far too long with the specifics of Ben's tragedy—but Evison is a talented enough writer to give the individual episodes some pop along the way to the conclusion it might have been easy to anticipate from at least the half-way point.
Book Grade: B-
Reason for Adaptation Optimism: Paul Rudd feels like the perfect casting choice for Ben's mix of sardonic humor and genuine sadness.
Reason for Adaptation Concern: Longtime David Letterman executive producer Rob Burnett may not have the experienced directorial hand required to avoid this material's easiest pitfalls.
Indignation, by Philip Roth
Festival Category: Premieres
Book Overview: Marcus Messner, a Jewish native New Yorker, struggles to adjust to life at an Ohio university in 1951 after transferring to get away from his overbearing father. Roth has long been the master of chronicling the American Jewish experience in the 20th century, and here he does a fascinating job of creating a character whose overachiever mentality and stubborn collisions with Protestant orthodoxy—along with his obsessions with sex—become part of his downfall. He also drops in an unexpected [SPOILER] of a narrative device before the halfway point, framing the remainder of the story in a way that makes every one of Marcus' choices loaded with significance.
Book Grade: B+
Reason for Adaptation Optimism: It may be the first feature directing credit for James Schamus, but his long history as a writer/producer with Ang Lee shows the quality in the movies he touches.
Reason for Adaptation Concern: Recent history—The Human Stain, Elegy, The Humbling—has not suggested that the challenges of adapting Roth for the screen are easily overcome.
Lady Susan, by Jane Austen (for the film Love & Friendship)
Festival Category: Premieres
Book Overview: This lesser-known Austen novella—written before all of her beloved novels—is the epistolary story of the recently widowed Lady Susan Vernon, who leaves the town where her behavior has inspired potential scandal, to visit with the brother of her late husband and his wife. There's an unexpectedly wicked kick to the tale, as letters between Lady Susan and her best friend Alicia reveal the unpleasant manipulator she carefully hides through her charms. Many of the other key characters besides Lady Susan and her sister-in-law remain more enigmatic by virtue of being second-hand characters in these letters, but Austen makes a winning narrative out of the collision between surface social niceties and someone who knows how to bend everyone around her to her will.
Book Grade: B+
Reason for Adaptation Optimism: A welcome reunion—albeit in an unexpected context—of writer/director Whit Stillman and his The Last Days of Disco co-stars Kate Beckinsale (as Lady Susan) and Chloë Sevigny (as Alicia).
Reason for Adaptation Concern: Stillman's milieu has always been young people in a contemporary setting, so it's unclear how he'll make the transition to a Regency period piece.
Sundance 2016 Director Paths
Win, Lose or Draw, your Epitaph Lies at the End of One of These Roads.
Each year when the Sundance Film Festival rolls around, the movie pundits blow the dust from their thesauri (just kidding—the dust never settles on those things) and pontificate on the nature of the festival. Is it a career launching pad, or a Hollywood party with lift tickets?
For better or worse, there's no other festival quite like Sundance, and as a singular type of event, it's developed its own mythology. The myth goes that total nobodies and super-famous players have equal shots at making a big splash.
But what happens after being at the festival, or even winning an award? Well, there's no single answer to that question. Here are four roads out of Sundance that seem to be the most traveled:
• The "It's a farm club for future big-swingin'-dick Hollywood directors" road:
Take a look at some of the festival's most successful alums, and you'll find a common thread: They have only a few feature films under their belts, but they're nonetheless entrusted with enormous franchises.
Colin Trevorrow's second feature as director was Jurassic World. His first, Safety Not Guaranteed, was in the U.S. Dramatic Competition at Sundance 2012, where it won the Screenplay Award. It's easy to see Safety's indie bona fides (the presence of Mark Duplass and Jake Johnson, for instance), but not necessarily what made Jurassic World's producers say, "Hey, this is the guy who's gonna reboot our hugely successful dinosaur franchise." Nonetheless, he got the nod to helm World, and—understatement alert—that decision paid off: It was the biggest movie of 2015 until Star Wars showed up (and maybe it still is, depending on how grosses are counted). And, as it happens, Trevorrow has also been announced to direct Episode IX of the Star Wars franchise.
Unlike Trevorrow, Catherine Hardwicke didn't leap from winning the Directing Award for her 2003 Sundance hit thirteen directly to Twilight—probably because of sexism, but that would be lobbing accusations I can't prove. She directed two medium-size features in between, Lords of Dogtown (a surfing movie) and The Nativity Story (a Jesus flick), then got the Twilight gig. Say what you will about the Twilight series, Hardwicke's entry at least has the distinction of being one of the best-reviewed in a series that critics love to crap on.
Finally, much like Trevorrow, Ryan Coogler went from being an indie darling—Fruitvale Station won the Grand Jury Prize and the Audience Award for drama in 2013—to a franchise guy. For his second feature, Coogler brought Rocky Balboa back from the proverbial dead. Sylvester Stallone had retired the champ after Rocky Balboa. Coogler, because of a well-documented love of Rocky movies, pitched Stallone a story in which Rocky's pal Apollo Creed has a son (Michael B. Jordan) who's gotta do what he's gotta do. Coogler's transition from small personal indie director to blockbuster helmer seems like a big leap until you realize that, just like Fruitvale Station, Creed is a personal story—it's just on a much bigger scale. Coogler's next assignment is directing Marvel Studios' Black Panther adaptation. Making arguably the best Rocky movie has its perks.
The "Do some movies, but find your footing in television" road:
Now that working in TV doesn't have the funk of failure—some of us would argue there's better work being done these days on the small screen, if a 65-inch screen can be considered "small"—it's become a go-to medium for past Sundance favorites.
After winning the directing award in 2009 for Sin Nombre, Cary Joji Fukunaga directed a well-received but little-seen adaptation of Jane Eyre. He followed it with a short, and then directed all eight episodes of the first season of HBO's successful True Detective. Fukunaga's direction elevated Nic Pizzolatto's scripts, which were sometimes dripping with bathos, to make the first season a must-watch. After Pizzolatto and Fukunaga parted ways, Fukunaga made this year's decent-but-not-great Beasts of No Nation (alternate title: Child Soldiering 101) for Netflix.
Edward Burns' 1995 Sundance Grand Jury Prize-winner The Brothers McMullen isn't particularly great. It feels long at 98 minutes, it basks in Irish stereotypes, and it looks like the 16mm film was covered in a thin layer of grime before it was exposed. Still, it's about as indie as Sundance gets; Burns made the movie for $25,000 while he was a production assistant at Entertainment Tonight. In short: He was no one. His follow-up movies haven't fared so well, though The Fitzgerald Family Christmas and Purple Violets are worth watching. Burns finally achieved across-the-board critical acclaim with Public Morals, a TNT period cops-and-gangsters series that died after one season. Such is life, but what Burns does next will be worth seeing.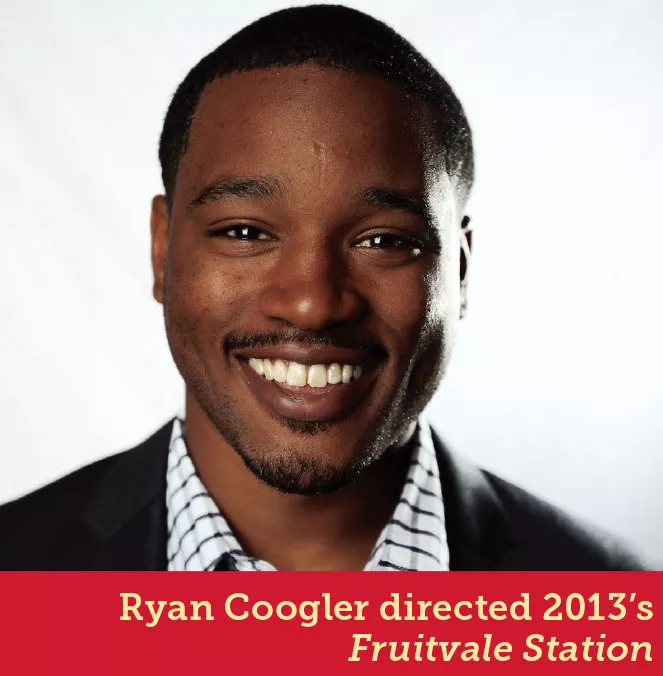 Nicole Kassell's debut feature, The Woodsman, starring Kevin Bacon as a maybe-reformed child molester, was nominated for the Grand Jury Prize in 2004 but lost out to Shane Carruth's Primer, an excellent film with a noted absence of child molestation. Kassell's second feature was the critically reviled Kate Hudson vehicle A Little Bit of Heaven. Kassell has fared much better in television, however, directing episodes of highly regarded shows such as The Following, Better Call Saul and The Killing. Rumors of a Kassell-directed big screen version of Arthur Miller's The Ride Down Mt. Morgan have floated around for years, but so far, the project hasn't surfaced.
The "Directors lucky enough to become their own brands" road:
Honestly, would you rather watch Kevin Smith's Mallrats, or listen to its DVD commentary track? Smith came onto the scene when Clerks was a big deal at the 1994 festival. Then Mallrats happened. Then Smith came back, sort of, with Chasing Amy (which hasn't aged well). Then he made a movie about God, and then disappeared so far up his own ass (Jay and Silent Bob Strike Back), it's a wonder he made it back. Smith's SModcast empire (a series of podcasts) has roughly a bajillion shows, many of which are hosted by Smith, and if you find his brand of humor funny, it's maybe the best thing on the Internet. Smith has, despite his own protestations, improved as a film director, if Red State and Tusk are barometers. Next up: This year's Sundance entry Yoga Hosers (starring his daughter and Johnny Depp), then Clerks III.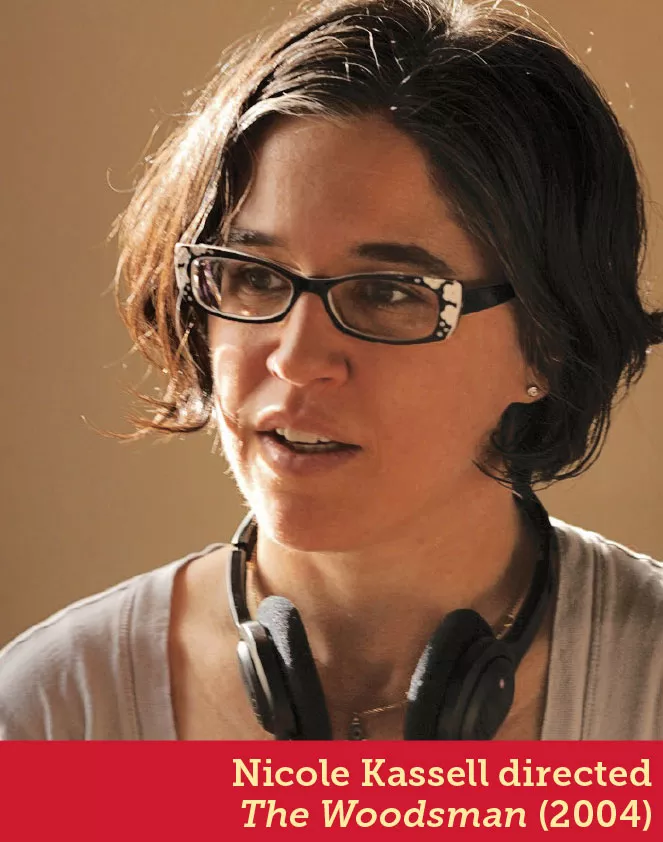 Much like Smith and Burns, Robert Rodriguez was a nobody when his debut feature showed at Sundance. El Mariachi (made for just $7,000, according to lore) was shut out of the Grand Jury Prize in 1993, but won the Audience Award. Since then, Rodriguez has been churning out films in which he's director and screenwriter and composer and shooter and editor (he could farm that particular gig out more often, really) and a bunch of other jobs. Except for the oddly sluggish Sin City, his hyperkinetic directing style is instantly identifiable from picture to picture, whether it's a Spy Kids flick or one of the Machete movies. Just look for the Troublemaker Studios logo.
Morgan Spurlock got noticed with Super Size Me, which won the 2004 Documentary Directing award. Spurlock ate McDonald's for every meal for 30 days, then he, his then-girlfriend, and doctors watched in horror (and a little bemusement) as his body went to shit. Since then, Spurlock has made several other documentaries like The Greatest Movie Ever Sold in which he has been the star, as well as his CNN show Morgan Spurlock Inside Man. He's made the occasional Spurlock-less film (the mostly-a-concert film One Direction: This Is Us), but would you rather watch a boy band or a guy in his late 30s getting fat?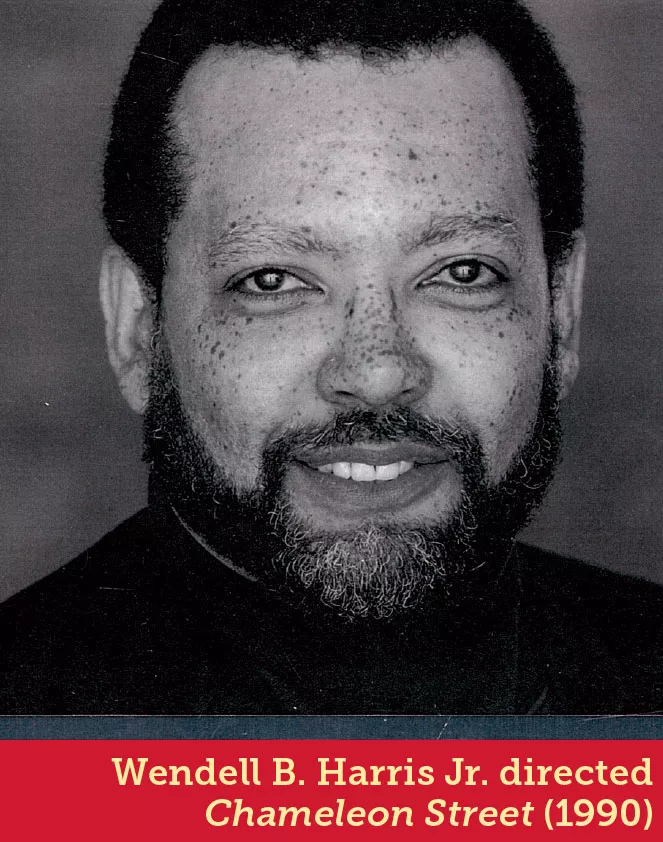 Finally, there's the sad trombone road: "Those who fade into obscurity or semi-obscurity" road:
If you know who Wendell B. Harris Jr. is, you're either a fan of early Steven Soderbergh and Todd Phillips, or one of the few people who has seen Chameleon Street, Harris' 1990 Dramatic prize-winner. Harris wrote, directed, and stars in the film as William Street, a man who changes his identity at will to get ahead. It's an unfortunately little-seen and inventive piece of filmmaking. To hear Harris tell it, he couldn't convince distributors to take the film. Harris told 20/20 in 1991, "[There was] an uncomfortable reaction to what [distributors] perceived what white America would think when Chameleon Street was shown." Outside of Chameleon Street, Harris has appeared in Soderbergh's Out of Sight and Phillips' Road Trip. He's tops in both.
Debra Granik has won at Sundance twice, for directing Down to the Bone in 2004 and for co-writing and directing Winter's Bone in 2010. In 2014, she released Stray Dog, a documentary about Ronnie Hall, a man she met while making Winter's Bone (he has a small part in the movie). In 2015, Granik told the now-defunct movie website The Dissolve that she wrote a couple scripts after Winter's Bone, one of which didn't turn into a movie, and another of which worked its way into a new project.
In 1985, the year the Coen brothers' Blood Simple won the Grand Jury Prize, Adam Brooks' Almost You won the Special Jury Prize. Since then, Brooks wrote and directed the Ryan Reynolds vehicle Definitely, Maybe (meh), was one of four writers credited on Bridget Jones: The Edge of Reason (ugh) and one of three credited on Practical Magic (gah!), which was directed by Almost You's lead, Griffin Dunne. Brooks also wrote Last Vegas (double barf). How is it that Brooks is working, but Harris isn't?
With the 2016 festival upon us, how will the new winners (and almost-winners) fare? Check back next year. The filmmaker who will take over the Batman/Superman franchise from Zack Snyder might be submitting this year's $30,000 Audience Award winner.

The Sundance App

Experience the Festival the Mobile Way.
The Sundance Film Festival may be primarily about the experience of sharing movies in a theater with others, but that doesn't mean it doesn't also have its toes in the world that everyone now carries around in their purses and pockets. Much of the festival's information—and the entirety of its ability to waitlist for sold-out screenings—exists in an online form. Some of it proves convenient and useful. Some of it, not so much.
The Sundance 2016 mobile app (for purposes of this article, the iPhone version) is focused mostly around the festival program. Film summaries, screening times and festival venue information are well-organized, whether you're looking to find out what is showing on a particular date, or at a particular venue.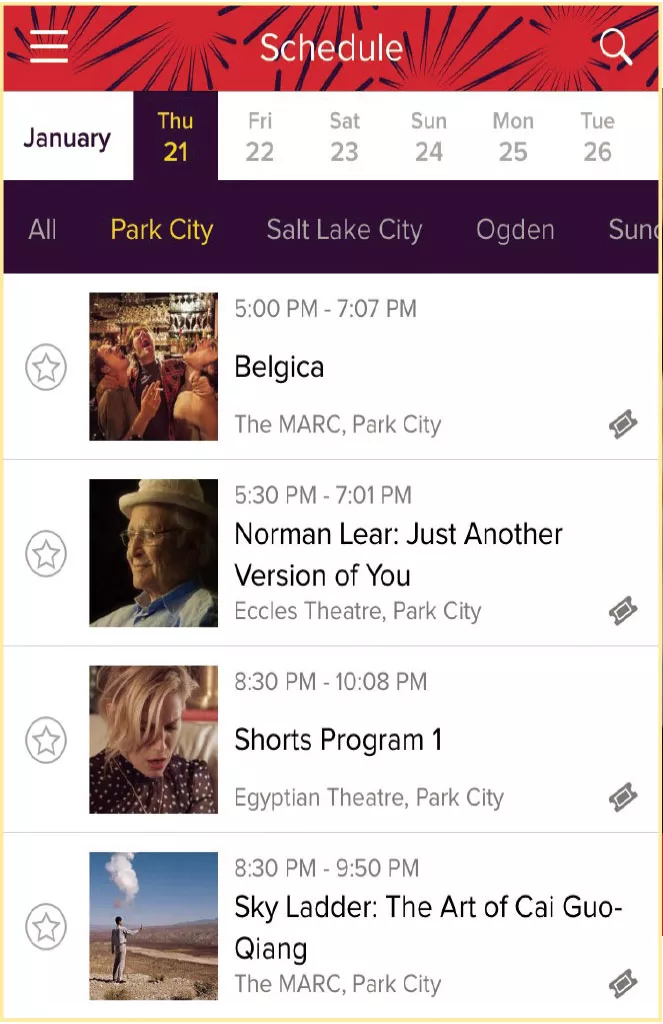 Yet, there are some odd quirks to the way information is categorized. Under the "Program" tab for the festival films, titles are initially organized only in three groups: "Feature Films," "Feature Docs" and "Short Films." Aside from the fact that the phrasing somehow suggests that a "doc" is not also a "film," it requires digging deeper into the headings for an individual title to find, for example, all the titles in a specific category like World Dramatic Competition, or Documentary Premieres. Other festival programming—including New Frontier installations, panel discussions and music events—is also featured, so it's possible that the minimalist categorizing was simply a decision to allow everything to appear on a single screen without scrolling. Still, it may prove frustrating for those who are interested in quickly identifying films in a category of greatest interest.
There are similar ups and downs to the app's features for helping people get around. Individual venues include maps and an option to get directions from one location to another on foot or by car, as well as clearly describing parking availability (or, more often, lack thereof) at each location. Unfortunately, the app includes no information about the invaluable festival shuttle service, making it of little use for newcomers who want to know which route will get them most efficiently from one venue to another. Then again, that's why those wonderful volunteers are at the shuttle stops.
At press time, it was not possible to test the connection between the official festival app and the festival's eWaitlist system, which was implemented a couple of years ago, replacing the time-honored tradition of camping out by a venue to get first shot at wait-list tickets. According to a festival representative, that functionality was due to be operational by the week of the festival. You can, however, always go directly to eWaitlist.Sundance.org, and create a user profile—which, fortunately, is easier than creating a user profile for the app, every attempt at which over the space of two days in mid-January caused the app to crash.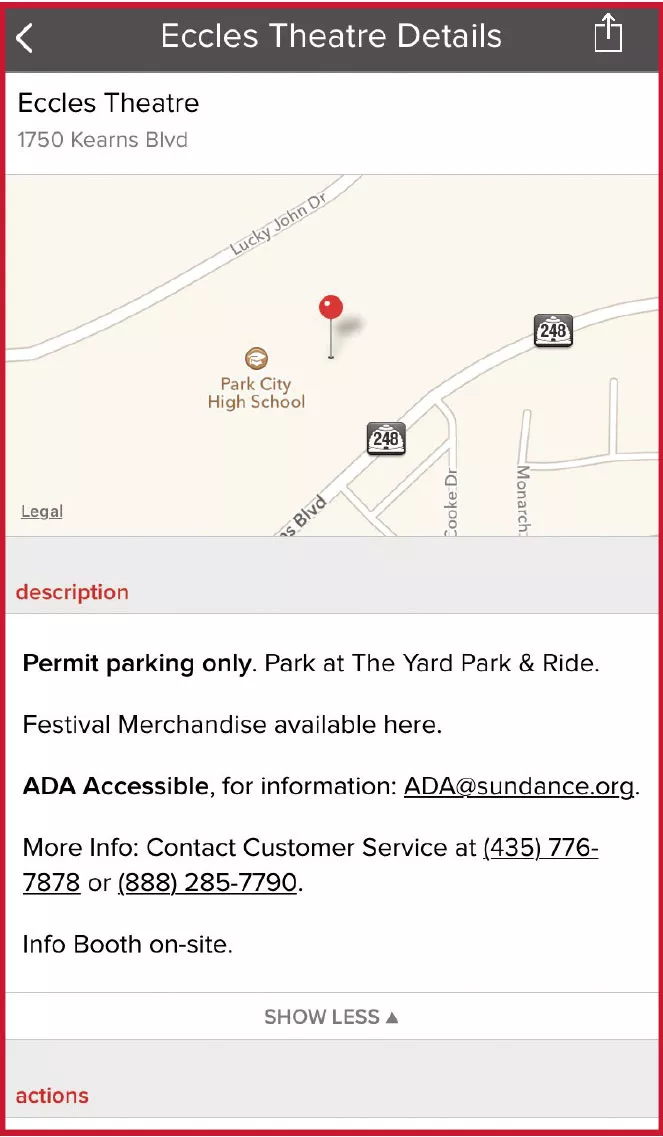 While the eWaitlist system has had both fans and detractors since its inception, the way it works is very clearly described on the website. Two hours before each festival screening's start time, the waitlist opens for that screening; a user interested in that screening needs to be quick on the button to "Join Waitlist," as waitlist numbers are quickly assigned. Waitlisters must then arrive at the venue of their hoped-for screening at least 30 minutes ahead of showtime in person, with $20 (cash only) per ticket. Each registered user may only be signed up for one waitlist within a given two-hour window, and must cancel rather than no-show if they decide not to stay on a waitlist, or risk warnings and eventually being shut out from registering for other screenings for six hours.
As for waitlisting with others, it's possible, but not necessarily as easy as it used to be. Where a group of people could go together for the physical waitlist lines, the eWaitlist allows linking with friends' accounts, but only one friend at a time for any given screening. While the website information doesn't make it clear if your "linked" friend automatically gets a number adjacent to yours, a Sundance representative clarified that this is always the case. So far, at least, Sundance's mobile presence does a much better job at making sure you know all about the movies you can see than at making it as easy as possible for you to see them.
#storyBody > p > span { color:#E11619; } @storyBody .cwBook { color:#E11619; } #storyBody > p > span > i > strong { font-style:italic; } #storyBody > p > span > strong { }