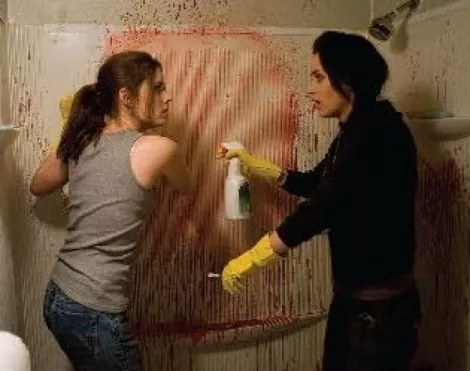 It's not like Sunshine Cleaning—a 2008 Sundance holdover just making into wide release—ain't pretty much what you're expecting: the quirky-sweet stuff of the indie-by-design shadow industry that has sprung up to serve those exhausted by the general brainlessness of studio films. But with Hollywood dedicated to maintaining all manner of illusions about real life, this still feels like a breath of fresh air.
Rose Lorkowski (Amy Adams) is struggling in a way that many women will recognize: She's raising a child on her own, with the occasional help of her unreliable sister Nora (Emily Blunt) and their slightly wacky dad (Alan Arkin). She's in love with a totally inappropriate man, Mac (Steve Zahn), once her high-school sweetheart and now married to someone else. Rose is a mess, but not a mess of a mess. She's coping, but she's frustrated, and she's just one misfortune away from a meltdown.

Which comes, of course, when her son, Oscar (Jason Spevack) gets kicked out his elementary school. He's a nuisance, but of the imaginative, unmedicated, won'tbe-corralled type. The school wants to Ritalin him into submission, but Rose won't have it; she'll figure out a way to pay for the private school that will give Oscar the attention he deserves.

At the suggestion of Mac—he's a cop in their Albuquerque hometown—she sets herself up as a freelance cleaner-upper of messy crime scenes. She already has been working as a housecleaner for a local agency, so how much different can this be? But there are more variables at work here than what kind of bleach to buy. Sunshine Cleaning is tidy as a film, thanks to spiffy direction by Christine Jeffs and a lovely script by Megan Holley.

But as a narrative, not everything is tidy. In Hollywood, answers to tricky life questions might be easy and obvious, but this isn't Hollywood. It's bittersweet and defiantly unfantastical reality, however idiosyncratic it sometimes is. But ain't idiosyncratic the definition of "real life"?
SUNSHINE CLEANING



Amy Adams, Emily Blunt, Alan Arkin, Rated R