Page 3 of 4
How do you prepare a film festival viewing schedule when so many of the filmmakers are unknown quantities? That discovery is part of the excitement of Sundance, but also part of the challenge for an attendee. One of the few ways to make educated guesses when the film guide is full of mysteries: previously published source material. Here's a look at five Sundance 2017 films through the books that inspired them.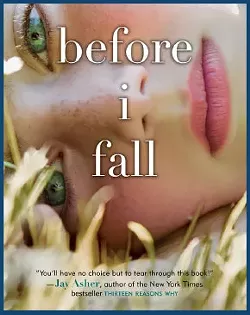 Title: Before I Fall, by Lauren Oliver
Festival category: Premieres
Book overview: Connecticut high-school senior Samantha Kingston, part of her school's queen-bee clique, is involved in a car accident after a party—then awakens the next morning to find herself reliving the day of her death. It's not as though Oliver isn't aware that she's essentially re-making Groundhog Day with Y.A. Mean Girls twist—she name-checks Groundhog Day at one point—and the similarity of the basic character arc for much of the narrative becomes fairly distracting, along with a bunch of nudging italic asides. But the borrowing is salvaged in large part by a bold third-act change of direction, and a welcome complexity in the approach to teenage cruelty, status-seeking and bullying.
Book grade: B-
Reason for adaptation optimism: Rising star Zoey Deutch feels like a solid choice to capture Samantha's combination of insecurity and awakening conscience.
Reason for adaptation concern: Director Ry Russo-Young's 2012 Sundance film Nobody Walks didn't exactly inspire confidence in her ability to navigate interpersonal melodrama.
Title: The Yellow Birds, by Kevin Powers
Festival category: U.S. Dramatic Competition
Book overview: This 2012 National Book Award finalist follows 20-year-old Private John Bartles through a 2004 tour in Iraq, and the aftermath back home as he deals with traumatic events. Powers (himself an Iraq veteran) makes it clear early on that something terrible happened to Bartles' best Army buddy, and the back-and-forth chronology plays coy with the exact nature of the tragedy. But more frustrating than the build-up is the purple prose that provides the only insight into the mind of our too-sensitive-for-this-war protagonist. While the wartime sequences are effectively unsettling, Powers provides too little sense of who Bartles was before the war to make any sense out of the man he is after it.
Book grade: C
Reason for adaptation optimism: Terrific creative-team pedigree including director Alexandre Moors (the edgy 2013 Sundance drama Blue Caprice), screenwriter David Lowery (Pete's Dragon, Ain't Them Bodies Saints) and Alden Ehrenreich as Bartles.
Reason for adaptation concern: It takes a special touch to deliver something that doesn't feel like a been-there-done-that take on the horrors of men at war.
Title: Mudbound, by Hillary Jordan
Festival category: Premieres
Book overview: Employing the narrative voices of six characters, Jordan tells the story of two families—one white and one black—on a Mississippi delta cotton farm in 1947. Though it always feels a bit awkward when a white writer employs black vernacular in prose, Jordan effectively gets inside the experience of both women and men, white and black, as they play the roles—and strain against them—assigned to them by their time and place. While there's strong material in the way two World War II veterans of different races deal with returning home from their wartime experience, Mudbound is even more effective when Jordan locks on to the ferocity and frustrations of her two female protagonists.
Book grade: B+
Reason for adaptation optimism: Presence of director Dee Rees (Pariah) suggests strong likelihood that potentially problematic racial components will be handled gracefully.
Reason for adaptation concern: Casting suggests that there may be an attempt to emphasize the romantic elements, which would be a huge mistake.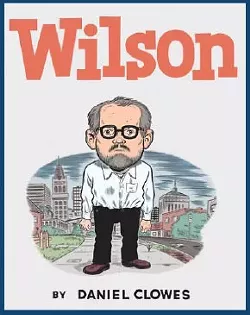 Title: Wilson, by Daniel Clowes
Festival category: Premieres
Book overview: The author of Ghost World delivers another tale of congenitally unhappy people, this one the tale of a misanthropic middle-aged man who tries to reconnect with his ex-wife, beginning a strange odyssey. The format structures the story as a series of single-page vignette "chapters," with an illustration style that alternates between tight character design and cartoonish exaggeration. The result is a strangely unsettling, depressing but surprisingly affecting profile of a guy who seems incapable of finding other people anything but a frustration, leaving him doomed to isolation. In other words: Cheery stuff!
Book grade: B
Reason for adaptation optimism: Woody Harrelson as the surly, happiness-repelling Wilson feels like a match made in heaven; director Craig Johnson dealt effectively with depressive, self-destructive characters in Sundance 2014's The Skeleton Twins.
Reason for adaptation concern: Could be a challenge to flesh out the narrative beyond the comic-strip-esque quick-hit punch lines.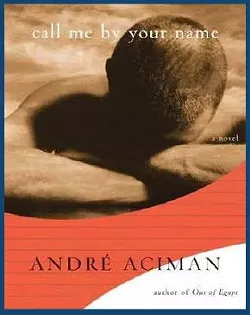 Title: Call Me by Your Name, by André Aciman
Festival category: Premieres
Book overview: In the mid-1980s, 17-year-old Elio becomes infatuated with his parents' summer guest—24-year-old graduate student Oliver—in their Italian Riviera home. Aciman spends nearly half of the book focused on Elio's obsessive interpretations of Oliver's every glance and mood, which might be in keeping with a first serious young love, but feels off since it's being described by Elio a from 20-year reflective distance without any self-criticism, and becomes irritating in large doses. There's much stronger material once the relationship actually begins, as Aciman effectively captures the sense of a whirlwind romance that can leave an impression that lasts a lifetime.
Book grade: B
Reason for adaptation optimism: Director Luca Guadagnino (A Bigger Splash) seems like a great choice for a sexy, psychologically complex story set in a sun-kissed European locale.
Reason for adaptation concern: Elio's internal narrative—so central to the book's exploration of this relationship—could be hard to translate to the screen.