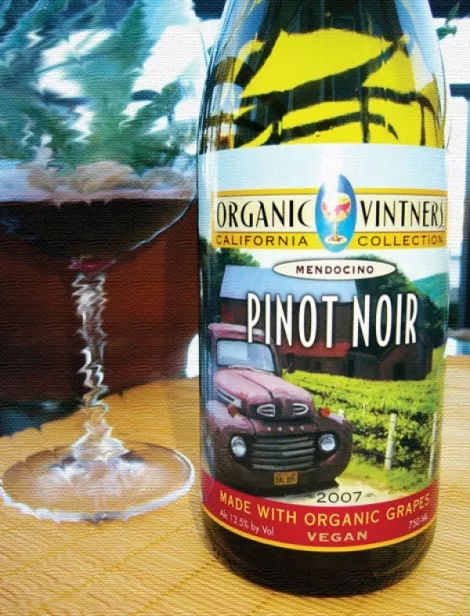 Going "green" is the hottest trend in business models worldwide. And when it comes to growing wine grapes, this could not be more true. You have obviously seen, or have even sought out, wines with the phrase "organically grown grapes" on the label. This should be applauded, as wine grapes grown in this matter are better for us, for our planet and for future generations.
Unfortunately, organic certification can be ultra-tedious—and, in some cases, self defeating. For instance, I know of a vineyard in Oregon that sprayed Round-Up in part of the vineyard in order to save the fossil fuels it would have otherwise used for travel to acquire an acceptable organic substitute. In the end, the vineyard managers left less of a carbon footprint; however, they did lose their organic certification. The fact is that most high-quality fine wines are already made with grapes that are, for the most part, produced with organically grown grapes. It just makes sense, as the organic grapes are better, as are the wines they produce. Yet, a lot of these vineyards do not have the actual "organic" certification, in order to avoid the tail wagging the dog, so to speak.

Going even further, biodynamic viticulture—like organic winemaking—takes into account biodiversity, vineyard management, soil conservation, pest management, water quality and the use of organic pesticides. In addition, biodynamic grape-growing also incorporates the forces of nature and homeopathy.

This is all very laudable, but a more pragmatic term is gaining momentum in the whole "farming for the future" arena: sustainable viticulture. The goal of sustainability is to integrate environmentally sound practices, social equity and economic feasibility into decision making on a system wide level. This approach is a far more encompassing philosophy than site-specific terms such as "organic" or "biodynamic," taking into view a much bigger picture. In addition to all of the aspects covered for organic certification, sustainability also incorporates the use of reduced-risk synthetic pesticides, water and energy conservation, air quality, social equity, fruit quality and economic viability. In other words, sustainability gives us what we want now, as well as what is needed for those generations that come after us.

Certification in this regard is relatively new. The pioneer here would be California's Central Coast Vineyard Team (CCVT), a collaborative partnership of growers, wineries, consultants, researchers and natural-resource professionals. The CCVT has implemented a 1,000-point Positive Points System in assessing sustainability standards. Along with this, an independent third party handles certification, giving it real meaning. The result: Sustainability In Practice (SIP).

SIP Certification requirements are the result of input and affirmation from a very diverse list of experts and groups, such as the Environmental Protection Agency, the Natural Resources Defense Council and the California Audubon Society, just to name a few. The interdisciplinary nature of this approach to winemaking relies heavily on ongoing education. SIP's Positive Point System has helped educate and guide hundreds of wine-grape growers to adopt practices that are in the interest of both human and natural resources.

I hope that in the near future we will see more and more SIP certification on wine bottles, or similar credentials. It's good for both quality and for the environment, while taking into account fair wages and profit making. At its most basic level, sustainability is our capacity to endure and maintain long-term well-being. For the planet, this means the ability to support human life. For our purposes here, it means better grapes, better wine, a better society and a better future. Cheers to that!

Gus Magann is a partner at Vine Lore, Inc. a Utah-based wine and spirits brokerage.