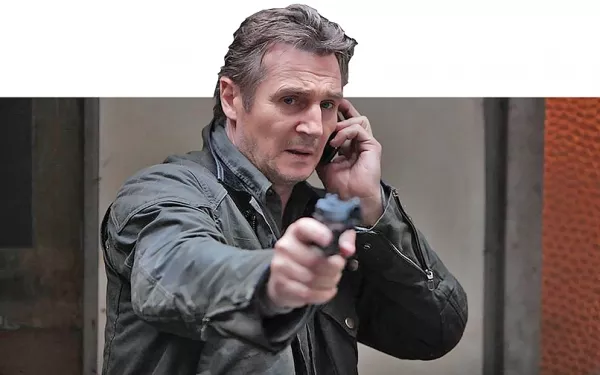 If there's one important lesson we can all learn from Taken 2, it's this: Albanian sex-slavers are people, too, OK? Their mothers love them, and if you kill them, their fathers/bosses will hunt you down and kill you in return.

See, not long after professional badass Bryan Mills (Liam Neeson) rescued his daughter, Kim (Maggie Grace), from Albanian sex-slavers in Paris in Taken, the whole family—including Kim's mom and Bryan's ex, Lenore (Famke Janssen)—is in Istanbul, just because. And it turns out that one good thing about being an international sex-slaver, as Murad (Rade Serbedzija) is, is that you've got guys in every major European city who can be on the lookout for the guy who killed your sons just because your boys wanted to auction off a pretty white girl's virginity. (Some people are so sensitive, sheesh!) Bryan, for all his badassery, is unable to prevent himself and Lenore from being kidnapped by Murad's goons—though via phone to Kim, still back at the hotel, he is able to guide her through her own escape. Yeah, it's ridiculous.

That's right: Liam Neeson is Taken, Too!

There's little sense of jeopardy for Bryan and family, not just because of the Most Incompetent Bad Guys Ever—they ignore their own guard dog when it is barking its doggy head off to indicate that "Liam Neeson is, like, right in the room, you idiots!"—but also because all the laws of quantum physics have synchronized to favor Bryan. In one unintenionally hilarious bit, Bryan is able to retrace the route he was taken, while blindfolded, in a car, because the chicken he heard squawking outside is in the same exact place again days later. Chaos theory, schmaos theory. When the universe is this much on your side, you literally cannot lose.

Hey, at least it's not in 3-D.

TAKEN 2


Liam Neeson, Rade Serbedzija, Famke Janssen
Rated R