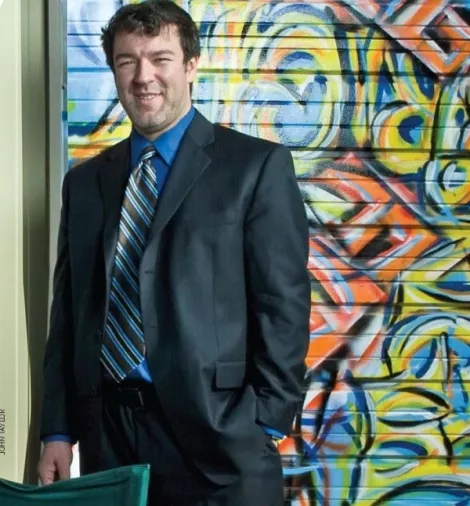 In these lean times, everyone is tightening the belt. With budget cuts and funding deficits encroaching from all sides, the nonprofit sector faces sizeable hurdles. When businesses are scrambling to survive, and disposable income contracts, it seems that the arts—and their corresponding nonprofit organizations—are hit hard. Organizations around the state are scraping the same local barrel to stay afloat. And without an income stream from ticket sales and admission prices, the visual arts in particular face a predicament.

So where do the visual arts get their funding? The Utah Arts Council—itself a nonprofit—is responsible in varying degrees for re-granting funds to an average of 200 organizations every year. Despite an 8.36 percent state budget cut for the Division of Arts and Museums (the division that UAC branches from), the budget for grants that ultimately go to Utah organizations will remain the same, according to UAC Director Margaret Hunt.

The grant application process, however, will not. It's transitioning to an online system in an attempt to streamline the process. But, this year, the bid process has hit a snag. This delay has pushed back the application deadline by more than six months, and left organizations already stressed over funding perplexed and a bit frustrated. These changes, in conjunction with the impending state cuts, made UAC grant funding seem uncertain.

"This has been a very unusual year," says Hunt. "There was a period of time when we just didn't know what the budget changes would be. We had nothing to tell people."

Because of this unusual year and the application delay, UAC will determine grants based on the average amount that individual organizations received over the past five years. This, in effect, eliminates assessment and effectively pre-approves longstanding recipients.

This measure, Hunt says, was taken because of the current economic state. The UAC board will discuss this week whether or not this will be a permanent change; it's inefficient, she adds, for them to spend large amounts of time evaluating figures that barely fluctuate.This process has raised some questions and deepened confusion as to who is eligible for UAC grants. Sego Art Center and the 337 Project, for example, are small, new organizations that have not yet established a track record with the council, and thus fall outside the framework for determining funding.

When everyone is operating in crisis mode, with unknown deadlines and vague details, it leads to heightened anxiety, says Salt Lake Art Center Director Heather Ferrell and development director John Witmer. There is also significant concern about the quality of peer review. One former employee says, "It's UAC's role and obligation to perform qualitative assessment and to highlight its importance."

Of course, UAC is not the only source of arts funding. Zoo, Arts and Parks (ZAP) funds, corporations, individuals, foundations and endowments are all key contributors for nonprofits. But they too have suffered grave losses; even larger organizations have lost major donors.

But virtually every organization agrees that they have had to get creative with their fund-raising strategies and potential resources. Getting creative may be just what the economy, and the community, needs.

And the feeling from arts communities is mutual. "We have to rely on our community now, especially," Jason Metcalf of Sego Art Center says. "That's how we started."

Adam Price, director of the 337 Project is in the same boat. "But in tough times like these, [at least] it's nice to see something beautiful," he says, "to have a release from unrelenting bad news." There is at least some good news. In addition to the UAC grant budget remaining the same, $251,000 in federal arts stimulus money will trickle through the state and be available for organizations that had to sacrifice personnel as part of budget cuts. There is also additional NEA funding that can be obtained directly if an organization has received a grant from them in the past four years; in Utah there are 24 that qualify.

And, very significantly, smaller and newer organizations can still apply for UAC grants this year, Hunt assures, and those will still be peer-reviewed. While the application process was delayed, the dispersal of funds was not, she says. She strongly encourages folks to contact them with any questions, as it has been difficult to map out.
It may get worse before it gets better. But, Ferrell says, with relative optimism, "People will do what they can."

UTAH ARTS COUNCIL
Arts.Utah.gov
801-236-7555