DONATE
Support the Free Press.
Facts matter. Truth matters. Journalism matters.
Salt Lake City Weekly has been Utah's source of independent news and in-depth journalism since 1984.
Donate today to ensure the legacy continues.

Tej I Love You
Rated NR 122 minutes 2018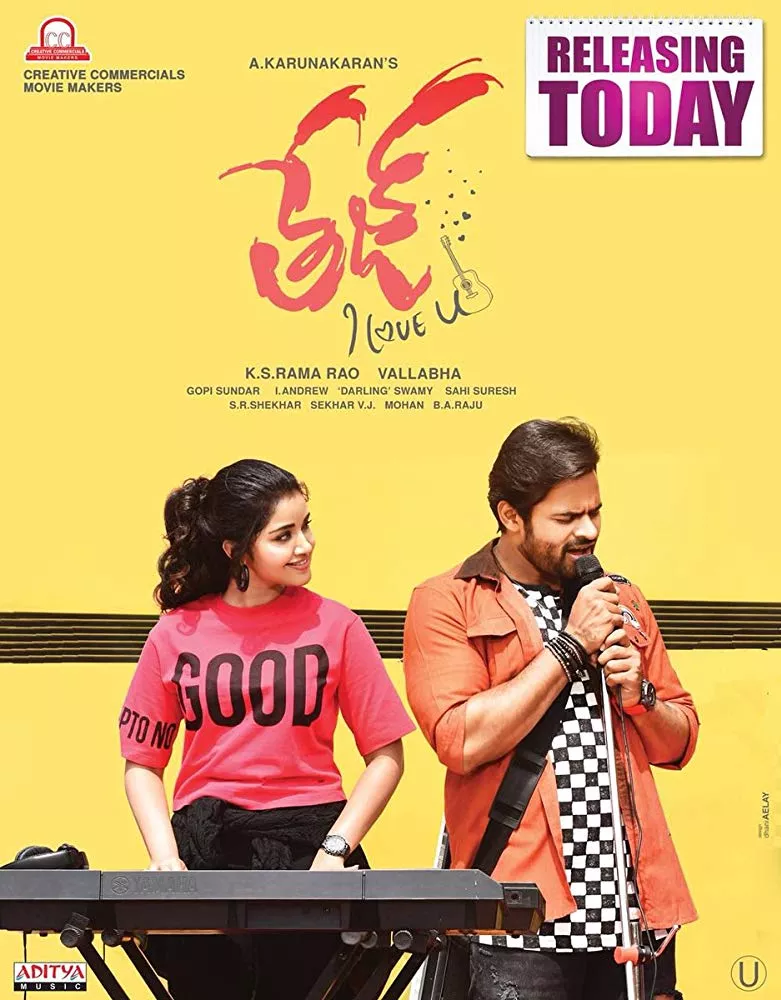 Tej is banished by his family for breaking his sister's arranged marriage.
Film Credits
Director: A. Karunakaran
Producer: K.S. Ramarao
Cast: Sai Tej, Anupama Parameshwaran, Surekha Vani, Pavithra Lokesh, V. Jayaprakash, Viva Harsha, Prudhvi Raj and Josh Ravi
Show Times
Sorry there are no upcoming showtimes for Tej I Love You