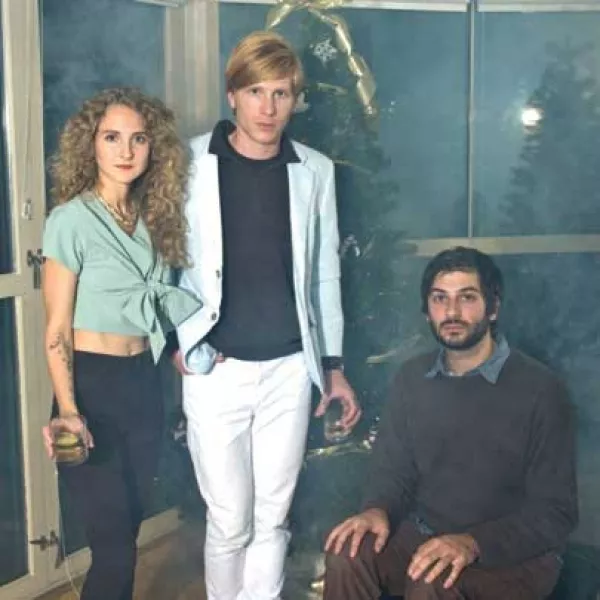 We don't bat an eye when a young starlet shaves her head, poses nearly nude at age 15 or appears in rehab as often as she does in the tabloids. But when an indie band matures in the public eye, we're not sure how to react. We expect them to know who they are, and to sing about it so we can identify with them.
"I feel like we had a full-blown identity crisis, not just as a band, because that's something we were figuring out as we went, but as human beings," says Alaina Moore, frontwoman of Tennis, a husband & wife duo who made waves in the music blogosphere after the popularity of their first album, Cape Dory.
After graduating college, Moore and husband Patrick Riley sold all of their belongings to fund an extended sailing trip along the East Coast. Upon their return to dry land, they worked out their disembarkment syndrome by writing a set of songs to immortalize their shared experience. On the surface, the band's story is as romantic as the idea of sailing the Atlantic as newlyweds, but Cape Dory came with unexpected consequences.
"We wrote Cape Dory to commemorate an experience, not to form an identity as a band. Any of the normal goals or concerns a band would have with a debut album, we did not have," Moore says.
As the album gained popularity, Moore says the band also got a lot of criticism for not working as hard as other bands to have their debut album recognized, and their first year touring in support of the album felt like a "proving ground." So the band quickly penned their second album, Young & Old, to find their voice and take control of their identity.
"Young & Old comes a lot closer to approximating how we want to see ourselves as musicians and songwriters," Moore says.
The sophomore album—produced by Patrick Carney (The Black Keys)—better exposes them, but Moore believes that they have more to express musically.
"We probably want to write our third album very quickly, as well. We are already feeling kind of antsy," Moore says. "Through that songwriting process, we've learned more things about ourselves so that we are very interested to continue to hash those things out."
Young & Old is an introspective, cathartic counterpart to Cape Dory. It has a similarly sunny disposition, but rather than creating the feeling of looking at a crisp ocean skyline, Young & Old feels like looking at a summer picnic through a 35mm film camera coming in and out of focus.
Moore's lyrics are phantasmagorical in the way they fade in and out of obscurity. Sometimes abstract, sometimes direct, her lyrics, she says, are moving toward more complex phrasing patterns.
"For Young & Old, I really didn't want to rely on monosyllabic sounds to get me through choruses," Moore says. "That was really challenging, and I feel like my limitations with pacing and syllables ... I feel like it's almost painfully obvious how new I am at this."
Though Moore has had some anxiety over the misinterpretation of her lyrics and even dedicated an entire song, "My Better Self," to the topic, she says, "There are some serious rewards to getting up there and forcing yourself to unapologetically be yourself, even if there are some negative repercussions."
Coming of age is a bittersweet and memorable period, in that it's inevitably seen through rose-colored glasses in the end. Tennis is still in its adolescence, but despite any angst, boredom or fear they might be working through, the burgeoning process is a delight to watch. 
TENNIS
w/ Wild Belle
The Urban Lounge
241 S. 500 East
Tuesday, April 24, 9 p.m.
$10 in advance, $12 day of show